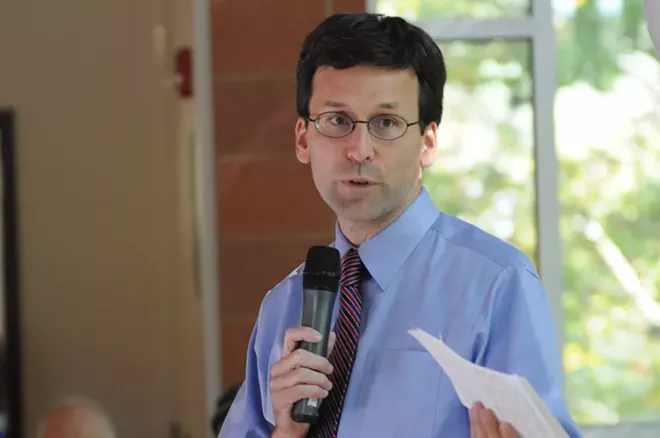 A
ttorney General Bob Ferguson's Office of Military & Veteran Legal Assistance
will offer a free legal clinic this Saturday for Spokane-area military members and veterans. The event will happen from noon to 3:30 pm at the Spokane County Regional Veteran Services Center on 1117 North Evergreen Rd. The state office will collaborate with volunteer attorneys and community partners. To qualify for services, attendees must be veterans or service members living in Washington with proof of military connection and meet certain financial eligibility requirements.
"This is the first legal clinic we're sponsoring, and we currently have nearly a dozen individuals registered," communications director Brionna Aho says. "There's still time to register for those looking to volunteer or those in need of free legal assistance."
According to Aho, Spokane has over 43,000 veterans in residence and an additional 4,500 active duty military personnel and National Guard stationed at or associated with Fairchild Air Force Base. Surveys from the Attorney General's Office say that driver's license restoration, drafting wills and family law are the top legal issues for veterans, so the clinic will prioritize these areas of law. Most of Spokane's veterans are over the age of 55.
"Driver's license restoration is one of the top unmet needs year after year" for homeless veterans, Aho says.
The legal clinic is part of AG Ferguson's Military and Veterans Initiative. According to the press release, the initiative "involves engaging and educating military service members and veterans about their rights and available resources, vigorously enforcing legal protections within the Attorney General's authority, and promoting and facilitating access to civil legal services."
At the Spokane County Regional Veterans Services Center, veterans can also receive emergency financial assistance for food, housing, utilities and other help.
For future events, Aho hopes more people in the legal community will volunteer to help and that veterans and service members will share their legal needs so the initiative can help them. People who want to volunteer, register or talk to the initiative should call 206-464-6431 or email travisA@atg.wa.gov.