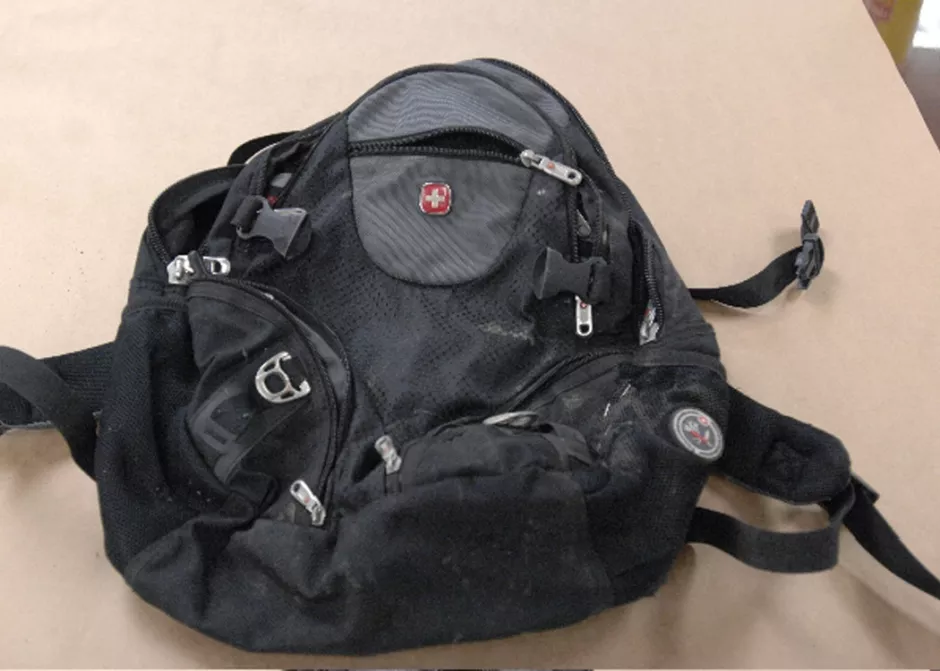 $20,000 UP FOR GRABS?
Now that someone has been arrested in connection with the thwarted backpack bomb, who gets the FBI's $20,000 reward?
Do the three temporary laborers who found the backpack — which resulted in the MLK Day parade being rerouted at the last minute — have a good claim?
"That's an interesting question," says Frank Harrill, senior agent at the Spokane FBI bureau. "I am not going to be the final arbiter of the reward. That's up to FBI legal counsel."
Ever since the arrest of suspected bomber Kevin Harpham last week, news outlets have been citing an anonymous FBI source saying that DNA and fingerprint evidence recovered from the backpack and the bomb inside it helped lead agents to Harpham.
(Purchase of bomb components was also traced to Harpham, the FBI source tells the Seattle Times.)
The trio who found the backpack bomb — Mark Steiner, Brandon Klaus and Sherman Welpton — were not publicly identified for fear of their safety. In the days since their identities have been released, the men have claimed they were harangued for handling the backpack and were fired.
The latter claim is unclear. They were not "city workers," but were hired for day labor — such as cleaning up trash along the parade route — through a temporary employment agency, Labor Ready. A Labor Ready spokeswoman in Tacoma says the three men continued to be dispatched to jobs well after the Jan. 17 event.
Labor Ready did have a talk with all potential workers about safely handling suspicious objects but did not characterize it as punitive.
"There is no doubt their response that day went a long way to ensure the public's safety," Labor Ready's Stacey Burke says.
But does that earn them a shot at the reward? (Kevin Taylor)
FLIGHT OF THE CONDON
David Condon is the only person so far to say he might run against incumbent Spokane Mayor Mary Verner. Other names that have bubbled to the surface of the always-boiling political rumor cauldron have been just that — pure gas.
But Condon's name has stuck, mainly because he confirmed to the Spokesman that he was "seriously considering" a run for the office.
One of his considerations could be the potential pay raise.
As the district director for U.S. Rep. Cathy McMorris Rodgers, the Republican representative from Eastern Washington, Condon made $126,000 last year, according to Legistorm.com, making him the highest paid on her staff of 24. He made about the same in 2009, which was a substantial bump up from his $100,000 salary in 2008.
He'd stand to pull in even more as mayor. According to the city clerk's office, the mayor can earn up to almost $170,000, which is equal to the pay of Fire Chief Bobby Williams, the highest paid, non-administrative employee at the city. (Verner has taken a voluntary cut, earning about $100,000 a year.) (Nicholas Deshais)