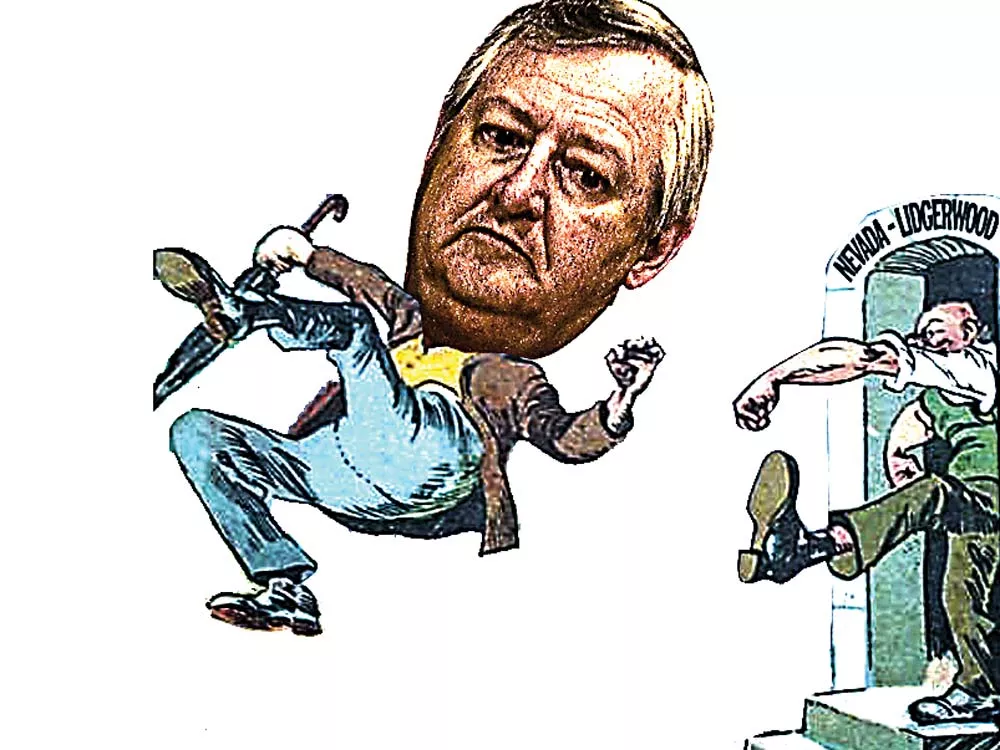 Al French cut his political teeth on the Nevada-Lidgerwood Neighborhood Council, where he served as president for six years. The experience helped launch him to the Spokane City Council and later to his current job as a Spokane County commissioner.
But now he's gearing up to fight his old 'hood.
French and his wife moved out of Nevada-Lidgerwood in January 2010, after 33 years there. They still own five homes and a business in the neighborhood, and his wife, Rosalie, is one of five neighborhood directors.
But last week, the neighborhood council voted 16-3 to require that "directors and officers must reside within the Nevada-Lidgerwood Neighborhood Council boundaries." That means French's wife is being booted from her leadership position, though anyone who lives in the neighborhood or owns property or a business can be a member, according to the city charter.
Regardless, French has threatened to lodge a grievance with the city, which could lead to the neighborhood getting stripped of its representation at the city level. He says the neighborhood's leadership is trying to "diminish the role of business in neighborhoods" and treat "business owners as second-class citizens."
Alexandra Stoddard, the chair of the neighborhood, says French has it wrong.
"I see it as a father who groomed his child to turn out a certain way," says Stoddard, referring to French's former role as leader of the neighborhood. "The child didn't turn out the way he wanted, and now he wants to disinherit it.
"Every single elected position begins with a residency requirement," she adds. "To be on the city council, you have to live in Spokane. … To be president, you have to live in the United States."
Jonathan Mallahan, director of Spokane neighborhood services and code enforcement, says no other neighborhood council in Spokane has a residency requirement, though some have considered it recently.
The charter doesn't directly address whether neighborhood councils can have residency requirements for officers, he says. "West Central had considered it last year and did not adopt that requirement. Latah-Hangman might be considering a similar change. … I certainly don't see any trend in the neighborhoods heading this way."
Stoddard has a letter from attorney Michael Parker that says the new bylaws "do not violate the Spokane City Charter, Spokane City Ordinances, Washington State, or Federal statutes … [as well as] the Washington State or Federal Constitutions."
But since the city's never faced this question, officials are trying to figure out how to deal with it — to handle it administratively, or to wait for the mayor or City Council to intervene.
"It really is up to the city to figure out," says French. "If they need a complaint, I'm more than happy to file one."