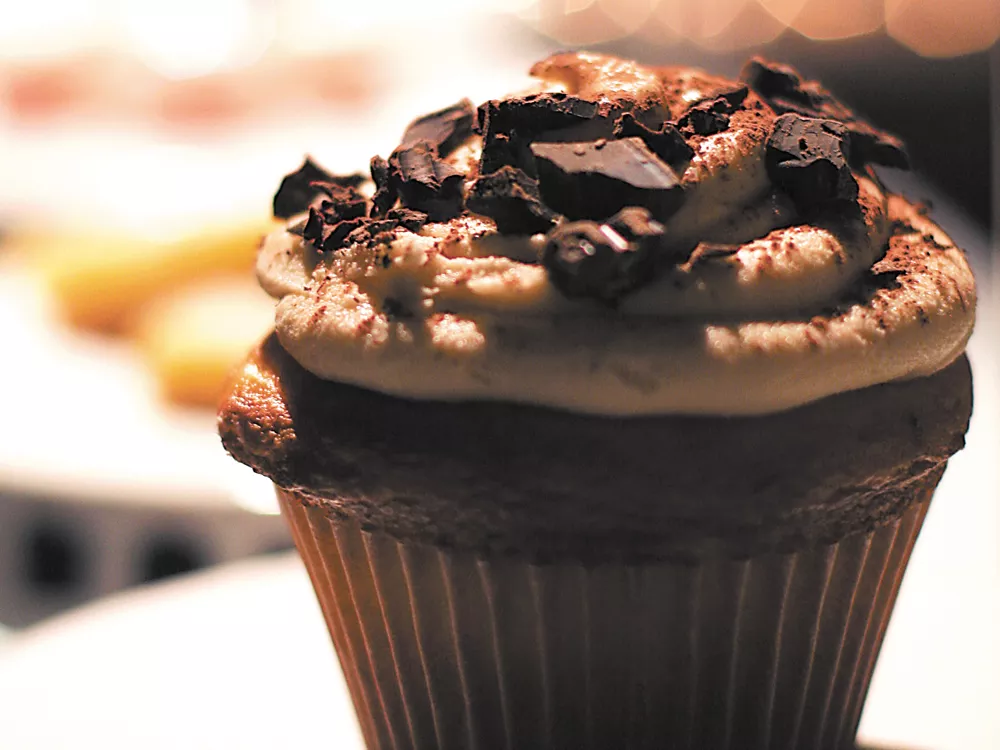 Tyler Schwenk doesn't want to brag.
He could if he wanted, though. Schwenk, the chef de cuisine at Beverly's at The Coeur d'Alene Resort, out-chopped, out-whisked and all-around out-cooked some of the Inland Northwest's most talented and respected chefs at last year's Epicurean Delight. His restaurant's Chilean sea bass earned the coveted People's Choice Best Restaurant award, and on Friday he's heading back to defend that title.
"It's absolutely a competition," says Schwenk, an 18-year veteran of the Coeur d'Alene Resort who will be making his 15th appearance at Epicurean Delight, Spokane's juried gathering of fine foods and drink.
"Part of it is letting everyone out there know that you have skills," says Schwenk. "When we get all these top chefs from all these great restaurants, it's great to put your heart and soul into a dish and be rewarded for it."
He was indeed rewarded for his efforts last year, rising to the top of a field of nearly 30 restaurants that enter Epicurean Delight, an event that began as a fundraiser for Deaconess Medical Center back in 1980 and has since transformed into a powerhouse event at the Convention Center that now serves as the only fundraising event for the Inland Northwest Blood Center (INBC).
As Schwenk and other chefs and restaurateurs in the region can tell you, the competition is very real at Epicurean Delight. But the fact that they're all in it to help out the INBC — as the region's only blood service provider, it is charged with supplying life-saving blood to 35 different medical facilities and hospitals — does not go unnoticed.
"It's competitive, but they're giving back to the blood center at the end of the day," says INBC's Melanie Fischer. "In turn, we try to make this a huge showcase for these restaurants, breweries and wineries."
This year, Schwenk isn't messing around with his restaurant's entry — Diver Sea Scallops, a popular item that's been on Beverly's menu for about five years and is accompanied by fried polenta served with beurre Nantes sauce, leeks, bacon and more. That sounds good enough to win — until you remember the other restaurants in the mix (see sidebar).
For some, Epicurean Delight is as much a party as it is a culinary competition (or perhaps more so), replete with beverages from local wineries and breweries, live music, tuxedos, elegant gowns and elbow rubbing with some of Spokane's most powerful. The awards, however, still mean something. The juried awards include recognition for the best hors d'oeuvres, first course, entrée and dessert. Then, the assembled eaters and drinkers vote for that highly prized People's Choice award.
There's another functional aspect of Epicurean Delight, and one that doesn't go unnoticed by chefs and attendees, many of whom return year after year, in that the event can serve as an opportunity to take the temperature of the region's culinary prowess.
"It's about getting the most [food industry people] in one room. Part of this is more about letting people know that the restaurants around here are good," says Schwenk.
Scott Jones, President and CEO of Fidelity Associates, has volunteered with Epicurean Delight for nearly all of its 31 years and has watched as Inland Northwest restaurants continue to impress the 1,000-plus attendees. This year, Jones, along with his wife, Vicki, is the honorary chair of the event and says that one of his favorite aspects of Epicurean Delight is the chance to see new restaurants compete with the region's culinary stalwarts.
"It's a way to see the culinary community grow up," says Jones, "Not only do we have the established restaurants, we also have newer ones trying to make a splash."
There's plenty of competition to go around — and money to raise for an organization that makes good use of it — but when it comes down to it, Schwenk says it's all about the food.
Even the casual diner will take notice of this at Epicurean Delight, as they sample foods from a restaurant they might never had considered visiting before. Suddenly, they might have a new favorite dish or maybe a destination for their next date night.
"You don't have to be in a city," he says, "small town places can have great culinary visions."
Epicurean Delight • Fri, Nov. 9 at 6 pm • Spokane Convention Center • $150, group rates available • epicureandelight.org