Snow or words? It's hard for John Stifter, editor of Powder magazine and a Spokane native, to decide which has shaped his life more.
"I think it was initially skiing, like that was the initial hook," he says. "But [after time] I realized how much I enjoyed the creative process of media."
The Montana State graduate is well-versed in both. Stifter grew up hitting Schweitzer's slopes. In high school he combined his passion for skiing and his creative muscles by making ski videos.
"We just had so much fun, filming and building jumps and powder," he says. That was in the winter of '98/'99.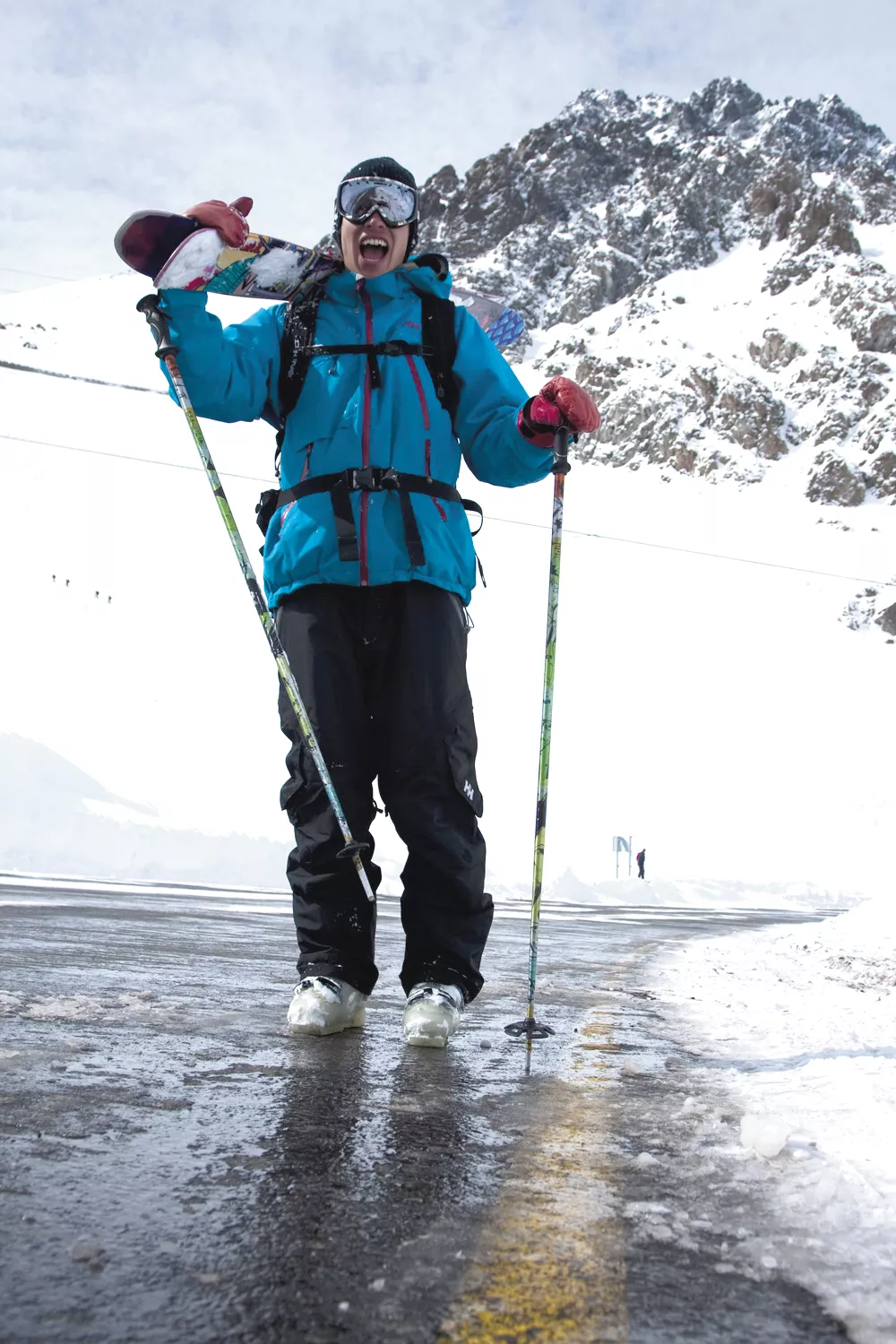 After a short stint at college on the East Coast, Stifter landed at Montana State University. While there, he applied for an internship at Powder, only to be rejected due to his lack of published writing. So he wrote for the local outdoors magazine. The next year he received a three-month internship at Powder headquarters in Southern California.
"I just remember saying to myself, as I walked out of the office, this is not the last time I'm here," he says.
It wasn't. Midway through his junior year in college he got a call from ESPN; they needed someone to help cover the X Games.
"That was awesome," he says. "That was my first big gig."
From there it was all downhill; soon he was a regular contributor to Powder; then in May 2004, there was a job opening for associate editor. Stifter applied and was hired. He's been the magazine's editor since April 2012.
As editor, he says he's been focusing on design, and the transition from a print-centric model to the digital model.
"We are now invested more on the digital front than we ever have been," he said. "Basically, you could say one of my goals is to bring the quality of the magazine to the web."
Stifter says Powder has focused more and more on avalanche education and safety. This stems, in part, from Stifter's involvement in the February 2012 Stevens Pass avalanche that killed three experienced backcountry skiers and friends. That experience, he says, changed his outlook on skiing. While he still loves it, he is painfully aware of the associated risks.
"Losing good friends, and all of that, you realize how quickly it can go wrong," he says. "This one thing that you've always held sacred suddenly turned toxic."
Despite that, he says he's realizing a lifelong dream. His job connects him to the aspects of skiing that he's always loved. It is, he says, a step away from ordinary-world worries.
"It kind of gives you a reprieve from all the madness," he says. "You get to hang with your family and your friends in this beautiful alpine environment."
As editor, he says he still gets to ski, even if it's not as much as he used to.
"The old adage is, if you're not skiing 50 days a year as the Powder editor, you're not doing your job." ♦