Readers respond to an article about Spokane County Jail considering an opioid treatment program for its inmates (6/12/18):
Len Urgeleit: Lesson learned. Don't do drugs. Don't do anything that will put you in jail.
Marilyn Brady Carothers: Forget the inmates. They already get free room and board on us taxpayers! Instead, target the teens in schools and people out of prison, as in regular health care. That'll keep more people out of prison!
Alicia Marie: It's just wild how much research and science have taught us about addiction and how to treat it, but these complaints are exactly the same as when we knew nothing.
Ryan Williams: Doesn't it stand up to reason that a rehabilitated inmate would be less likely re-offend once released from incarceration?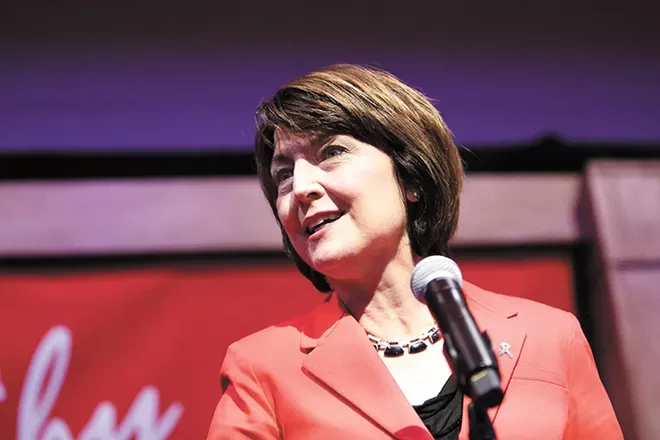 Readers respond to an online article about how Republican Rep. Cathy McMorris Rodgers' Christian faith influences her role as a lawmaker and her response to President Donald Trump (6/18/18):
Amisha Jordan: Cathy McMorris Rodgers, it is not the job of the government to promote Christianity. Doing so is antithetical to the Constitution.
Tori Chamberlain-Bailey: Sick and tired of Christians thinking they are being persecuted. Believe whatever religious myth you like. Do whatever religious ceremonies, etc., you like. Just don't force your beliefs on others. And if you have a business that serves the public then you bake the stupid cake for anyone who asks. You don't have to go to the wedding.
Laurie Sundstrom: Why does Cathy think only Christians should be allowed religious freedom? Why does Cathy ignore the separation of church and state?