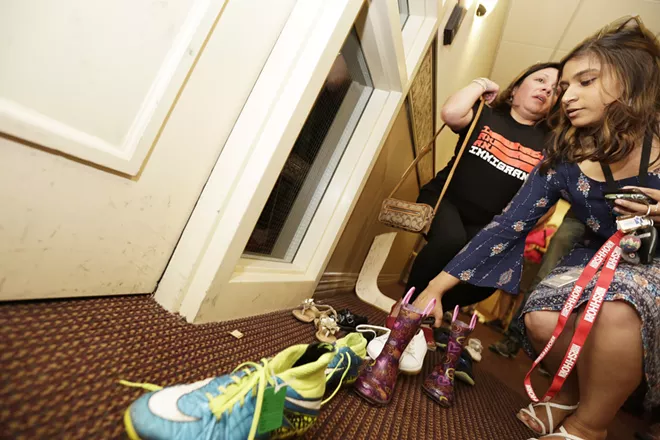 THEY ARE NOT CRIMINALS
Current immigration policy at our southern border is outrageous and does not even follow U.S. immigration law. Title 8 U.S. Code 1225 grants that any person may arrive at a U.S. port of entry and seek asylum. According to law, they should then be allowed a credible fear interview and be put in proceedings before an immigration judge.
Instead, refugees sit in 100-degree-plus temperatures on the Mexican side of the frontier and are told there is no room. When and if they are allowed to enter, they are denied parole and bond, and are instead incarcerated indefinitely.
People are fleeing very real violence, very real fear and very real poverty. I have lived and worked in Guatemala and know first hand the terror and poverty from which people in Guatemala, Honduras and Él Salvador are fleeing. They are not criminals. They are the victims of criminal gangs and victims of corrupt governments that refuse to act on behalf of their own citizens.
We are a nation of immigrants. Except those of us who are 100 percent Native American or of 100 percent African ancestry, every one of us shares the ancestry of someone who arrived in this country seeking a better life, because life in Europe or wherever else had become intolerable.
So let us embrace the refugees and immigrants crossing our southern border. Allow them to follow the same dream our ancestors followed.
Stop the dehumanizing name calling. Stop incarcerating them. Stop incarcerating and traumatizing their children.
Catherine Caron,
Spokane, Wash.
---
Readers respond to an article about Rep. Cathy McMorris Rodgers using misleading ads to portray her opponent Lisa Brown as sympathetic to sex offenders (7/26/18):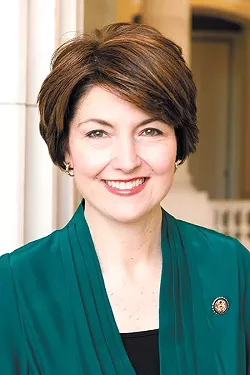 Lyne Nagele:
I'm saddened that this tactic is being used. Have we not had enough name calling, childlike tantrums in government and lies? Elected officials work for us the people. If I carried on at my job in this manner, I'd be fired and rightly so!
Nick Staley: We've gone full circle to the old days when political opponents could accuse each other of anything, true or not. We're living in Idiocracy.
Terry Parker: Using the horrific tragedy of sexual child abuse to gain votes is about as low as you can stoop. The commercial even shows a frightened child running away from a supposed predator inside of a car. It shows the face of a convicted sex offender so that every time one of his victims or their family member sees the commercials they are reminded of the horrible crimes he committed on their children. That's today's GOP. They know if the Democrats get in charge of the investigation committees that they're all going down. ♦