SICK OF SMOKE
As a young college student living in Cheney, I was really looking forward to a summer full of hiking, camping and picnicking. That did not happen. Each time my husband and I cleared our weekend schedules to get out into the great outdoors, the smoke blew in. Like many others, I have asthma, which makes getting active hard even before the smoke starts to choke up my throat.
Initiative 1631 is a great response to the all-too-present pollution and the perfect policy for rural areas like Spokane County. It puts a fee on the largest carbon producers in the state and reinvests the revenue in sustainable projects. My favorite project on its list of reinvestments is the expansion of the Spokane Community College transit center to allow college students in rural areas better access public transportation. Another project would switch Spokane Transit Authority buses from diesel to electric! I am going to Eastern Washington University and know firsthand that thousands of students in Spokane County rely on the bus system. Making it a little greener would go a long way to clean our air.
Many residents I have spoken to worry that Seattle will take all the funding and little money will be left for the most vulnerable communities in rural areas. Thankfully, this policy is being championed by a wide range of organizations, individuals, and groups that have helped make sure that everyone's voices are heard. Some of the endorsements include Mountain Gear in Spokane Valley, the Spokane Tribe, the NAACP Spokane, some local faith organizations, and the American Lung Association.
I am pleading with you: Vote yes to clean our air! Let's feel comfortable spending time outdoors with our families next summer. I'm already planning a picnic beneath the stars.
Jordan Stevenson
Cheney, Wash.
---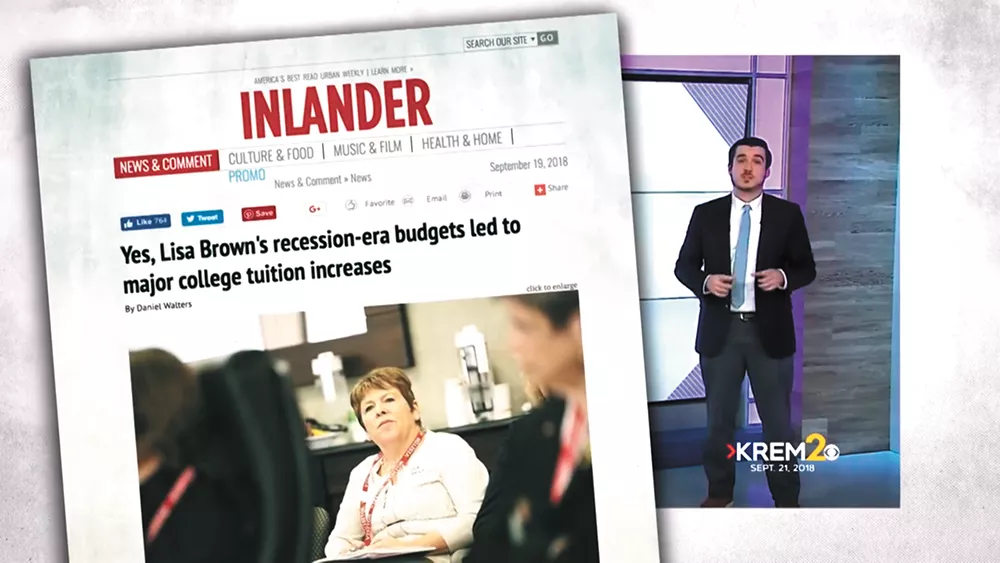 Readers respond to Rep. Cathy McMorris Rodgers' use of a "doctored" Inlander article in a new ad (10/4/2018):
Susan Hammond: One would think after 14 years and a senior leadership position, CMR could run on her own record of accomplishments for Eastern Washington instead of relying entirely on egregious false attacks on her opponent. The fact that she cannot makes the most compelling case for retiring CMR in November. Time for a change.
Lucy Skye: It's sad that she, who I have always voted for, has gone for these kind of tactics. I hate not voting for her, but I don't think she represents me anymore and she won't be getting my vote. ♦