A few universally beloved albums aside, 2019 hasn't exactly proven itself a watershed year for groundbreaking music. But that doesn't mean we haven't been scouring the upcoming release schedules, holding out hope that a future classic is on the horizon.
The 1975, Beck, J. Cole, Sleater-Kinney and Rihanna all have upcoming albums with TBA release dates, but of the records we know for sure are dropping between now and August, these are the ones we'll be spinning as soon as they arrive.
June 28
The Black Keys, Let's Rock
The drums-and-guitar duo of Dan Auerbach and Patrick Carney has rarely deviated from their tried-and-true formula — simple blues-inflected riffs, driving beats, almost supernaturally catchy choruses. Their upcoming album, appropriately titled Let's Rock, isn't likely to change the if-it-ain't-broke-don't-fix-it ethos they've applied to their previous eight records. The band has released three earworm-y singles in anticipation of Friday's release, which should be perfect for driving with all the windows down.
July 12
Kool Keith, KEITH
Known for his unusual style and lyrics that are equal parts macabre, profane and surrealistic, Kool Keith is one of the New York scene's most prolific and undefinable figureheads. 2018 was a particularly busy one for the long-running MC, having released two LPs (one of which was under the alias Dr. Octagon) and a mixtape. Here's hoping that his inventive use of samples — everyone from Faith Evans to Slayer to Japanese jazz musician Yuji Ohno — continues unabated on KEITH.
July 19
The Flaming Lips, King's Mouth
If I'm being honest, the Lips' most recent sonic experimentations haven't grabbed me the way they once did. But I also can't deny that I'm always anxious, maybe even morbidly curious, to see what form each new stage of their career will take. King's Mouth has already been available as an exclusive Record Store Day release, but it's officially hitting store shelves in July, and it takes the form of a psychedelic fairy tale "narrated by" Mick Jones of the Clash. Based on the few tracks I've heard, this seems like the closest they've gotten to their 2002 classic Yoshimi Battles the Pink Robots in a long time.
July 26
Kaiser Chiefs, Duck
This British band is a big deal in their home country, but for whatever reason they haven't found the same crossover appeal in the U.S. Maybe this one will do it. The Chiefs have long embraced post-punk and new wave influences, and they lean in to the same blue-collar languor (and self-deprecating wit) as Blur and Pulp. The two singles from the upcoming Duck have a glossy disco sheen to them, which could wind up being either a blessing or a curse.
Aug. 2
Ty Segall, First Taste
Modern garage-rock's most prolific purveyor, Segall seems destined to forever be cranking out material. You can almost always count on him to have a new album out each year, either as a solo artist or under the auspices of his terrific side project White Fence. He's also a sonic shapeshifter, to the point that Pitchfork published "A Guide to the Many Moods of Ty Segall." Who knows what tone Segall's next album First Taste will fit into, but its debut single is unsurprisingly a blast of fuzzy garage-y goodness.
Aug. 16
Ride, This Is Not a Safe Place
From shoegaze to psych-pop to shambling rock, the British band Ride has certainly gone on a ride of its own, with a short burst of a career that dissolved in the mid-'90s and picked back up again in 2014. Their reunion album, 2017's Weather Diaries, saw the quartet experimenting with more contemporary electronic elements — for good or ill, depending on who you ask — which suggests their upcoming sixth studio LP will again find them monkeying with some new sounds.


Aug. 23
Redd Kross, Beyond the Door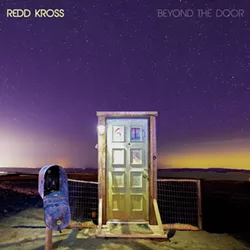 Why Redd Kross didn't become one of the biggest bands in the world will forever remain a mystery. Fronted by brothers Steve and Jeff McDonald, the group of long-haired California dudes looked a lot tougher than they were, producing mostly sweet-and-sour power-pop that recalled Cheap Trick and the Raspberries. They're back together following a hiatus in the early 2000s and cranking out tunes at a furious rate, and the title track from their upcoming LP is pure sugar rush. Even better, their next tour will bring them to the Big Dipper as support for the Melvins on Sept. 15. ♦