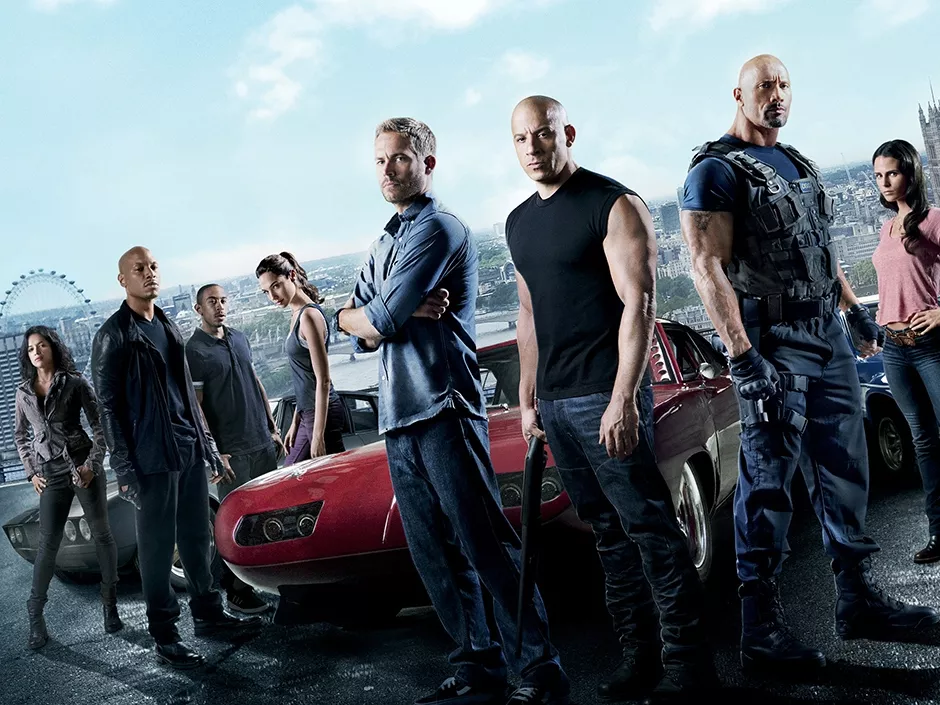 You can have a great time getting caught up in the outrageous action of the sixth entry in this series without having seen any of the previous films. But you wouldn't understand the nuances of the characters, you wouldn't get why they all keep talking about the importance of family, and you wouldn't really know who you're supposed to be rooting for, or why.
But you can still have a great time. F&F6 opens with a car race along a twisting sea mountain road in Spain, jumps to Moscow where the FBI is dealing with the case of a stolen satellite component, then shifts to London for some intrigue. The film has gone all Bondian in plotting and locales, even before the story starts.
That story brings back most of career criminal Dom Toretto's (Vin Diesel) cohorts — an interracial gaggle of car-centric folks in which the women are as tough as the men — as well as the FBI agent (Dwayne Johnson) who was chasing them down in the previous installment but now needs their expertise.
F&F aficionados will recall that Dom's woman Letty (Michelle Rodriguez) was killed a couple of films back. Naw, she was just injured ... and has amnesia ... and is now a member of vicious bad guy — and satellite component stealer — Shaw's (Luke Evans) team. So it becomes a tale of cops working with criminals to go after villains, with a computer chip and a former flame at the center, and all kinds of crazy vehicles zipping all around them.
Diesel remains wooden and bland in the lead, with series regular Paul Walker, as former cop Brian O'Conner, again following Diesel's lead by showing no expression. Some sections of the film get a little too talky, while others feature goofy dialogue that makes you wish the humor was a little more clever, a little less pat.
But suddenly there's a dizzying nighttime race through the streets of London (during which director Justin Lin inserts a two-second shot of a young Asian kid watching, wide-eyed, from a bus, exactly as he did in Fast Five). By the final reel, the film reaches a level of action that hadn't been approached in what's always been an action-packed series.
If you're among those viewers who jump up and leave the second the end credits roll, you'll miss the blatant reference to what's already been titled Fast & Furious 7, including a line of dialogue from that film's villain, who won't be named here. If you like to plan ahead, get out your calendars. That film opens on July 11, 2014.