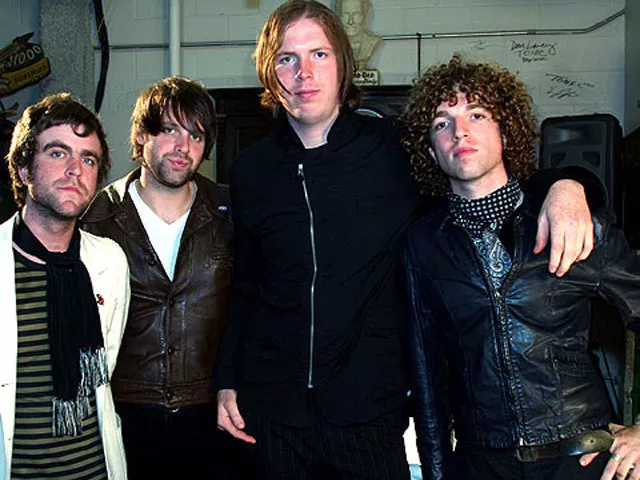 Since the brilliant one-two punch of Make Up The Breakdown and Elevator, Hot Hot Heat has had a rough go of it. Guitarist/songwriter Dante DeCaro left the band due to creative differences, and the band's first effort without him, Happiness Ltd., was absolutely abysmal. On Future Breeds, Hot Hot Heat has a pulse, if only a faint one.
Songs like "21@12" may not fully capture the jangly brightness of early HHH, but it still has enough pep to carry the day. "Goddess On The Prairie" adds guitar spritzes for taste at the right places. The frantic "JFK's LSD" also proves noisier is better on this album.
But there are still plenty of tracks that undermine HHH's rejuvenation. "Times A Thousand" tries for the intentionally rambling rock feel, but just sounds sloppy. Songs including "Zero Results," "Future Breeds" and "What Is Rational?" are so completely boring — there's just nothing there.
Hot Hot Heat isn't dead yet, but it's certainly gotten quite cold.
DOWNLOAD: "Goddess On The Prairie"