Survival Bracelet Para 550 S3 (Secure, Separate, Survive)
Approximate price: $10
You can barely turn on a TV anymore without encountering some kind of reality survival show, and that's to say nothing of Survivor (which, yes, is still on the air). Apparently you're one wrong turn away from certain death. Like a Boy Scout, be prepared. The Para 550 bracelet is parachute cord (also called 550 cord — as in 550 pounds of tensile strength) attached to snaps worn around your wrist. Novel concept, eh? But ask any military trainee or Boy Scout with a wilderness survival merit badge: Cord is something you should carry on any excursion.
---
Grayl Water Purifier/Filter
Approximate price: $70
Remember those days of boiling water or throwing in iodine tablets? What was that, 2008? Actually, dependable filters have been around for a long time, and every season seemingly brings out more variations on the theme. Backpackers and international travelers have myriad choices these days. The Grayl looks like a stainless steel coffee thermos, and weighs about the same. It works quickly and easily, basically by filling and — wait for it — drinking. The filter will of course need to be replaced after regular use (40 gallons), but at least it doesn't require heavy batteries like those kitschy UV light contraptions. Those are so last year.
---
ENO Hammock
Approximate price: $70
You can certainly find cheaper hammocks elsewhere, but probably not as colorful. And not so compact and light that they'll stuff easily into a backpack. Even the non-backpacking crowd can find a use. The setup is easy and quick whether you're in the deep backcountry or your own backyard.
---
Joby GorillaPod
Approximate price: $15 to $80, depending on size and equipment to mount
If there's one thing that's quickly becoming ubiquitous, it's cameras. And selfies. Every outdoor junkie needs the perfect shot to document that he/she was, indeed, in front of a waterfall. What is sadly lacking with much outdoor photography (other than knowledge about outdoor photography; see p. 24) is stability. GorillaPods mount to most cameras or phones and can wrap around most surfaces. Now you have no excuse not to have 10,000 Instagram "likes" on that waterfall shot no one cares about. (#SoPrettyNoFilter)
---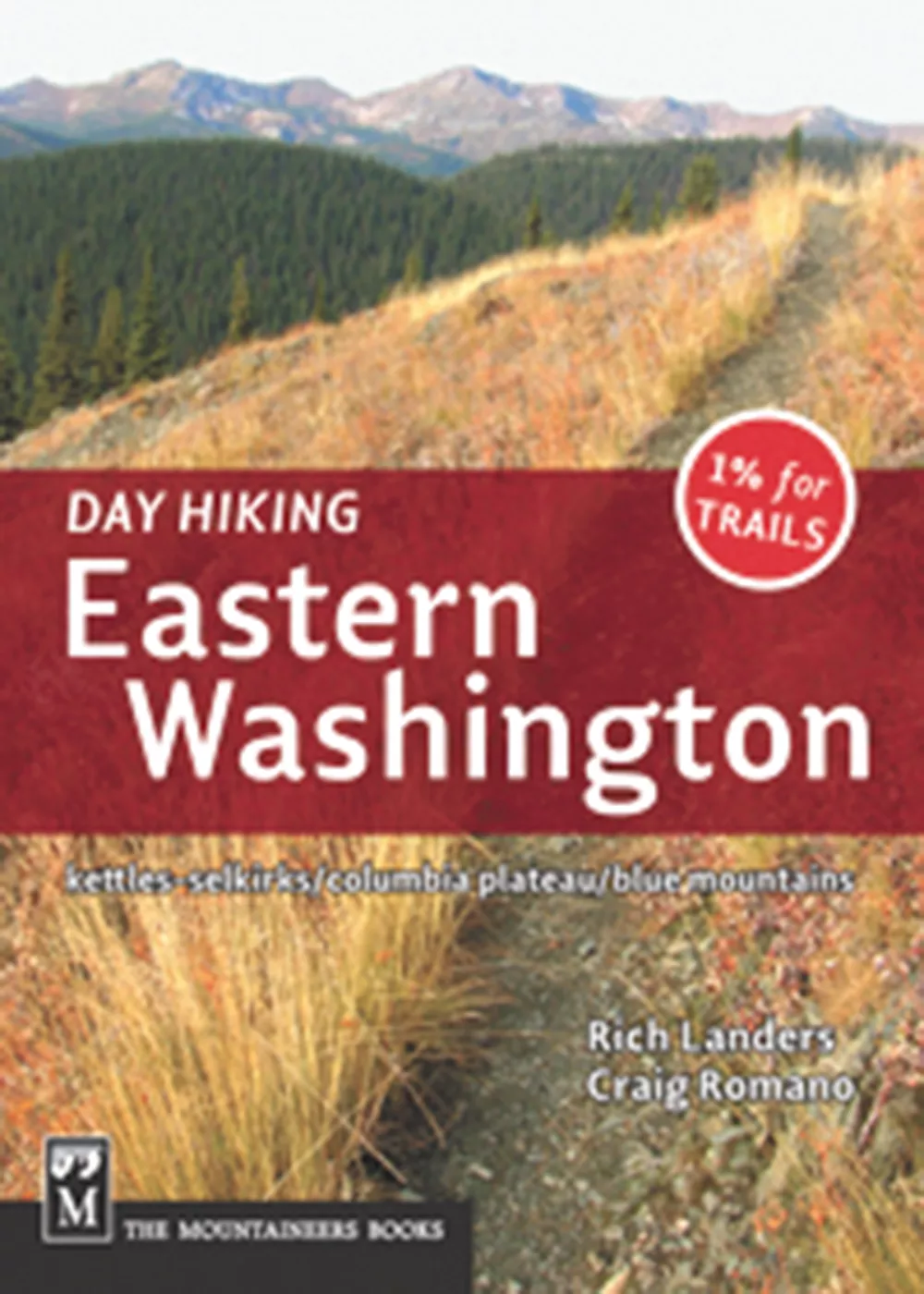 Day Hiking Eastern Washington by Rich Landers and Craig Romano or Paddle Routes of the Inland Northwest by Rich Landers and Dan Hansen
Approximate price: $19 each
Sure, Rich Landers is the outdoor guy at the Spokesman-Review, but the Inlander isn't so high and mighty that we can't recommend his guidebooks. When it comes to outdoor topics and writing, Landers is the man. Any guidebook by him and his co-authors is worth its weight in gold. With so many recommended routes to hike and paddle, those books weigh a lot.
---
Portable Solar Charging for Electronics
> Goal Zero Switch 8 ($120)
> Eton Boost Solar Charger ($76)
> Bushnell SolarWrap Mini ($60)
Whether you're deep in the sticks or just at the beach all day, you know your smartphone will be near at hand. If you're draining the battery with music or taking video, you'll quickly need a recharge. There are practically as many options for portable solar chargers as there are types of phones. Each variety offers different recharging capacity, so check out the fine print before you buy.
---
BioLite Stove or PowerPot
Approximate price: $130-$170
Both the BioLite and PowerPot were born with social progress in mind: How to help people in developing countries both cook and charge electronics? (It's true that many people in Africa have cellphones — but no in-home electricity source to charge them.) Solution: A portable cookstove that generates heat for cooking and electricity for charging. Win-win. Sales in the U.S. help support programs to give stoves to people abroad, but they have practical uses for backpackers and survivalists here. The BioLite uses a small wood-fire system, eliminating the need to carry liquid fuel (the idea being you use small sticks where you are as fuel). The downside, of course, is that you can't use it when burn bans are in effect, as is often the case in the high heat of summer. The PowerPot conducts heat through the bottom of the pot, meaning you can place it over open fire or connect it to your favorite isobutane or white gas stove. ♦