For a few relaxing months last year, it seemed like the challenges for Get Lit were over. That was before its most important figure quit.
For three years, Danielle Ringwald had a single job: run Get Lit. Ringwald was organizer, fundraiser, coordinator, marketer and ringmaster of the annual five-day-long, seven-ring literary circus. Was, because three months ago, she turned in her resignation. She's moving with her family to California.
A TOP 12 LIST
Two dozen readings and panel discussions over the last three days of Get Lit! (April 15-17), along with a dozen $30 workshops on Saturday — how to choose?
Your own interests will guide you — cartooning, Pacific Northwest photography or kids' writing workshops may be more to your taste — yet nonetheless, here are some noteworthy sessions (which are free unless they're not, as indicated). Full details at ewu.edu/getlit.
12. In Get Lit's aural version of self-publishing, anybody can grab the mic for 10 minutes and read their stuff: Sun, 1-3 pm (register at 12:30 pm), Auntie's Bookstore, 402 W. Main Ave.
11. It's like March Madness for micro-fiction! Eight writers face off while reading ultra-short stories with required themes, phrases and props: Sun, 3:30-5 pm, Auntie's
10. Six poets discuss their craft in a late-night salon: Fri, 9 pm, Montvale Hotel, 1005 W. First Ave.
9. Contribute to a slice of local culture by starting your own zine: Sat, 9:30-11:30 am, Riverpoint Campus, Phase One Bldg., 668 N. Riverpoint Blvd. ($30; $20, students)
8. Three experienced freelancers discuss pitching stories and self-marketing: Sat, noon-1:30 pm,Riverpoint
7. Gonzaga's Shann Ray (American Masculine: Montana Stories) and two poets — all EWU creative writing alumni — read from their recent work: Sat, 5-6 pm, Riverpoint
6. An EWU prof and a Spokesman-Review writer discuss gauging the audience for thematic and organizational blogs: Sat, 3:30-5:30 pm, Riverpoint ($30/$20)
5. Three Salish storytellers and a chorus of school kids relate First American tales: Sat, 2:45-4:30 pm, the MAC, 2316 W. First Ave.
4. Two writers explain the verbal-into-visual transformations of turning fiction into graphic novels: Sat, noon-1:30 pm, Riverpoint
3. Four authors for children and young adults share their work in three sessions: Sat, 11:30 am-2:30 pm, Auntie's. You'll hear about alienated teenagers, bull riders, and kids who try to do the right thing during three different wars.
2. Two poets, three novelists and a nonfiction writer — all EWU faculty — share their work: Sun, 4:30-6:30 pm, Barrister Winery, 1213 W. Railroad Ave.
1. New ways to write fiction and memoirs about America's landscapes and history — that's the topic for Brenda Peterson (I Want To Be Left Behind) and Jonathan Evison (author of February's widely acclaimed epic novel West of Here, about Olympic Peninsula pioneers in 1889 and their descendants in 2006): Sat, 11 am-noon, Riverpoint
— MICHAEL BOWEN
Now Eastern Washington University has until July 1 to find someone to replace her — someone who will determine the future of Spokane's big literary festival for years to come.

Each year, EWU paid Ringwald $50,000. But every year, she raised $100,000 to run Get Lit. Without a program coordinator, there's no one to write grants and no one to find sponsors — and the festival dies.
Last year, that was a concern. The financially strapped university had shut down the money-losing EWU Press, which oversaw Get Lit. The Division of International and Educational Outreach, however, promised to continue to fund the coordinator position until 2011.
Don't worry, says Lynn Briggs, dean of the College of Arts and Letters. "[Get Lit] is a priority for us," Briggs says. It's EWU's gift to Spokane, she says. It's a way for EWU to culturally enhance the region, to invigorate the community, to expose its students to the power of literature.
From now on, Briggs says, funding for Get Lit will come from other programs — like intensive English language courses for international students — that create surplus revenue.
EWU spokesman Dave Meany says it's still a goal for the festival to eventually become self-sustaining. "Do we have a timeline or target date?" Meany writes in an email. "No, and I think given the economy, that would be hard to forecast out. But EWU will continue to work to make sure the event remains the premier literary festival in the Northwest."

Ringwald leaves in May. By announcing her resignation in February, she hoped someone would be hired quickly.
"When I stepped into the job in 2008, the two spots I took over — they had been vacant for several months," Ringwald explains. "I didn't have much help in the transition. I had to jump in and hope for the best."
Ringwald has already talked to authors, set the dates and filled out several grants for her replacement. But the new coordinator won't be hired soon enough to shadow her.
With the economy the way it is, Briggs explains, new hires take time. Opening the position wasn't approved by the EWU president until last week, Briggs says.
"We're looking for somebody who's able to write, No. 1," Briggs says. They need to be able to write grants, coordinate events, work independently, make connections, and — this is key — make sure the budget balances.
That isn't a given. Back in 2004, Get Lit featured literary stars whom the most cursory bookstore browser would recognize: Kurt Vonnegut, Sarah Vowell, Dave Barry, and Garrison Keillor.
But dust-jacket fame came with a hardcover price. The festival blew past its budget by $60,000 or more. "The entire honorariums budget for all 40 authors last year was equivalent to one of the major authors from 2004," Ringwald says.
There's a decision for Ringwald's replacement: What sort of festival shall it be? A few well-known authors or more — but more obscure — authors? Narrow-focus or broad-focus?
In her time here, Ringwald expanded the types of literature the festival covered: "not just book-page related— blogging, graphic novels, screenwriting," Ringwald says. "I tried to incorporate more youth events."
Some literary festivals, she says, become essentially warehouses full of booths with writers hawking autographs and book sales. But Get Lit is different.
"We are really focused on event, event, event — here's a reading, here's a panel, here's a workshop," Ringwald says. "Get Lit is about the authors, and the interaction between the authors and the audience, more than it is about selling books."
TIM O'BRIEN

VIETNAM NOVELIST? O'Brien disowns the term, and he escaped his Southeast Asia nightmares by writing a comic novel about a compulsive womanizer, Tomcat in Love (1998). But his reputation will rest on his recollections of being drafted into a war that he opposed.
If I Die in a Combat Zone, Box Me Up and Ship Me Home (1973), as nonfiction, is faithful to the usual order of events: drafted, boot camp, in-country, aftermath. But O'Brien says he was dissatisfied with the book "because it wasn't reaching people's hearts."
In Going After Cacciato (1979), a grunt decides to go AWOL by walking away, just walking away — and O'Brien started to find his characteristic concern with the absurdities of war and the value of shifting, multiple perspectives in unlocking them.
Most famously in The Things They Carried (1990), O'Brien uncovered soldiers' relationship with violence — how they distance themselves from it, joke about it, grow callous and even sadistic. Pulling body parts out of trees. High-fiving a old man's corpse. Torturing innocent animals.

STORY-TRUTH VS. HAPPENING-TRUTH: At one point in The Things They Carried — after repeatedly describing, in detail, how he killed a man, O'Brien abruptly retracts his account and explains why.
"Even that story is made up," he writes.
"I want you to feel what I felt. I want you to know why story-truth is truer sometimes than happening-truth.
"Here is the happening-truth. I was once a soldier. There were many bodies, real bodies with real faces, but I was young then and I was afraid to look. And now, 20 years later, I'm left with faceless responsibility and faceless grief.
"Here is the story-truth. He was a slim, dead, almost dainty young man of about 20. He lay in the center of a red clay trail near the village of My Khe. His jaw was in his throat. His one eye was shut, the other eye was a star-shaped hole. I killed him."
Shifting from one form of truth to another, O'Brien recreates the fog of war, right there in readers' minds.

PREVIOUS SPOKANE APPEARANCE: October 1994 at Auntie's Bookstore, in support of In the Lake of the Woods, his novel about a politician whose life unravels when his involvement in a My Lai-type massacre is uncovered.

WAS HE WEARING HIS BASEBALL CAP EVEN THEN? Yes. Boston Red Sox, probably.

TELLING A TRUE WAR STORY: O'Brien, in an interview from a year ago, recalls encountering the adult son of O'Brien's former platoon leader, who had committed suicide soon after Vietnam. The son, who was just an infant when his father died, had become an Army Ranger just to learn what his dad had gone through.
"Encounters like that remind me of why I began", he says. "It's easy to forget why you become a writer, and ... letters I'll get from the girlfriends of people in Iraq or Afghanistan, or the children, which all say the same thing, basically: 'I don't know my dad, he won't talk about it … but I read your book, and now I know at least some of what he is carrying around with him.'"

GRUNTS' BURDENS: "They carried diseases, among them malaria and dysentery. They carried lice and ringworm and leeches and paddy algae and various rots and molds. They carried the land itself — Vietnam, the place, the soil — a powdery orange-red dust that covered their boots and fatigues and faces. They carried the sky. The whole atmosphere, they carried it, the humidity, the monsoons, the stink of fungus and decay, all of it, they carried gravity."

THE FOG OF WAR, CONTINUED: In an interview last year with the New York Times, O'Brien reflected on the differences between the war he endured and the wars in Iraq and Afghanistan: "Obviously there are differences, chief among them the absence of the draft. But there are enough similarities. These are wars in which there are no uniforms, no front, no rear. Who's the enemy? What do you shoot back at? Whom do you trust?"

POSTWAR NON-WELCOME: O'Brien emphasizes that he was unlike the vast majority of returning Vietnam vets. "I didn't want a big welcome home, I didn't want ticker tape, parades, confetti," he says. "I didn't want people shaking my hand. I wanted to vanish. I wanted to put on that baseball cap, blue jeans, that sweater, and be done with it. The last thing I wanted was more military crap. I was sick of parades, sick of saluting my inferiors, sick of killing people, watching my friends die."

A TRAUMA ARTIST: How the title of one academic book about Vietnam War writing refers to O'Brien. It seems like a good summation.

— MICHAEL BOWEN


Tim O'Brien discusses The Things They Carried on Sat, April 16, at 8 pm at the Bing, 901 W. Sprague. Opening acts: a 10-minute oral history filmed around Spokane, "Veterans' Voices," and the poetry of Bosnia and Iraq vet Brian Turner. Tickets: $15; free, students. Visit ewu.edu/getlit.

ANI DiFRANCO
BEST KNOWN FOR: Her strong, outspoken style, incorporated into all of her works (which include more than 300 pieces of music and poetry). Most commonly described as a folk musician, she touches on subjects like feminism, war, sex, politics and personal issues. DiFranco also founded indie label Righteous Babe Records; in 2004, she won a Grammy for the visual look of her album Evolve. She is also known for pissing off a lot of people. Her marriage to a man after previously declaring herself to be bisexual resulted in an uproar — which, in retrospect, seems silly.

THE "GRASSROOTS" APPROACH GETS THINGS DONE: "CNN would probably be an impossible place to tap into anything real since all of the information is completely co-opted and controlled by corporate forces. So, yeah, it is a much better venue to pick up a guitar and walk into a bar and talk to people one on one." — duringa 2002 interview with James Campion

GET IT RIGHT OR PAY THE PRICE: Her name is pronounced "Ahhhneee," not "Annie." Her many diehard fans will chuckle at your naiveté if you screw that one up.

POLITICS ARE HARD TO WRITE ABOUT: "You know, it's really hard to take something so big that is infested with words that are very pedantic. … You take a word like 'capitalism' and 'patriarchy' and try to make music out of it. It's much easier to make love and trains and stars [into songs], you know — that shit just flows." — DiFranco, during interview with writer/folk singer Kim Ruehl.

MOST RECENT WORK: DiFranco released a book of poetry in 2007 called Verses and an album in 2008 called Red Letter Year.

RANDOMLY COLLABORATED WITH: Prince, on his album Rave Un2 the Joy Fantastic.

LYRICS FROM DIFRANCO'S FIRST ALBUM: "I opened a bank account/ when I was nine years old/ I closed it when I was eighteen/ I gave them every penny that I'd saved/ and they gave my blood and my urine a number" (from "Lost Woman," off her 1990 self-titled album).

LOVERS AND HATERS: As with many prominent artists who've spoken out on politics, DiFranco attracts both. If you ever encounter someone who professes neutral feelings for DiFranco, they're either uninformed or the human equivalent of the square root of negative one – an intellectual tease that doesn't actually exist.

— TIFFANY HARMS
Ani DiFranco in concert and reading on Fri, April 15, at 8 pm at the Bing, 901 W. Sprague. Tickets: $37; $39 at the door.
SENA JETER NASLUND & NANCY RAWLES
With the Death of the Author came the demise of the notion that texts are sacred and not to be defiled. In the '60s, Grendel made Beowulf seem like the monster, and Wide Sargasso Sea recast Jane Eyre through the eyes of the crazy woman in the attic. But just in the last 20 years, so-called parallel novels have become a publishing phenomenon.
NANCY RAWLES
Most famous for: Love Like Gumbo (1997), winner of the American Book Award
Latest book: My Jim (2005)
Slave narratives and the Holocaust: For My Jim, in addition to Twain, Rawles consulted the slave narratives of Olaudah Equiano, Fredrick Douglass and Harriet Jacobs. To grasp the lives of slaves who didn't escape and to feel the language, she consulted oral histories. Viktor Frankl's Man's Search for Meaning was deeply influential as well, Rawles says. Especially pertinent: "his ability to keep his love for his wife alive during the Holocaust, without knowing whether she was dead or alive."
On the recent controversy of editing the word "nigger" to "slave" in Huckleberry Finn: "Oh, gosh! Why would you go and change an author's words?" Rawles asks. "This is not a translation, where you can pick — that's the word!"
How ex-slaves used the word: Differently than the way Twain used it. "They used it to describe others who were far worse off than they were," Rawles says, "or to describe themselves at a far worse time, so it had this connotation of just being in a horrible, horrible state."
Suggested further reading: Nigger: The Strange Career of a Troublesome Word by Harvard's Randall Kennedy — which Rawles describes as "a fascinating history."
From Gregory Maguire's Wicked rethinking the Wizard of Oz to Valerie Martin taking the focus off Frankenstein in Mary Reilly, the parallel novel has become a popular exercise for writers as diverse as J.M. Coetzee, Margaret Atwood, Neil Gaiman and Ursula K Le Guin.
The parallel novel has become entrenched enough in the Internet age to have spawned both absurdist memes and an entire publishing house (Quirk Classics), which is devoted to mashing up classic literature with pulp tropes (Pride and Prejudice and Zombies, Android Karenina).
For two novelists coming to Get Lit, though, the parallel novel isn't just a stunt. It's an illumination.
Take Nancy Rawles' My Jim, for example. In Mark Twain's Huckleberry Finn, Jim is a family man whose family we never meet.
In their trip together down the Mississippi, Huck gradually begins to view Jim not as a slave, but as a man, partially because of what a loving father he is to his wife and children (in contrast to Huck's own drunken and abusive dad). Twain's is doubly a story of escape: from bondage and from ignorance.
The history we learn in schools is of courageous Northerners secreting slaves from Dixie in multiethnic cooperation through the Underground Railroad. "The stories that we know," Rawles says, "whether they're fiction or the actual slave narratives, are of people who escaped."
For most people in slavery, though, there was no escape, and Rawles' My Jim is the story of Jim's wife, Sadie, her family and her community.
"I was interested in telling the story of someone who was left behind," Rawles says.
SENA JETER NASLUND
Most famous for: Ahab's Wife
Latest book: Adam & Eve — a futurist reimagining of the Genesis creation story, and an account of a woman who must remake her life after the death of her husband.
Recurring themes: Ahab's Wife is also about the process of "making or remaking" oneself. "We can and must recreate ourselves," Naslund says. "We're never finished products."
Best book-signing encounter: A woman came through a book line once and told Naslund that, as her grandmother lay dying — and against the advice of doctors — the elderly woman had read Ahab's Wife, saying, "The one thing I want to do before I die is finish this book." Of the experience, Naslund says, "To have written a book that's a companion to someone's final days is an honor."
Killer first line: "Captain Ahab was neither my first husband nor my last."
Sena Jeter Naslund had a similar idea.
There are more than 200,000 words in Moby Dick, Herman Melville's doomed revenge fantasy, and more of them are spent on the processing of whale oil than on Captain Ahab's wife, who remains nameless and practically unmentioned.
Then Naslund thought back to other great works, like Huckleberry Finn, which also had no women to speak of: "I began to wonder, to be considered [for the title 'Great American Novel'], do you have to exclude women?"
Ahab's Wife, Naslund says, was conceived as "a companion piece to that great male epic." Something her daughter could connect with.
For all the overabundance of masculinity, Naslund says she would often pick a passage at random to read, and never fail to marvel at Melville's language.
Parallel novels, at their best, are not acts of getting past our old masters, but building bridges to them.
"Reimagining the Classics" with Sena Jeter Naslund and Nancy Rawles on Fri, April 15, at 7 pm at the Lincoln Center, 1316 N. Lincoln St. Tickets: $15; free, students.
— LUKE BAUMGARTEN
JULIE OTSUKA
BEST KNOWN FOR HER: Her 2002 novel, When the Emperor Was Divine, in which a Bay Area family in 1942 is split up and hustled off to detainment camps and internment camps, all because of their Japanese ancestry. The novel follows the family into the postwar period, when they reunite and return to Berkeley — only to find their home vandalized and their trust in Americans shattered.
The real-life counterparts of the novel's husband and wife were Otsuka's grandparents.

METHODS: "I think of myself as writer rather than a historian or Japanese-American," Otsuka says. Still, she understands that it's easy to blur the distinctions when she painstakingly researches novels that touch not only upon her own heritage, but also on her own family's experiences.
Her grandfather simply vanished one Monday — Monday, Dec. 8, 1941.
"He was working for the North American Textile Company, a Japanese-owned import-export in San Francisco. He never came home from work that day," Otsuka says. Her grandfather and many more Japanese businessmen (who were legally barred from becoming citizens despite decades of residency) were swiftly arrested by the FBI and sent to "enemy alien" internment camps scattered around the inland West.
In the span of a normal workday — in the time it takes to get off a city bus or to hang up your coat — lives were altered profoundly and forever.

FORTHCOMING NOVEL: The Buddha in the Attic, about mail-order brides arriving in America from Japan a century ago.
The first chapter of Buddha opens the current issue of the literary magazine, Granta 114: "Aliens." Set in a ship's steerage hold, "Come, Japanese!" recounts the stories of "picture brides" who — in a precursor to today's online dating — traded pictures with Japanese men who had previously established themselves in America. The men were now seeking wives, but — as with online dating — there were some unfortunate surprises.
"When they arrived in America, the men at the docks were 20 years older than the men in the photos," Otsuka says. "Many of [the brides] felt instantly betrayed."

BUDGET-DRIVEN DOUBLE-DIPPING? Otsuka's appearance is billed as being a part of Japan Week as well as of Get Lit.
— Kevin Taylor
Julie Otsuka reads from When the Emperor Was Divine on Sat, April 16, from 3-4 pm in the Kress Gallery (far end of the food court) on River Park Square's Level 3. Free. On Saturday morning from 9:30-11:30 am, Otsuka is also teaching a workshop, "Mining Your Family History for Stories," at EWU's Riverpoint Campus, 668 N. Riverpoint Blvd. Registration: $30; $20, students.
MATTHEW DICKMAN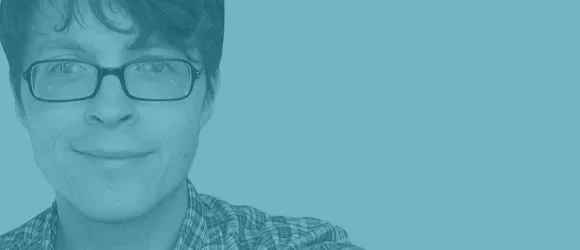 BEST KNOWN FOR: All-American Poem, which won the American Poetry Review/Honickman First Book Award in 2008, prompting one judge to say, "We turn loose such poets into our culture so that they can provoke the rest of us into saying everything on our minds."

DON'T CONFUSE HIM WITH: His twin brother, Michael, who also enjoys considerable success as a poet. In a New Yorker profile on the twins, Rebecca Mead wrote that "Michael's poems are interior, fragmentary, and austere. Matthew's are effusive, ecstatic, and all-embracing."

IS THE LOVECHILD OF: "Frank O'Hara and Kenneth Koch, with some Allen Ginsberg and Charles Bukowski perhaps thrown in." Or so said KCRW Bookworm radio host Michael Silverblatt.
HAS A PENCHANT FOR: Pop culture name-dropping. Dickman himself has said (only half-jokingly) that he made it a point to get "Pepsi, McDonald's, the word 'ass'" into his work. One individual poem, "Love," references Spiderman, Johnny Rotten, Biggie Smalls and Barney the Dinosaur. "When I write poems, I am writing about my life," says Dickman. "I like the world of 'things.' I think poetry should not shy away from what the poet Breyten Breytenbach calls 'thingness' and the poet Tony Hoagland calls 'Thingatude.'"
ALSO DIGS: "Movies! And, like poetry, I adore all different kinds. I am just as happy watching Krzysztof Kieslowski's The Double Life of Veronique [and] the films of Kurosawa as I am watching Richard Curtis' Love Actually or Michael Lehmann's Heathers. Though I have a severe soft spot for The Goonies."

COMMON POETIC MOTIF: Juxtaposing the tender and the savage. Like a narrator slicing an orange and then "let[ting] the sex of it burst into my throat," or the description of heaven as "a cup of teeth." "Grief and the ecstatic are bedfellows both mystically and corporally," Dickman says. "I have never been to a funeral where there wasn't a reason to laugh."

PREPARING TO LAUNCH: Mayakovsky's Revolver, slated for publication by W.W. Norton next year. "Some of the poems in the book deal with my older brother's suicide, some with the loss of friends, and some are a range of love poems and what I suppose you would just call meditations. Like the last book, I hope the world is in these poems and that it's a world we all live in."
— E.J. Iannelli
Matthew Dickman reads from All-American Poem on Sun, April 17, at 11:30 am at the Lincoln Center, 1316 N. Lincoln St. Tickets: $15; free, students.