Being a news junkie in today's world is basically a full-time job. The news cycle moves at lightning speed, the president regularly posts Tweets that move financial markets, and social media is awash in fake news and conspiracy theories. It's a lot to sift through — even for the type of person who won't quit monitoring the news cycle with borderline annoying single-minded commitment. We get it, you're on top of it. That's why we're here to help you help your civic-minded friend, family member or loved one be a better consumer of news and keep those hot takes coming!
PORTABLE PHONE CHARGER (a)
What's a doomsday scenario for a news junkie that's just a step below being without internet access? A dead smartphone battery. The modern news consumer needs Twitter, Facebook, Google News, or any of the host of media outlet-specific mobile apps to keep up with the news cycle. Any news junkie will appreciate a handy portable power bank to keep their phone charged. $19 • REI • 1125 N. Monroe St.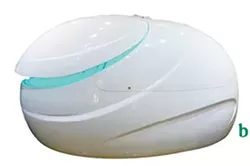 FLOAT TANK SESSION (b)
Being a news junkie can be incredibly stressful — especially if the person is routinely reacting negatively to daily headlines (i.e., liberals living through the Trump presidency). That's why you should get them a float session in sensory deprivation tank. Studies indicate that the tanks help alleviate anxiety, depression and sleeping issues. Give your favorite news junkie some peace of mind, even if it's only temporary. $49 • Float Spokane • 4727 N. Division St.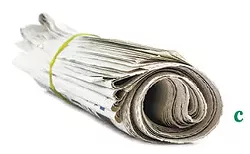 NEWSPAPER SUBSCRIPTION (c)
Any decent self-proclaimed news junkie cares about what's happening in their community and is aware of the dire financial state of local media nationwide. (For those who've been living under a rock: Daily papers across the country are hurting and several have closed up for good.) The news junkie in your life will want to support their local daily, so get them a subscription. Both the Spokesman-Review and Coeur d'Alene Press offer digital subscriptions for about $10 a month. (The Inlander, of course, is always free to pick up.)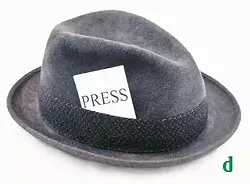 PROTECT FREEDOM OF THE PRESS (d)
Besides the economic turmoil that has hit the news business at large, reporters themselves have become targets — of verbal attacks, nuisance lawsuits and much, much worse. Let us not forget the grisly 2018 murder of the Washington Post's Jamal Khashoggi. Consider making a donation in the name of your favorite news junkie to one of the organizations fighting to protect press freedom. Reporters Committee for Freedom of the Press (rcfp.org) provides legal help and other support to journalists. The Committee to Protect Journalists (cpj.org) promotes press freedom around the worldwide and defends the right to report without fear of reprisal. And Reporters Without Borders (rsf.org) advocates for press freedom and the protection of journalists around the world. (JACOB H. FRIES) ♦