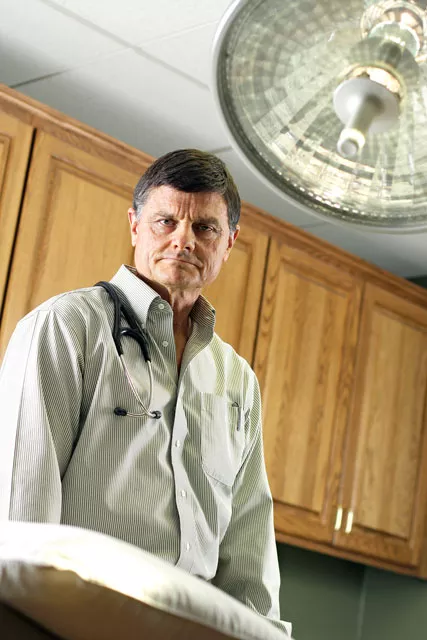 Primary-care physician Donald Condon had served Medicare patients for more than 30 years in Spokane. But last September, he decided to "opt out" of Medicare. All his Medicare patients — about 800 of them — had to find new doctors.
Medicare reimbursement rates dictate that about 25 percent of the time, Condon was working for free. He was tired of that.
"The reimbursement rates are 35 to 50 percent of billed charges, and that doesn't cover overhead," Condon says. "I was supplementing the government. In this environment, that doesn't work anymore. I had done whatever I'd owed society. I'd done it for 30 years."
Condon says he doesn't know of any other doctors who've withdrawn from Medicare completely like he has, but he knows many who refuse to take any new Medicare or Medicaid patients.Medicare and Medicaid reimbursements are complicated. They don't cover the entire bill, but the system doesn't allow doctors to charge the patient for the rest. So someone has to eat that cost. And the situation is actually getting worse, although some hope the new health care reform laws, by adding a slew of newly insured patients, will compensate for Medicare cuts simply by creating more volume.
But if nothing changes, Spokane's physicians will be faced with a choice: Do they weather the financial blow to their practice, or do they follow Condon's example and send many of their patients to find other doctors.
"The decision whether to opt out or not is an extremely stressful one," says Spokane anesthesiologist Rod Trytko. "As the payments go down 30 percent, nobody wants to give up the patients they currently have, but they also have to keep their practice from going bankrupt."