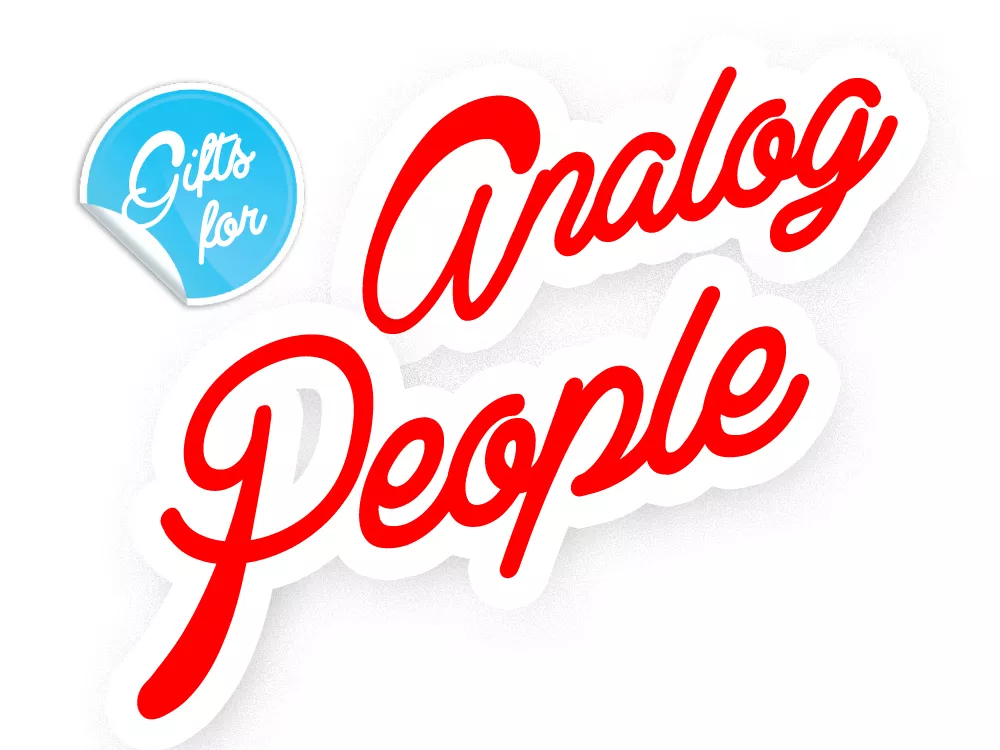 Call them old-fashioned or call them hip. These people like doing the things the way their parents, grandparents or even great-grandparents did. So, take note of the film canisters and John Prine records stacked around their apartment — they don't want the next big thing.
VINYL ESSENTIALS
A record player, amp and speakers could be a great bundle for the burgeoning analog person. (Old turntables are anywhere from $40-$400, but average around $100, and the new ones — most with USB output for transferring songs from vinyl to a computer — run about $250.) But what if we're talking about someone already well-versed in vinyl? Plenty in love with that turntable and stack of CCR records she inherited from dad. Pay attention to their collection, and find records they'd love. For Sinatra or the Beatles, try the Bachelor Pad or Time Bomb. For new stuff, from Arcade Fire to Kid Cudi, check the selection at Hastings. Coeur d'Alene's the Long Ear has a smattering of both. You'll spend about $10 on most records. Help them take care of their collection with a good cleaning kit. Huppin's carries the Discwasher D4+ Cleaning System, which comes with cleaning fluid, a pad for cleaning records and a brush for keeping the needle dust-free. It's $24.95.
$25-$400 • Bachelor Pad • 2810 N. Monroe St. • Huppin's • 421 W. Main Ave. • 8016 N. Division St.
POLAROID CAMERA
(Model shown: OneStep 600)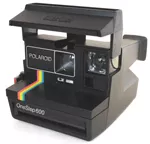 The all-Americanness of Polaroid's instant gratification has been making people fall in love since the 1940s. And the company's demise in the early 2000s (they quit making film in 2008) only ups the analog charm. You can find the cameras in working condition at most thrift stores. If you think the recipient may actually want to use the camera, film is $23.49 on the-impossible-project.com, where a small group of Polaroid enthusiasts have brought it back to life.
$5-15 • Goodwill • 202 E. Third • 9832 N. Nevada St.
BUNNY YEAGER'S DARKROOM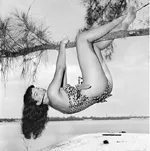 Bunny Yeager, herself a pinup girl before she got behind the camera, shot some of the 1960s' most iconic sultry photos. She's credited with putting legendary model Bettie Page on the map, and took those oh-so-seductive bikini photos of Ursula Andress for the 1962 James Bond flick
Dr. No
. This coffee-table book documents her career and some of her best shots.
$60 • Time Bomb • 711 N. Monroe St.
VINTAGE TYPEWRITER
The thing about using old stuff is that you have to work at it. Typewriters are beautiful and sophisticated and kind of a pain in the ass. But they're perfect for sending letters to old friends or getting creative juices flowing for that short story your old-fashioned writer-friend keeps saying he's working on.
$20-50 • Vintage Rabbit • 2317 N. Monroe St.
FILM DEVELOPMENT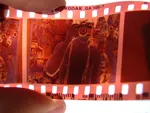 Another thing about doing things the old way — it gets expensive. Get an old-school photographer some film to keep the shots coming, and help them pay to develop all those masterpieces they have sitting in canisters. Costs for both vary on the type of film and whether it's color or black-and-white. If you want to get crazy, get them the chemicals they'll need to make their closet into a darkroom and develop themselves.
Film: $5-9, Developing supplies: $170, developing not offered • Inland Photo • 3103 N. Monroe; (Developed by machine) Color: $3.99 + 29 cents a print; black-and-white: $13 + 29 cents a print • Camera Corral • 515 E. Sherman, Coeur d'Alene; (Developed by hand) Color or black-and-white: $10 + $5 a print • Wirsche • 127 W. Indiana Ave.
NPR STATION GUIDE
No podcasts or Pandora, here. Analog people want real, old-fashioned radio. This map features interstate freeways and highways with all the AM and FM stations carrying National Public Radio along the way. It'll keep them listening to smart radio everywhere they go.
$8 • Wojo Works • 824 W. Sprague Ave.