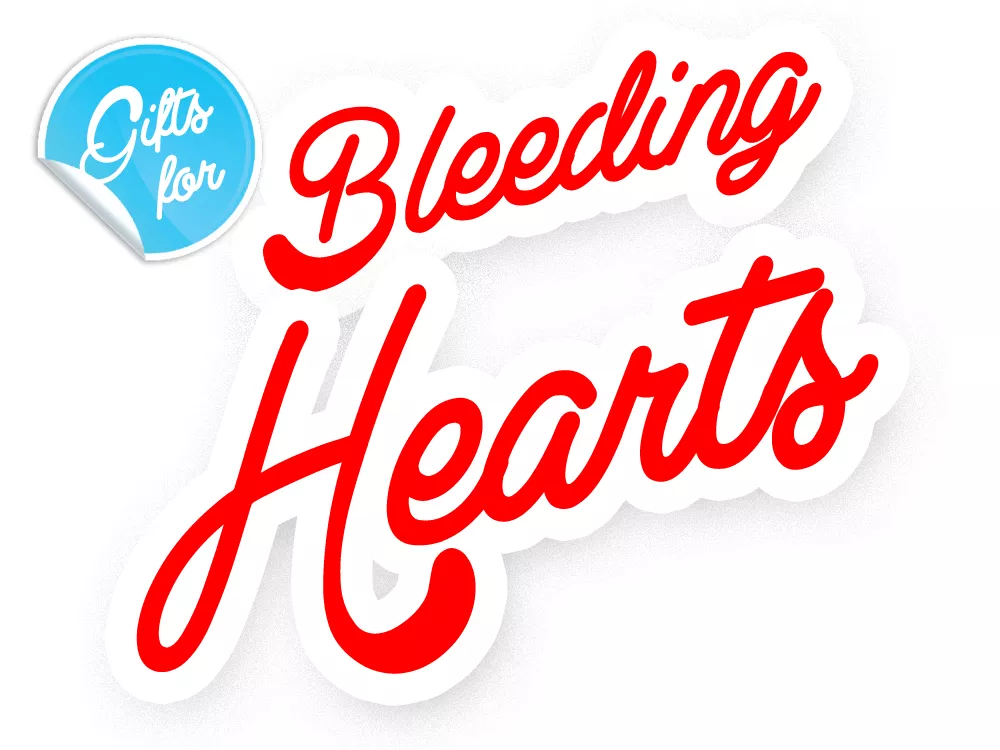 What can you give to someone who only wants to give back? Someone who wishes for nothing but world peace, and means it? You can donate to any number of worthwhile local charities (and you should) — but let's be honest, it's just more fun to give an actual thing.
ENGRAVED PAVER FOR SPAY AND NEUTER CLINIC
Who can look into the eyes of those forlorn kitties and lonely pups without wanting to bring each and every one home? They would be so happy and adorable, frolicking beneath the Christmas tree in the warmth of the fireplace you don't have... But you can't have them all. You just can't. What you can do is honor an animal lover (or a beloved pet) with an engraved paver or brick outside the Spokane Humane Society's new spay and neuter clinic on Havana Street. A brick isn't cute or furry, but it will help make sure there are fewer pets without homes next holiday season. The cost goes toward running the clinic, and the Humane Society will work with gift-givers to get the brick engraved by Christmas if you order early enough.
$100 for the smallest size • Spokane Humane Society • 6607 N. Havana St. • spokanehumanesociety.org
KROCHET KIDS HAT
Warm both hearts and noggins with a handmade hat from Krochet Kids, which employs women in Uganda and Peru to crochet stylish winter-wear. You've probably heard about the founders, who got their start in Spokane as snowboarding high schoolers. These days the company is kind of a big deal, but some hats and scarves come with names that reference the company's Northwest roots — the Rainier, the Cascade, the Whistler. Closer to home, the Davis is named for our own Davis Lake.
$25-$38 • Mel's Nursery • 8800 N. Division St.
NEW LEAF CAFE SIGNATURE COOKIES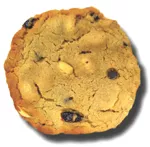 Holiday cookies might not be good for your waistline, but they can be good for the community. The signature cookies from New Leaf Bakery Cafe — oatmeal with white chocolate chips, cranberries, chocolate, peanuts and peanut butter, oh my — are made by women in the cafe's job training program. If someone on your list insists they don't want anything this year, you can assure them this gift will disappear in no time. Confirm your holiday menu orders by Dec. 19.
$9/dozen • Transitions New Leaf Bakery Cafe • 3104 W. Fort George Wright Dr. • help4women.org
SANTA'S LITTLE HELPER COFFEE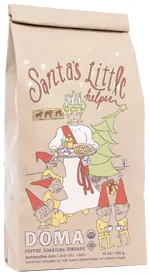 Help your favorite do-gooder wake up for a long day of volunteering with a bag of Santa's Little Helper 2012 from local Doma Coffee Roasting Company. Doma goes beyond the standard organic and fair trade labels to work directly with coffee bean farmers. This year's holiday beans come from a farmers' cooperative in Guatemala. All Doma coffee is roasted in Post Falls and scooped into recycled-paper bags designed and printed in Spokane.
$14/pound • The Kitchen Engine • 621 W. Mallon Ave. #416