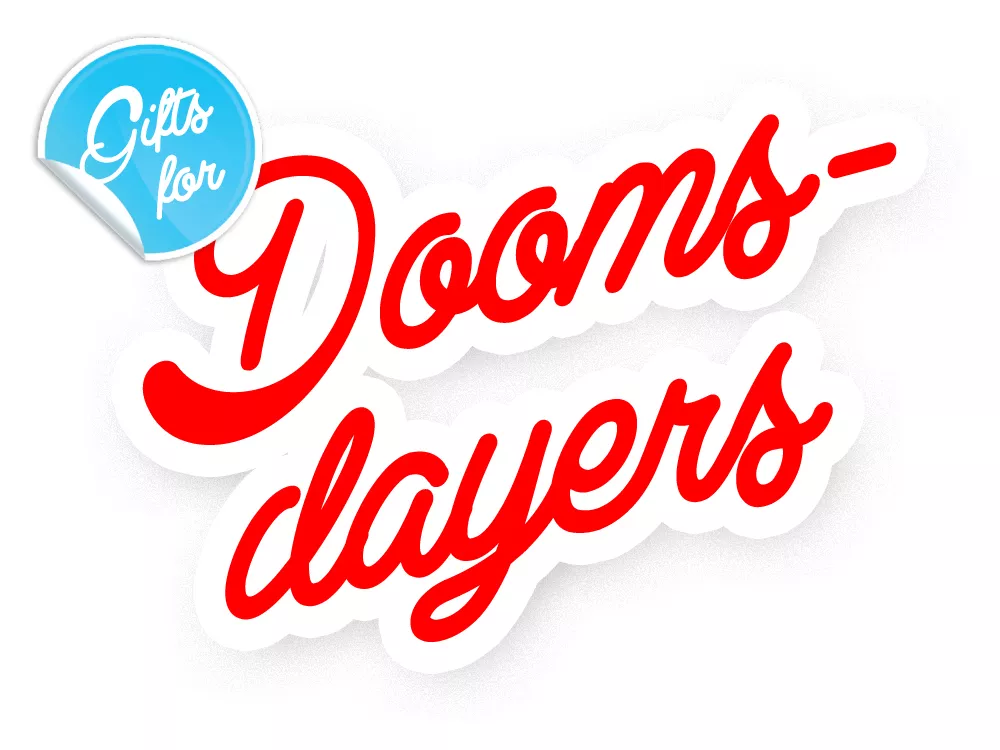 The end is near: Government dysfunction. Global warming. Small pox. Terrorism. Nuclear proliferation. Honey Boo Boo. And that freaky Mayan calendar is still counting down to Dec. 21, 2012. Here are a few gift ideas for the mountainmen, survivalists and doomsdayers, who will likely outlive us all.
MEALS READY-TO-EAT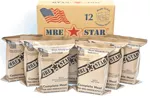 Just in case we survive the apocalypse on Dec. 21, you might want to have a few things under the tree come Christmas Day. Anyone with a doomsday prepper — or Red Cross volunteer or backcountry hiker — in the family knows stocking up is key to survival. Meals Ready-to-Eat have long symbolized the epitome of utilitarian, never-say-spoil sustenance. A staple of military mess kits, MREs feature a wide variety of vacuum-sealed cuisines that can stay edible for more than 10 years. Without Twinkies to feed you through the nuclear holocaust to come, MREs serve as a compact, 1,200-calorie meal to stash in your pantry or backpack. Each MRE pack includes an entree, dried fruit, cookie, drink mix, toilet paper, a spoon, salt and pepper, coffee mix, sugar and a flameless heater to cook everything.
$9 • Army Surplus • 2635 N. Division St.
HOYT CHARGER BOW
Eventually everyone runs out of bullets and SpaghettiOs. A reliable hunting bow could make or break survival in the nightmarish wasteland of tomorrow. Josh Jones, manager of Spokane Valley Archery, recommends the Hoyt Charger compound hunting bow. Lightweight, durable and accurate, the Charger offers high-end bow performance at a mid-range price, Jones says. Great for silently cutting down prey, as well as any outsiders trying to steal your fire.
$500 • Spokane Valley Archery • 3809 S. Linke Rd.
PETZL MYO RXP HEADLAMP
Whether out for a twilight bike ride or traversing a post-apocalyptic hellscape, a reliable headlamp can help light the way. This bright, LED lamp keeps hands free for hunting, gathering and zombie fighting. Petzl offers a range of headlamps, but the MYO RXP includes two beam settings, four brightness modes and up to 86 hours of battery life. Runs on AA or rechargeable batteries.
$90 • Mountain Gear • 2002 N. Division St.
ETON FRX3 WEATHER ALERT RADIO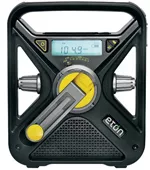 Oh, the sweet sound of another human voice. After the lights go dark and the last satellites tumble from orbit, a hand-powered radio can keep survivors in the loop. Running off solar panels or a hand crank, this weather radio picks up AM, FM and weather band frequencies. The lightweight radio also features an LED flashlight and a glow-in-the-dark locator strip.
$60 • Cabela's Post Falls • 101 N. Cabela Way
CUSTOM BOMB SHELTER
For the doomsdayer who has everything, but nowhere to keep it safe from radioactive fallout and roving mutants: Northwest Shelter Systems, based in Sandpoint, offers custom design and construction services to install a private, underground nuclear bomb shelter. That's right. Enjoy the apocalypse in style with a cozy mix of blast doors and hardwood floors. Prices vary based on square footage, but if the world is ending, you can put it on a credit card. Check out www.northwestsheltersystems.com for design options and additional features.
$37,000 and up • Northwest Shelter Systems • 94 Poor Lane, Sandpoint
COGHLAN'S CAN OPENER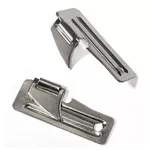 For the love of God, do not forget a can opener. Survivors never skimp on the details. You don't want your beloved doomsdayer out hopelessly smashing a can of beans with a rock. The carbon steel Coghlan's can opener is light and collapsible for easy packing in his or her bug-out bag.
$2.50 • REI • 1125 N. Monroe St.