Your uncle isn't always drunk, just when you see him, because it's the holidays. At least that's what he says. Whatever. Even Saturday Night Live knows that everyone has a drunk uncle. They tend to smell like a 1997 Gary Busey and don't look far off from him, either. Here's what you should get him.
DRY FLY DISTILLERY WASHINGTON BOURBON 101
Teach your uncle the trick of passing booziness off as merely supporting local business by giving him this 101-proof Spokane-made bourbon. It's a rich, bold yet sipping bourbon that will impress him, even if he fancies himself a liquor expert. The much-anticipated second batch was just released last week, so get on it.
$34.95 • Dry Fly Distilling • 1003 E. Trent Ave.
HOMEBREWING KIT
He bitches about every microbrew you put in front of him, so why don't you make him put his money where his mouth is and start making his own? Homebrewing is a delicate craft, but one that he can pick up quickly thanks to Jim's Homebrew Supply's crafty kit, which includes almost all the supplies he'll need. There's even the five-gallon glass carboy fermenters, funnels, gauges and cleaners. If he doesn't know what he's doing, no problem — there's also a how-to book included in this one-and-done deal.
$199.95 • Jim's Homebrew Supply • 2619 N. Division St.
BILL O'REILLY BOOK COLLECTION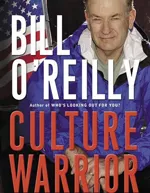 I don't know your particular drunk uncle, but I'm going to take a shot in the dark and say he would find Bill O'Reilly (who himself might be someone's drunk uncle) somewhere between amusing and saintly. Buy him a collection of Bill O'Reilly classics, including these self-explanatory titles,
Who's Looking Out For You?, The No Spin Zone
or
Culture Warrior.
And if he's a history buff, get him the factually iffy but likely entertaining
Killing Lincoln.
Prices vary • Auntie's Bookstore • 402 W. Main Ave.
SPOKANE SHOCK SEASON TICKETS
Your uncle is vocal about his opinions, especially when it comes to sports. Introduce him to the diehard fandom and fast-paced action of the Spokane Shock. He can yell all he wants — that's part of arena football — and he gets to do it all season.
Tickets begin at $90 • spokaneshock.com, 242-7462
BRET MICHAELS TICKETS
Remember that story about how your uncle once partied with Bret Michaels and the rest of Poison? Of course you do — he tells it all the time. Let him relive his glory days by gifting him tickets to this post-Christmas show (Dec. 28 at Northern Quest Resort & Casino) featuring the bandana-loving, ballad-slaying, babe-destroying badass. It will take him right back to 1987, which is, according to your uncle, "the best damn year of his life."
$55-$100 • northernquest.com/experience/entertainment