We've all had to shop for that person. You put a whole lot of time and thought into getting the perfect gift, but when they rip off the wrapping paper and see what's inside, their previously elated face morphs into a mask of disappointment. Bummer, they've already got one of these. Did you keep the receipt? For those folks who already own every book, DVD, kitchen gadget and electronic device you can imagine, consider something experiential that will get them out of their no-doubt cluttered house.
Virtual Reality Sessions
If your own personal space has too much stuff in it, why not try a virtual one? Virtual reality went from sci-fi what-if to an honest-to-god technology in recent years, but the actual cost of an Oculus headset still makes it something of a luxury. H.I.V.E. is a relatively new Spokane business that allows folks to experience the wonders of VR, with pay-per-hour sessions during which you can play virtual reality games or simply explore hyper-realistic worlds without so much as leaving a room. Gift cards are available at hivespokane.com. $25 for an hour • H.I.V.E. • 9325 N. Division
---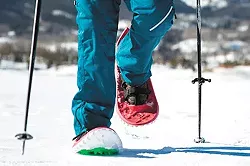 Snowshoe Excursions
On the flip side of VR, there's actual recreation. Since there will likely be some fresh powder on the ground come Christmastime, a snowshoe expedition makes for a great low-intensity workout, with expert guides leading the way. And it doesn't require purchasing any equipment — shoes and poles are provided. Mt. Spokane and 49 Degrees North host expeditions throughout the winter season; consult the Outdoor Recreation section at spokanecity.org for options. $25-$50

---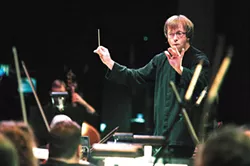 Spokane Symphony Season Tickets
It goes without saying that the person with everything is still clinging to physical media, and they've no doubt got thousands of CDs and records in their collection. The Spokane Symphony's Take 5 ticket package is an awesome deal for anyone who wants to actually experience music: They can choose five concerts in the upcoming season that they'd like to see, with selections that include the music of Rachmaninoff, Billy Joel and Pink Martini. $125-$250 • spokanesymphony.org.
---
Audible.com Membership
Any bibliophile will tell you that a bookshelf fills up faster than you can read everything on it. That's why Audible and its vast online library of audiobooks is a godsend for anyone with a habit for buying every new paperback they see. You can download audiobooks right to your tablet, phone or computer, and play them while you're out doing other things; it's really the only way to be well-read and productive. $45 for three-month membership; $90 for six months ♦