Custom 7B iPhone Case, $40, 7B Boardshop, Sandpoint: Show your 7B love while protecting your iPhone. These stylish genuine-wood skins are available in lighter- and darker-grain wood, with options of the 7B Boardshop logo or a graffiti 7B logo version. Available for your iPhone 4s or 5.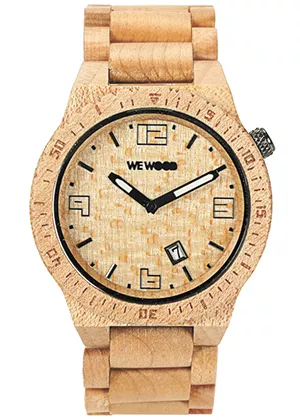 WeWood Watch, $120-$135, Alpine Shop, Sandpoint: A stylish piece and a nice complement for any outdoorsman's accessory collection. These watches come in a variety of styles for both men and women and offer six natural shades: Red Wing Celtis (brown), Blackwood (black), Reclaimed Teak (teak), Maple (beige), Guaiaco (army green) and Indian Rosewood (chocolate). With each watch purchase, a tree is planted in the U.S. by American Forests.
WT-66 Binding 4-pack by Shotz Ski, $95, shotzski.com: You've seen these in action at your favorite ski bar and Pray for Snow parties all over the Inland Northwest. Now owning one is more of a (financial) reality. The newly released self-install 4-pack system includes four boots, WT-66 bindings and instructions on how to mount these bad boys to your favorite ski collecting dust in your garage. Bindings are available in black, yellow, white, red, orange and green.
Skhoop Skirts, price varies based on style, Escape Outdoors, Coeur d'Alene: Skhoop skirts are at it again, adding to their distinguished line of apparel for the mountain ladies in your life. The down skirts have been a winter favorite to throw on after a day on the slopes, or just to run to the grocery store on a cold, blustery day. Now they offer a wool version to add to your winter wardrobe.
Smith I/O Goggles, $175, Wintersport, Spokane: Want to experience goggle love? Add a pair of Smith goggles to your Christmas list. Available in a variety of color combinations, these goggles come with two lenses, one for low light and one for sunny days. For smaller faces, check out the I/OS; for glasses-compatible or larger faces, the I/OX will do the job.
Arcade Belts, $24-$32, arcadebelts.com: Customize your look by adding a stylish Arcade Belt to your ski wardrobe. Available in a variety of styles and colors, these mountain-inspired belts will add distinction to ski pants, jeans or fly-fishing waders. My personal favorite? The Pacific.
Beeracuda by Burton, $20, Ski Shack, Hayden: The Beeracuda can be used year-round and for a variety of adventures. This over-the-shoulder beer holder easily houses a six-pack of your favorite canned brew in a vertical insulated sleeve and features a koozie-enhanced shoulder strap. Available in two patterns: Duck Hunter Camo and Revelstoke.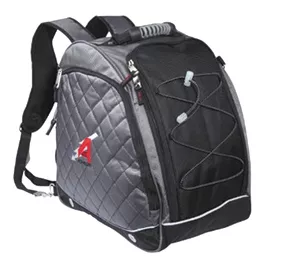 Lange Heated Boot Bag, $200, Alpine Haus, Spokane: Tired of showing up to the hill and slipping on a pair of cold boots? Add a heated boot bag to your arsenal and discover the wonderful world of toasty toes. It's 220V and 12DC charging-compatible. After your first time arriving to the first chair with warm feet, you'll never want to leave home without it.
Dakine Deluxe Ski and Snowboard Tuning Kit, $60, The Sports Creel, Spokane: This set includes everything skiers and snowboarders will need to keep their boards in the best shape possible throughout the season. Kit includes files, stones, scrapers, wax, case and much more. Whiskey for sipping while working on boards not included.
Girls' Marmot Incog Hat, $30, Mountain Gear, Spokane: Even the little ladies in our lives need accessory pieces that show they have mountain style and attitude. This beanie comes in deep purple or pop pink and features a cool crochet pattern and a front bill. Good for getting to and from the mountain, or for building that first snowman of the season in the backyard. ♦