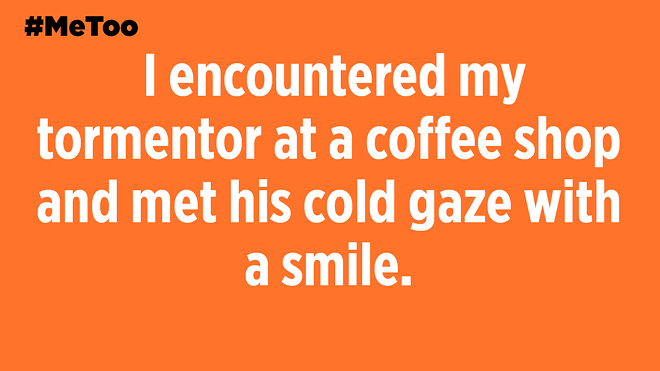 It all started in the first grade. I'd always been a tomboy and never related to the shy and retiring act put on by the other girls at school. I found their constant giggling and whispering rather boring. I was in after-school soccer, so why not try it during recess to pass the time? Within seconds of stepping onto the field, a much larger boy barked "Girls can't play!" and that was the end of that.
Three years later I would again venture onto the soccer field. The players on my little brother's team were outnumbered 2 to 1 and the score was 11-2. Always a sucker for pulling for the underdog, I thought I'd jump in to help out. A few passes later a boy from the winning team came at me, "Girls can't play!" This time I was twice his size and older. "Can too!" I retorted, and continued to run around the field with the rest of the kids. Before I realized what was happening, the boy tackled my leg, another immobilized my other leg, and several others set in; punching and kicking me all over, completely overwhelming my ability to defend myself. The group beating was only interrupted by the ringing of the bell.
This was my first experience with gender-based violence. Horrified and humiliated, I was assaulted in the middle of the playground for being a girl who dared to play with the boys. There was a visit to the principal's office and calls home to parents, but the damage was already done. I'd been put in my place and wouldn't wander outside the bounds of my assigned gender role as carefree ever again.
I share this story for a few reasons. First, it shows how even young children mimic social cues and are habituated into a pervasive culture of "isms" long before our adult sexuality begins to develop. As adults we must interrupt this cycle at its root. What behaviors are being modeled that make little boys attack a girl when she persists on "their" field? We need justice and restorative practices together. While some of my assailants were reprimanded, what would have changed if adults had ensured the soccer field was for all students?
Second, at its core, sexual violence and harassment is about power and control. It is not simply an unwanted expression of sexual "attention." A lot of lessons from #MeToo are lost in squeamishness or hair splitting over specific sexual details. We need to see the bigger picture of how the dehumanization of others is routinely normalized and excused, especially those marginalized in mainstream culture. We hear it all of the time, "Boys will be boys, kids will be kids." Enough with this enabling nonsense. No matter how privileged or insulated you may be, this epidemic affects #YouToo in ways you probably aren't even aware of yet.
Last, I share this story because it is relatively safe to reflect upon. I applaud, validate and affirm anyone who shares their trauma to heal themselves, to expose abusers or to educate others about the human costs of this crisis. I don't choose to share my experiences of sustained sexual harassment throughout high school. Once I encountered my tormentor at a coffee shop and met his cold gaze with a smile. He was reading an Inlander. Next time, thanks to the rising tide of voices of other victims, I won't be so sanguine. Because of the ways structural oppression influences our behavior, women, people of color, people without a stable economic base, and those of different abilities, sexual orientations and gender identities are disproportionately singled out for abuse. We must listen, learn from these perspectives, and work towards total social transformation. Collectively, our stories are the beginning of the fairer future that is our birthright. ♦