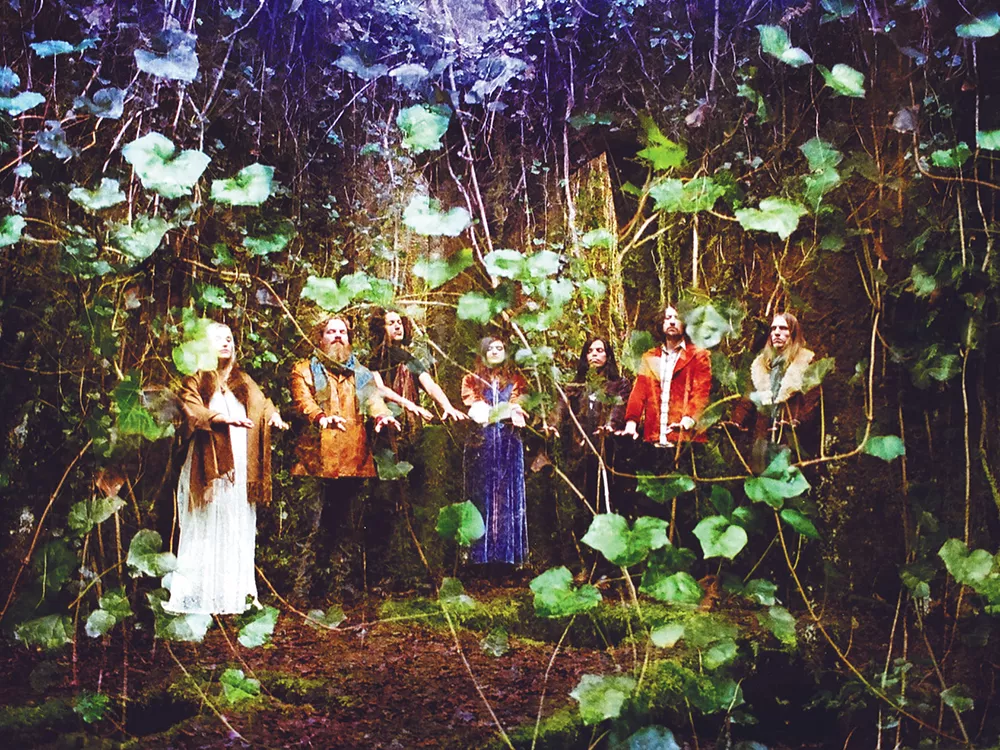 Last year, Richie Rekow and Rose Windows bandmate Pat Schowe were outside a bar in downtown Seattle with when conversation turned to how crazy it would be if they got signed to Sub Pop Records, the Seattle record label that helped launch the careers of Nirvana, Soundgarden and Mudhoney.
"We thought it was so impossible then," explains Rekow in a recent phone interview.
In February, bar talk became reality.
"I reminded Pat about that night how we had talked about it and we thought it would never happen. It's so surreal."
Rose Windows' roster is extensive. There are seven band members. Rekow, who contributes bass and backup vocals, was one of the last to join, in 2010. He says at one point there were nine.
"It's about who sticks around, who we vibe with," he explains.
There are pros and cons to having so many in the group. On one hand, it takes about 20 minutes just to corral everyone into the tour van, but on the other, seven people makes loading and unloading light work.
"Plus, in the beginning, we knew if everyone invited a few friends and family members, we'd at least have some people at our shows," Rekow recalls.
Lead guitarist/composer Chris Cheveyo had the original vision for the indie group. It was his house in Seattle that became Ground Zero.
"That big, old house was where it all started, but it was nasty," Rekow says fondly. "There were 11 people who lived there, I paid $150 a month — super cheap — but I wouldn't even use the bathroom there."
Various housemates were part of the band. Practices were in the basement, where the group's sound was cajoled and perfected into a flute-employing, female-lead-singer-rocking, Western-meets-Eastern conglomerate.
Consequently, no one from the band lives in the house anymore.
With a late June release, the band's first full-length effort, The Sun Dogs, has found favor on the college radio charts and festival stages. This year alone, the group passed through SXSW, Sasquatch! and Capitol Hill Block Party.
Tuesday, Rose Windows is back to hit Neato Burrito for the second time this year, one of the initial gigs for its first-ever national tour.
"We're just a bunch of people doing the best we can," Rekow says. "We've spent decades finding sounds that are good and pure, and perhaps that's what you would experience coming to one of our shows."
Rose Windows with Mirror Mirror, Strange Mana • Tue, Aug. 27 at 9 pm • Baby Bar/Neato Burrito • 827 W. 1st Ave. • 21+ • 847-1234