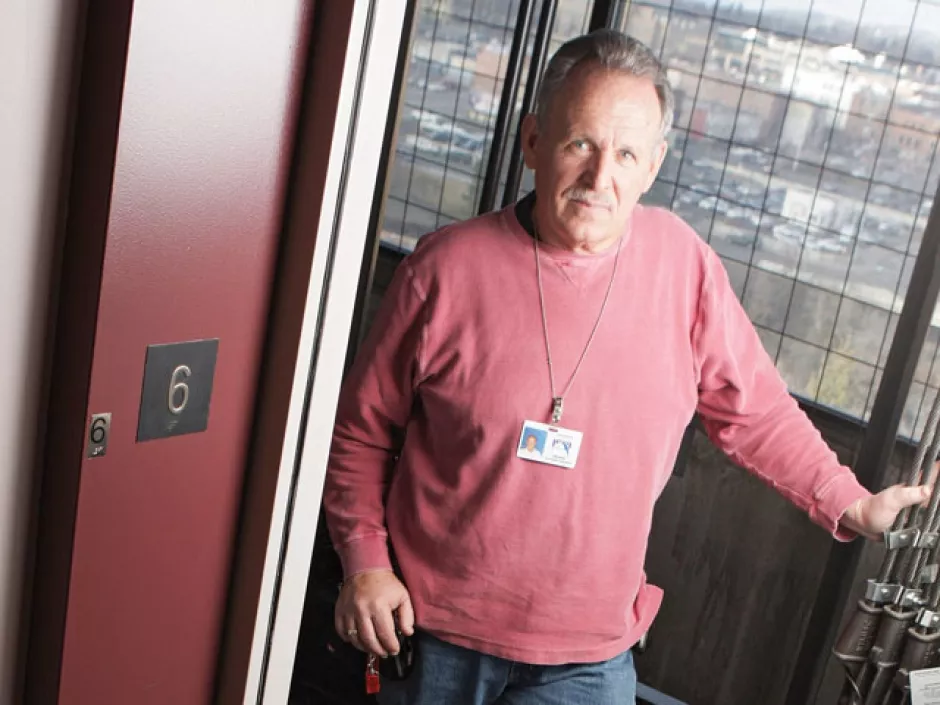 Calling all elevator inspectors. The city of Spokane is hiring. This week, the City Council voted 5-2 to double elevator inspection fees to cover the cost of a second elevator inspector for the city. The current inspector, George Stumph, couldn't inspect the city's 1,100 conveyances (mostly elevators, but also escalators and dumbwaiters) every year, which is required by law.
To fulfill state law, the city would have had to hand over inspections to the state Department of Labor and Industries if it didn't hire another inspector. The transition would have taken more than a year and been operated out of Olympia.
Councilmembers Nancy McLaughlin and Bob Apple wanted to hand control over to the state, but were voted down.
Minnick on Tea Party Express
In April, the national Tea Party Express endorsed Idaho Congressman Walt Minnick. He grudgingly accepted, citing his effort to build a broad base of support.
This week, according to the Idaho Reporter, Minnick rejected the Tea Party Express' support after the group's spokesman, Mark Williams, wrote a fictional letter from "Coloreds" to President Abraham Lincoln.
"We Coloreds have taken a vote and decided that we don't cotton to that whole emancipation thing," the letter read.
Minnick told the Reporter that he didn't reject the entire Tea Party movement, since he says he finds "the vast majority of their members to be cordial, polite and sincere."
But Minnick says he had to rebuff their support since "the Tea Party Express has apparently decided to stand by Mr. Williams and support him in his own contention that he did nothing wrong. I cannot agree with that course of action. … I have no choice but to decline your endorsement."
Prescription Drug Deaths Decline

The number of deaths involving prescription drugs last year in Spokane County dropped slightly from 2008, according to the latest annual report released by the Spokane County Medical Examiner's Office.
Still, a vast majority of fatal overdoses involved prescription drugs — 83 of 97 deaths, including suicides and accidental overdoses.
While most people who died had prescription drugs in their system, medical examiners determine which drug was the primary cause of death (even though it's often the interaction of various drugs that leads to death).
This year's report says 36 people unintentionally died from using prescription drugs, down from 61 in 2008. That means for the first time since 2005, street drugs were cited as accidentally killing more people — with a total of 41 — than prescribed drugs in the county.