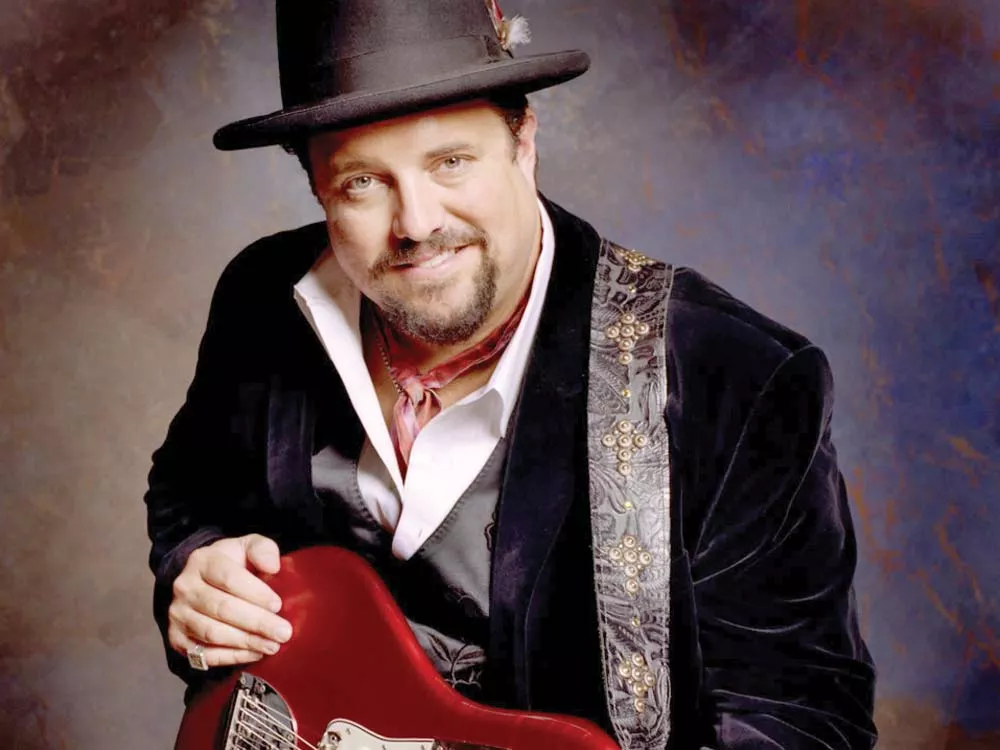 Raul Malo had his laptops stolen from his hotel room on his current tour, and he lost several vintage instruments to last year's floods in Nashville. So there's a certain irony in the fact that he'd titled his previous album Lucky One.
But the alt-country singer/songwriter and erstwhile frontman for the Mavericks — whose biggest hit, incidentally, was "All You Ever Do Is Bring Me Down" — is no pessimist. He's simply grateful that his latest album, Sinners & Saints, was completed before his equipment went missing.
"I don't see it as that bad, really," he says of the floods in particular, "because I think we're better people for it. When those things happen, there's a lesson somewhere in there to be learned. Not only myself but my whole family learned a lot — not just about each other but about life and how quickly it can change and how frail it is."
"Actually, it reaffirmed everything I was already kind of thinking anyway."
Malo points to the dominant themes of Sinners & Saints. On "Living for Today," he riffs on the attitudes we take toward the present. "Everything that we base our whole culture, our whole existence around is living for the moment," he says. "And I guess that's a simple enough concept, but I think that we really need to live for tomorrow. We don't really think of the consequences down the line."
Malo's appeal to plan for the future stands in contrast to the spontaneous, almost devil-may-care approach he took to songwriting on Sinners & Saints. He often sided with instinct and teased out a hook instead of sticking to a more clear-cut and conventional verse/chorus/ verse structure.
That in turn led to the extended, salsa-inflected swing of "San Antonio Baby" or the steady adult-contemporary drift of "Staying Here."
"It was really fun to have a blank canvas. I like getting into the space of writing songs just for the heck of it. You never know where the muse comes from or what'll happen," he says. "I had to let go of how I normally do stuff, but I enjoyed the process and I enjoyed getting to the core of a song."
"It was a truly honest place, for better or worse. Whether people like the record or not, it's about as honest a piece of work as I could muster up."

Raul Malo plays with Marshall McLean • Monday, April 4, at 7 pm • Kenworthy Performing Arts Center • 508 S. Main St. • Moscow, Idaho • $20 - $25 • Thursday, April 7, at 7 pm • Bing Crosby Theater • $20 • All-ages • ticketswest.com • (800) 325-SEAT