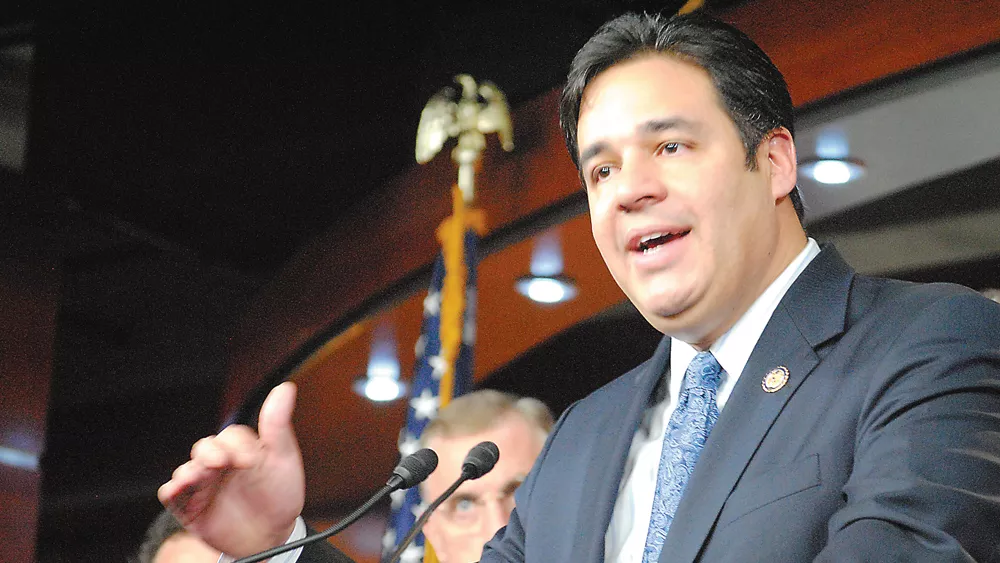 PROMISES FULFILLED
With one in three members of the SPOKANE TRIBE battling poverty, and one in four unemployed, the Obama Administration has designated the Spokane Tribe as a "Promise Zone," the White House announced Monday.
A designated Promise Zone has priority for federal grants or programs that can help high-poverty areas address unemployment, improve educational outcomes, increase affordable housing and reduce crime. The Tribe, says Spokane Tribal Chairwoman Carol Evans, outlined goals for the zone through a three-year community engagement process. The zone includes 180 acres near Chewelah and 145 in Airway Heights, in addition to the Spokane Indian Reservation.
Evans says the Promise Zone designation will help the Tribe partner with foundations and nonprofits.
"We are very excited to have heard this news, and we are looking forward to really improving things for our community," she says.
The Tribe is one of nine designated Promise Zones in the nation announced Monday.
An application from the city for neighborhoods in northeast Spokane was notably left off the list. But Andre Wicks, director of the Zone Project — a collaboration between Spokane Public Schools and the city to address issues in the area — says those efforts will continue. Though not designated a Promise Zone, the application from northeast Spokane was a finalist, which means that the U.S. Department of Housing and Urban Development will assist with the project.
This was the third and final round of designations from the Obama Administration in a program launched in January 2014.
"It is disappointing, I'm not gonna lie, because we worked super, super hard," Wicks says of not being designated a Promise Zone. "But we communicated from the beginning that our intent was to use the process to create a plan to get coordinated and aligned, and even if not designated, then continue to do the work with resources we have. My mindset is we're going to continue doing that." (WILSON CRISCIONE)
THE QUALITY OF MERCY
GOP Congressman Raul Labrador was optimistic about BIPARTISAN CRIMINAL JUSTICE REFORM during a conference at Concordia University School of Law earlier this week. Labrador, who represents western Idaho's 1st District, was the keynote speaker for the conference in Boise, which featured legal scholars, judges, federal public defenders and prosecutors and Idaho Department of Corrections employees.
Labrador is a co-sponsor of a sentencing reform bill in Congress aimed at granting judges more discretion in imposing mandatory minimum sentences and retroactively reducing some prison terms for nonviolent and first-time offenders, while ensuring that violent offenders don't get out early.
"We only have 5 percent of the world's population in the United States, and the U.S. is home to 25 percent of the world's prison population," Labrador said, according to the Spokesman-Review's coverage of the event. "We should not be proud of that."
Labrador told attendees House Speaker Paul Ryan has guaranteed that a criminal justice reform package would come up for a vote this year, though he didn't offer a specific timetable. The House Judiciary Committee has approved bills addressing care for mentally ill offenders, the expansion of the federal criminal code, also known as overcriminalization, and efforts to quell recidivism.
"I believe that we're going to see some of the greatest reforms in a generation," Labrador said. (MITCH RYALS)