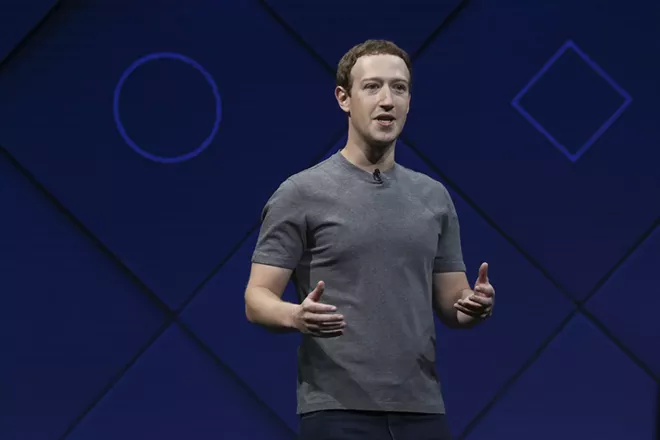 By SAPNA MAHESHWARI and ALEXANDRA STEVENSON
© 2017 New York Times News Service
Google and Facebook, the world's biggest sellers of online advertising, faced sharp criticism Friday for allowing advertisers to direct ads to users who searched for or expressed an interest in racist sentiments and hate speech.

In response to two separate news reports exposing the issues, both companies said they would change how their systems worked.
The criticism began Thursday after a report from ProPublica, a nonprofit news site, revealed that Facebook enabled advertisers to seek out self-described "Jew haters" and other anti-Semitic topics. The company responded by saying that it would restrict how advertisers targeted their audiences on the social network.
On Friday, an article from BuzzFeed reported how Google allowed the sale of ads tied to racist and bigoted keywords, and automatically suggested more offensive terms as part of that process. By midday, Google said it would work harder to halt offensive ads.
Facebook and Google have learned how to maximize their ability to connect any size of advertiser to highly tailored groups of people who use their services every day, collecting billions of dollars in the process.
But the potential misuse of those tools has become a national concern in the past year, particularly after Facebook disclosed last week that fake accounts based in Russia had purchased more than $100,000 worth of ads on divisive issues in the lead-up to the presidential election.
Facebook's self-service ad-buying platform allowed advertisers to direct ads to the news feeds of about 2,300 people who said they were interested in anti-Semitic subjects, according to the article by ProPublica. Facebook's algorithms automatically generated the categories from users' profiles.
Reporters from ProPublica tested Facebook advertising categories to see whether they could buy ads aimed at people who expressed interest in topics like "Jew hater," "How to burn jews," and "History of 'why jews ruin the world.'" The reporters paid $30 to promote ProPublica posts to the people affiliated with the anti-Semitic categories to ensure they were real options, according to the investigation.
Facebook said in a statement that users had entered the terms under the "employer" or "education" fields on their profiles. Doing so violated the company's policies, the company said, and led to their appearance on the ad-buying tool.
The company said it would remove targeting by such self-reported fields "until we have the right processes in place to help prevent this issue."