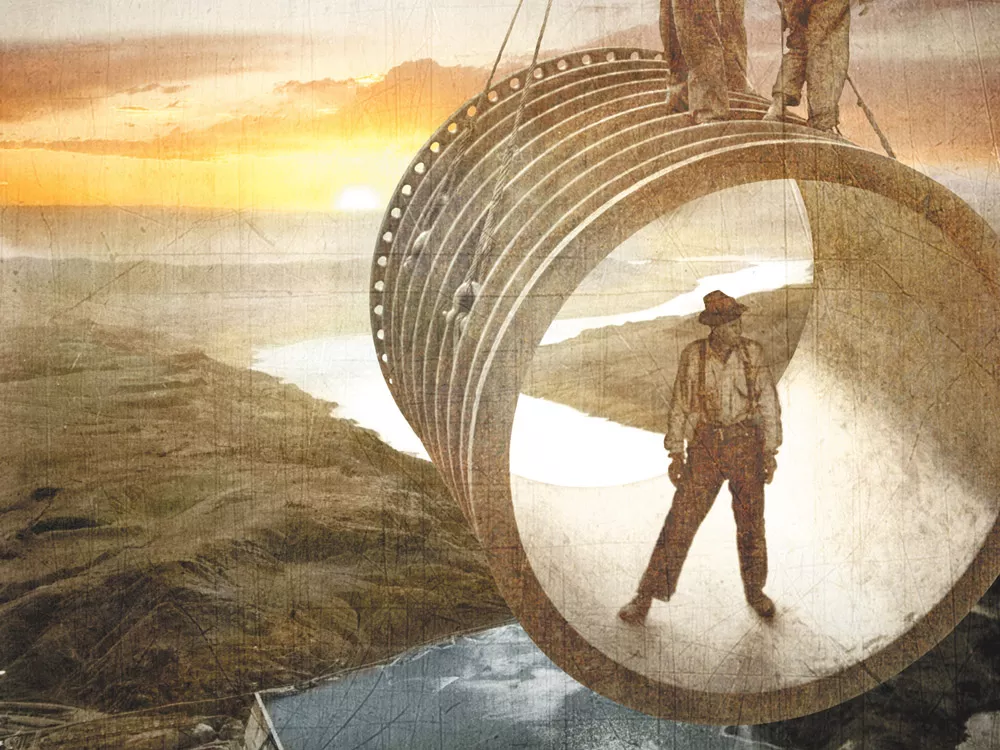 We don't often think of the Inland Northwest playing much of a role in our nation's history. Sure, Lewis and Clark traipsed pretty close to the area a couple hundred years ago, but other than that, this region doesn't receive much ink in the typical high school U.S. history book.
But we all too often forget about the Grand Coulee Dam, the concrete behemoth located less than 100 miles from Spokane that not only transformed the landscape of Central Washington but also served as a symbol of the country's we-can-do-it ascension out of the Great Depression.
Grand Coulee Dam, the soon-to-air documentary from PBS' award-winning American Experience series, details not just the genesis of the dam but also the cultural, social and political impact of what was, upon its construction, the largest concrete structure in the world. Directed by Stephen Ives, known for other PBS documentaries, including the acclaimed series The West, the film begins with the pipe dreams of Central Washingtonians looking to expand their then-desolate homeland into something more prosperous for farmers and continues through the construction and operation of what was once known as "The White Elephant."
Through interviews with historians, men who worked on the dam, and others, the film highlights Grand Coulee's achievements — mainly, employing thousands of down-on-their-luck men — but it also brings to the surface the ills that resulted from plugging up the mighty Columbia. Native American tribes saw their burial grounds turn from sacred land to the floor of Lake Roosevelt and their fishing resources depleted by the impeded salmon run. We also learn of Grand Coulee's human toll — 72 men were killed in accidents in the seven-plus years of construction.
But the Grand Coulee ultimately plays the hero when the U.S. dives into World War II and the dam is able to play a pivotal roll in providing electricity to airplane construction in Seattle and nuclear experimentation in Hanford.
Ives leaves few stones unturned and, for Washingtonians, this is a chance to see the reality — warts and all — behind what has essentially become a tourist attraction in the minds of many in this state.
Grand Coulee Dam airs on KSPS television on Tue, Apr. 3 at 7 pm.