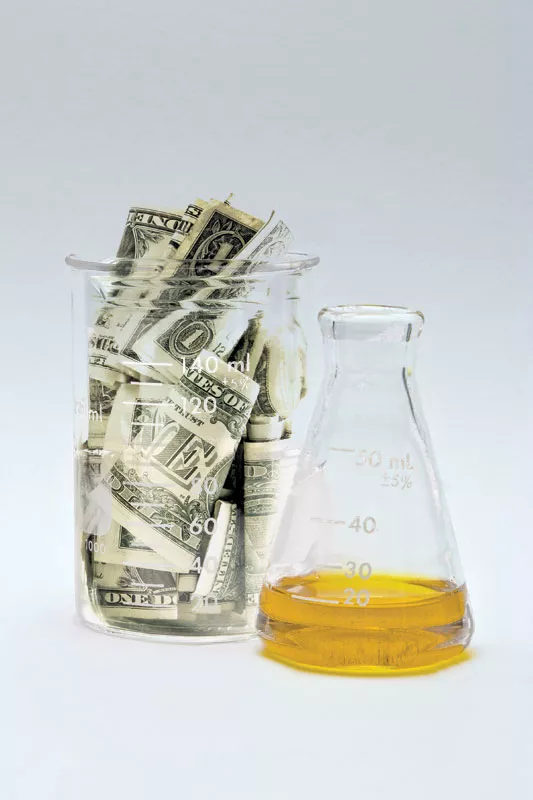 Raise your hand if you would like half-a-million dollars to finally build a prototype of your genius medical device — the one that's been nagging at you for years.
That's the offer that the Health Sciences and Services Authority of Spokane County is putting to enterprising local businesses that are already trying to develop commercially viable new health technologies or biomedical devices.
"We wanted to throw something out there to the community that would allow for some creativity," says HSSA board chair Nancy Isserlis.
The hope is that someday your little idea could help make the Inland Northwest a player in the world of biomedical research and development.
The grant money might help a "small, local company that needs a leg up, financially, to grow their business and employ more people, or it could be someone from outside the state," says Susan Ashe, acting executive director of the HSSA. "Perhaps the cost of business is attractive here, the climate, it's a beautiful area. You don't know what might attract them."
With an eye toward creating a biotechnology hub, in 2007 the state Legislature allowed .02 percent of the sales-tax income stream to be funneled to the Health Sciences and Services Authority to benefit Spokane County. By selling bonds based on that income, the organization was able to amass more than $10 million.
Now they are ready to spend it.
"We are looking to spend money in our community and do some good things, and hopefully create jobs. Because that is what our mission is," Isserlis says.
In addition to the grants for small businesses, which make up $4.5 million of the $10 million, another $4.5 million will be used for matching grants to attract prominent researchers to a local higher-education institution. This "human capital," in grant-speak, will arrive with formidable funding already in place, and will be expected to blend with existing businesses, spurring job growth.
In fact, all of the HSSA money requires applicants to have successfully received a grant from a big-time player, like the Gates Foundation or the National Institutes of Health, to show that the concept behind the research is potentially viable. "Our board prefers that these are savvy, sophisticated researchers who already have garnered grants," says Ashe.
The final $1 million is tagged for research that "advances Spokane as a national leader in health-delivery research," says Ashe — that is, projects aimed at finding creative ways to reduce the cost of health care, including reducing hospital and emergency room visits.
Ashe says the HSSA is particularly interested in projects that promote an interdisciplinary approach to health care, "so everybody works together and it is more efficient, time-saving, and cost-saving."
Life sciences are the fifth-largest employment sector in the state, according to the Washington Research Council, supporting nearly 91,000 jobs, with average annual incomes of more than $77,000, as compared to other private-sector jobs, which check in at $48,000 annually. In fact, says Ashe, over the last five years, the only industry in Washington that has grown has been the life science industry.
At last count, the state hosted 163 biopharma companies and 249 medical device companies. Attending the 2011 Governor's Life Sciences Summit and Annual Meeting, Ashe says, "I was pretty much wowed by what is going on in our state."
But she laments that much of the action is west of the Cascades. "It is challenging for us here, because we are pretty embryonic. We are not Boston, or New York or Seattle … We need to think about building our research university capacity, because wherever you have those thriving biotech corridors, there's always a research university associated with that."
But Ashe says there is reason to be optimistic: "In the world of research, $10 million isn't a lot of money, but it is here."
To learn more, check out hssaspokane.org.