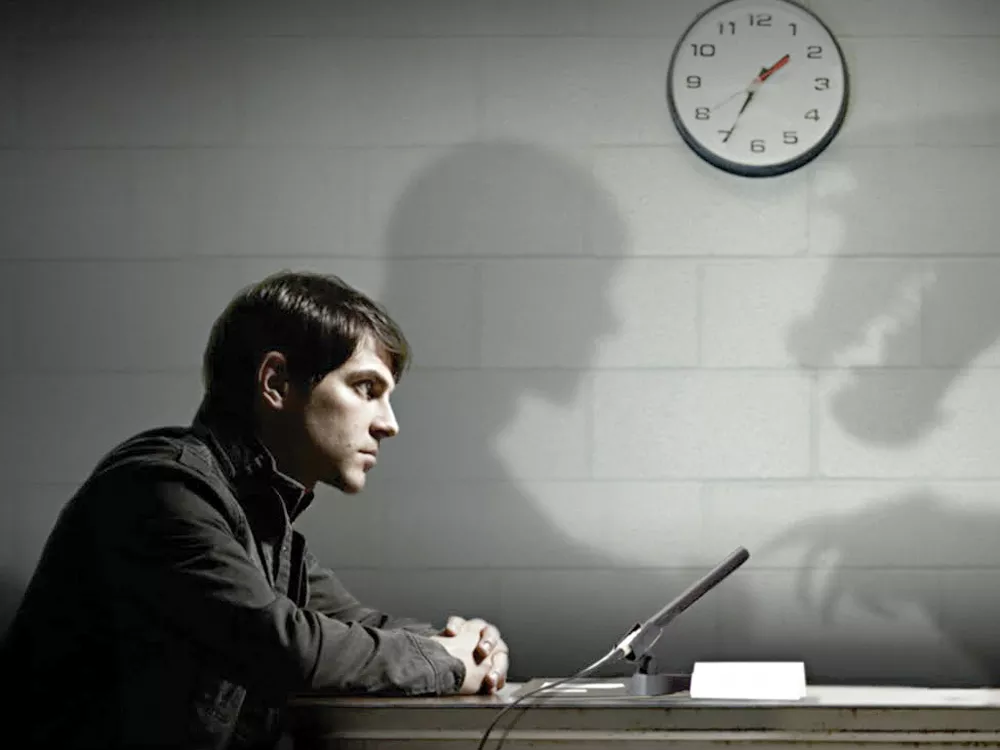 When a co-ed in a red hoodie goes out for a jog and disappears, all that remains for police to find are a pile of dismembered body parts and an iPod Nano endlessly looping the Eurythmics' "Sweet Dreams."
Grimm takes famous German fairytales and gives them a Buffy the Vampire Slayer spin, as if the brothers Grimm were not dowdy moralists but ass-kicking 19th-century monster slayers, part of a bloodline burdened with the task of keeping the fairytale world from encroaching on our own.
Nick Burkhardt, a Portland police detective, is the latest in that line. He's surprised one day when a pretty face contorts into a demonic one. He's more surprised when he realizes that his aunt has been driving around the country in an Airstream trailer killing said demons. She has cancer, and her powers have begun to transfer to him.
The girl with the hoodie, in case you hadn't figured it out, is a latter-day Red Riding Hood. The big bad wolves, though, don't like to be called "big bad wolves." They prefer blutbat — German for "bloodbath." The evil blutbat here is a creepy little postman.
But Grimm is not all good vs. evil. There are some among the blutbaden (the plural form, translating ridiculously as "bloodbaths") who don't want to eat little girls anymore. Eddie Monroe, for example, is a blutbat who calms his bloodlust with Pilates. He also becomes something of a partner, or at least an informant, giving Burkhardt an eyeball on the inside of the fairytale beast world.
Likewise, the fairytale monsters consider the Grimms first-order genocidists. History is written by the victors, though, and the Grimms have been the ones printing the books.
The second episode was better than the pilot, with a young couple breaking into the home of wealthy philanthropists who also happen to be able to transform into bear-like creatures. It's a sexy Goldilocks update. The pair drinks and eats their way through the house, then tests out various beds (too hard, too soft, just right) to hook up in.
Fairy tales are supposed to be fun, they're supposed to illuminate the real world they spawn from, and (in German folklore, anyhow) they're supposed to be violent. As long as Grimm stays morally ambiguous, gory and a little silly, it'll be a watchable, if not brilliant, update of the tradition.
(Fridays, 9 pm, NBC)
TIVO-WORTHY
The Heart, She Holler
Adult Swim has taken so many big risks in programming absurd, high-concept television that absurd, high-concept shows are no longer a risk. Bravo to them for that. Their latest is melodrama with rednecks, or, poetically, "a soap opera about folk who ain't never used soap or seen an opera." (Mondays, 12:30 am, Adult Swim)
The Witch Doctor Will See You Now
God, what things cultural arrogance hath wrought! Slavery, imperialism, Rocky IV. That's a hell of a list to live up to, but thankfully Piers Gibbon — he of "Eating with Cannibals" and "Headshrinkers of the Amazon" (which gets an encore this Thursday) — is stout of heart and aghast of expression. In his new series, which is sure to run during non-peak hours in perpetuity, Gibbon traverses the globe drinking field-mouse wine and hallucinating the demons away. (This Thursday, 10 pm, NatGeo)
All-American Muslim
In much the same way it did with Freaky Eaters and Extreme Couponing, TLC is drawing back the curtain on a misunderstood segment of America — Muslim-Americans. Not joking. (Sundays, 10 pm, TLC)