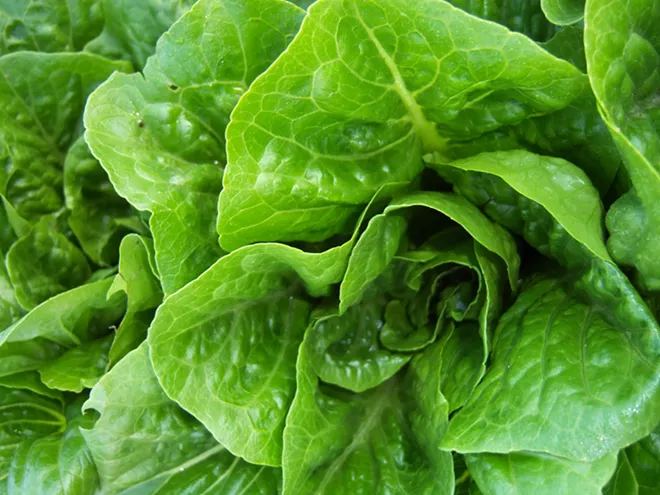 By JAN HOFFMAN
© 2018 New York Times News Service
Attention Caesar salad fans: You may now safely rekindle your romance with romaine. Federal health officials have concluded that the tainted lettuce that sickened 172 people across 32 states, and killed one, is no longer available for sale.
Both the Food and Drug Administration and Centers for Disease Control and Prevention announced this week that the danger had passed.
This spring FDA investigators traced the virulent strain of E. coli found in romaine to the growing region of Yuma, Arizona. But the last romaine lettuce was harvested there on April 16 and the shelf life for lettuce is about three weeks. According to the CDC, the onset of the last reported illness was on May 2.
Federal investigators are still looking for the precise source of the virulent strain. Dr. Stephen Ostroff, the FDA's deputy commissioner for foods and veterinary medicine, said researchers were looking for patterns — in water supply, harvesting equipment, even shared work crews. "There are a lot of ways this could have happened," he said. "The easy answers don't explain this. We have to look at something potentially different."
During the outbreak, researchers for the FDA and the CDC warned consumers, including institutional purchasers like schools and restaurants, not to buy romaine unless they were certain that it did not come from Yuma — a near impossibility, because individual bags of lettuce are almost never readily sourced and tracked.
The agencies' epidemiological experts, relying on state health workers as well, extensively interviewed patients and tried to follow the fading trail of the supply chain. But critics noted that food safety monitoring laws, authorized by Congress in 2010, have still to be fully put in place, hampering the efforts of researchers to swiftly find and recall fresh produce.
Though the romaine scare has passed, Caesar salad fans should take note: some eggs, a common ingredient in the signature dressing recipes, were under scrutiny in March and April for a salmonella outbreak, which sickened 35 people in nine states.
FDA investigators found the source at Rose Acre Farms' Hyde County farm, in North Carolina, which recalled its product. Recalled eggs have plant numbers of P-1065 and P-1359D on egg cartons, and should be discarded, the FDA said.