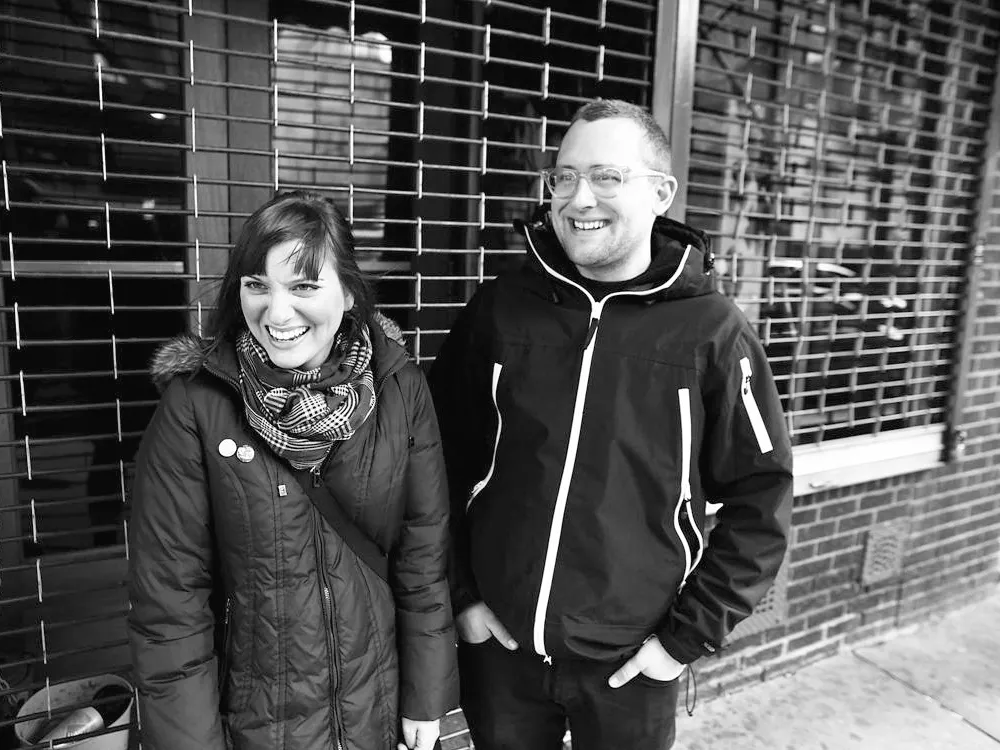 There is an unnamed force out there that seems as though it desperately wants Slingshot Dakota to stop making music.
According to keyboardist and vocalist Carly Comando, that force moved the band's members apart, tanked a car, destroyed some of their equipment, and even took a few friends from them forever. "It really made us feel like not doing anything," says the songwriter.
But somehow that wasn't enough to stop the Bethlehem, Pa., indie-pop two-piece. Comando and drummer Tom Patterson spent a long, difficult five years between records only practicing on the weekends for two hours at a time.
"Life got in the way," she says.
Slingshot Dakota became a keyboard-and-drums duo in 2006 after lineup changes saw the departure of two founding members. It forced Comando to get creative with what little she had and pushed the new stripped-down lineup into overdrive.
Their newest record, Dark Hearts, came out just last year. Deeper than its predecessor, it moves in a more confident way and has a clarity that lends much to the group's simple but effective lineup. The album crashes and hums with immediacy and stunningly captures a raw live energy — especially considering it was a much longer, more laborious recording process.
"When we first became a two-piece," Comando admits, "we wanted to prove to everyone we could do it, so we kind of rushed the recording process a bit."
"We had all of these crazy, traumatic experiences," she says. "[They] inspired us to write the new album."
Even terrible losses couldn't kill Slingshot Dakota's immeasurable energy. You can hear it on record, but even more in a live setting. Given a room to fill, Comando and Patterson can buzz and clang until it hurts — and usually with smiles on their faces.
"We sit on a bus constantly, so when we get to play our instruments it's the happiest we are the whole day," Comando says, and it shows. Slingshot Dakota is a band devoted to having a good time with its audience.
"I really hope everyone brings a Nintendo DS because Tom and I will have ours. It will be like a big party."
Slingshot Dakota with Duck Little Brother Duck, the Whoopass Girls, Died Laughing and Bad Hex • Mon, May 6, at 6 pm • Boots Bakery & Lounge • 24 W. Main Ave. • $5 • All-ages • 703-7223