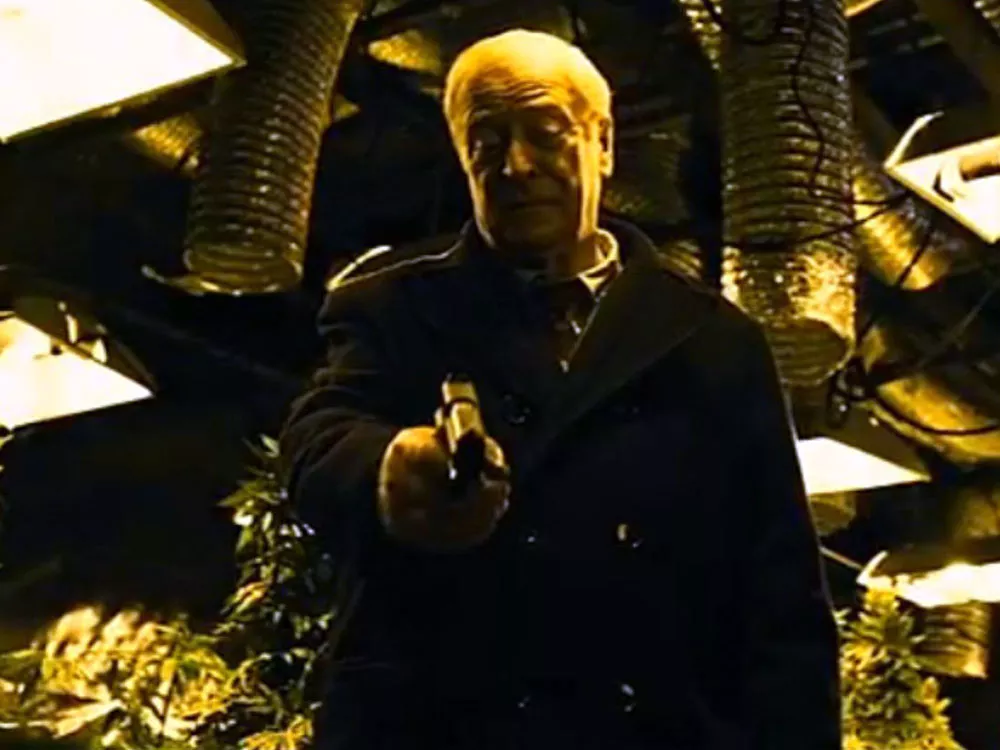 Michael Caine's Harry Brown was a Marine, once upon a time. Now he's just a nice old bloke who lives in a terrible London council estate — we'd call it a project — where open drug-dealing, blatant intimidation and violence by hoodie-wearing teens approaches a Clockwork Orange level. Harry's been coping with it by ignoring it the best he can, but when he loses his wife and his best friend within days of each other — one to illness, the other to an attack by the kids — his old Marine ways are the only psychological support he's got left. It's suddenly oh-so easy to pick up a gun again, revert to his military training and cook up a scheme to take back his home.
Michael Caine as Dirty Harry?
Well, not quite. What starts out as a poignantly observed portrait of the bitter loneliness of old age — director Daniel Barber has a keen eye for making the isolation sneak up on you and sting — turns into one of the most grounded depictions of conflicted vigilantism that cinema has seen. The violence is shocking and comes in unexpected bursts, yet it's somehow less unsettling than the helplessness of the police.
We're used to seeing bad guys do dreadful things on film, and we're just as accustomed to seeing the likes of Harry not worry about making a mess of the bad guys in response. What's stunning here is how realistically the cops' hands are tied by the niceties of the law.
Emily Mortimer is very fine as a detective who crosses Harry's path, particularly in her frustration at being unable to do more to help him. And then there's the open hostility and arrogance of the criminals, who are fully aware of what they can get away with and aren't in the least bit threatened — at least at first — by this crazy old man who says he's out to get them.
It may all be exaggerated for effect, but Harry Brown nevertheless feels all too authentic. (Rated R)