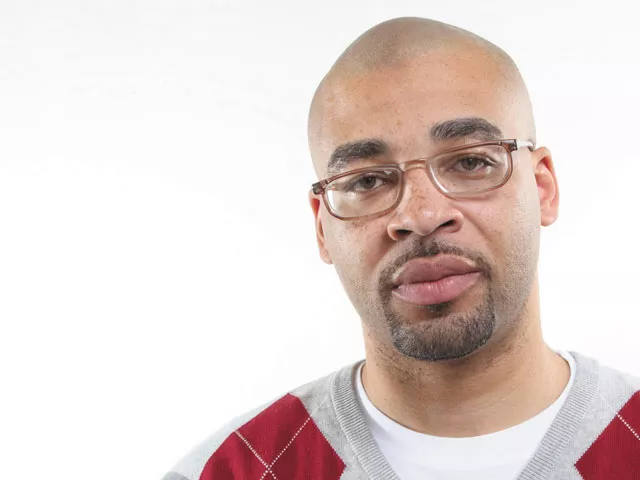 "Coming from Portland has been a blessing," says Cool Nutz. The tireless emcee, radio host, philanthropist and entrepreneur is calling from a hotel room in Colorado Springs where he has just played a sold-out show.
"I grew up in Northeast Portland, and making music [there] for so long has opened my eyes — it's taught me that I need to make music that's digestible for hip-hop fans and for everyone who likes quality in this city," he says. "We have an abundance of rap talent and people doing all forms of music. It's great."
Cool Nutz (real name: Terrance Scott) has been dropping cold cuts like 1997's deafening "Portland Type Shit" for years, but one needs to look no further than his 2007 album King Cool Nutz for evidence of Scott's vitality. On "Frontline," he boasts, "I spit real shit, authentic with no flaws / the best emcees: Jay-Z, Nutz and Nas." It's hardcore Portland rap, a seamless marriage of clever wordplay and visceral strength.
"I feel that my music encompasses the independent West Coast feel of E-40, the class and maturity of Jay-Z, the consciousness of Talib Kweli, and the hardcore hip-hop of [someone like] Xzibit," Cool Nutz says. "I have worked hard to remain relevant and progress as the years go on, and I'm blessed to have come so far. I feel that the growth in my music has been incredible in recent years."
While he still represents his independent Portland label Jus Family Records, Nutz was recently signed to California outfit Suburban Noize, home of Cypress Hill and Swollen Members. He is working on several 2010 projects and will be performing at this year's South By Southwest festival alongside Mistah FAB, Killer Mike and the Pack.
He has more than 500 live performances under his belt, as well as five independently released solo albums and countless guest appearances. He's collaborated with artists such as Spice 1, BG, Baby Bash, Luni Coleone, Portland's Lifesavas crew and the late Mac Dre. Cool Nutz truly puts it down for the Northwest like no one else ever has.
"It feels good to go into the Experience Music Project [in Seattle] and see my CD in a cabinet next to Sir Mix-A-Lot [in reference to Northwest hip-hop]," the rapper says. "I can look back at everything I have done and say that I've done my best to leave my footprint in the sand."
Cool Nutz plays at the Blvd with Swollen Members, Potluck, Gun of the Sun, Kagah and Rod Mac on Sunday, March 7, at 7 pm. Tickets: $12; $15, door. Call: 455-7826.