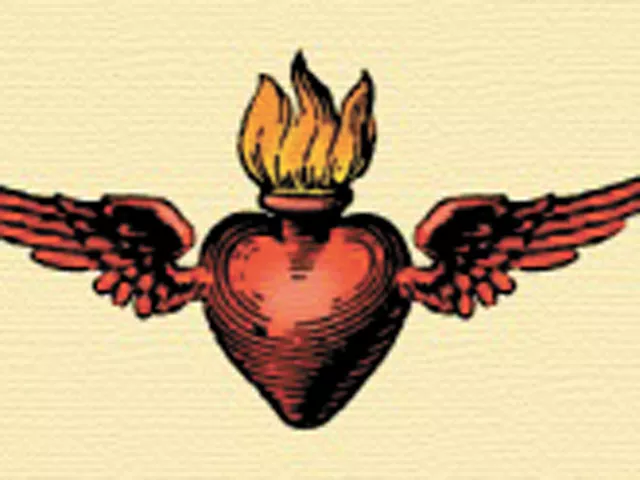 In the past half-century, only about 180 American women have become board-certiied heart surgeons. And just like the men, sometimes they lose patients. In Kathy's Magliato's "Memoir of a Female Heart Surgeon," women of all ages die — bleeding out on the table, stricken by trauma, born with cardiac deformities.
In the opening pages, she goes from cracking open a woman's chest ("like breaking a wishbone, we pulled her sternum apart") to delicately massaging a still-beating heart.
We hear about how she performs complicated surgeries; how she fends off sexist doctors; how she goes on frantic helicopter rides to harvest hearts from accident victims; and what it's like to watch a pathologist in the morgue rip open the heart that she'd sewn up hours before.
Occasionally, Magliato gets too cutesy or sentimental. But she draws good analogies: In anatomy lab, she says, teasing out the seven branches of the facial nerve "is like trying to dissect a spider's web embedded in Play-Doh." Anyone practicing to perform bypass surgery should take "some cooked angel hair pasta (overcooked, not al dente) and sew the ends together with a thread the size of a human hair."
As for balancing careers and parenting with her liver-surgeon husband, a couple of questions tell it all: "Who's going to take Gabriel to his 6:00 p.m. Mommy/Daddy and Me class at Saint Matthew's parish?" Magliato asks. "Who's going to complete the bile duct anastomosis on that liver transplant patient?" Magliato includes advice for working moms, though after med school, heart transplants, an MBA, marriage, two pregnancies and the nanny in Paciic Palisades, it's a bit much to arrive at the perfectly nutritious and zero-environmentalimpact school lunches that this Power Mommy packs for her sons.
Still, Magliato can be blunt and self-deprecating, and she's on a campaign to reduce heart disease, imploring women to "know their numbers" and realize that fatigue, not chest pain, is the chief symptom of impending heart attack for them.
Death surrounds us, but life persists. With that same kind of stubbornness, Kathy Magliato tries to keep hearts beating. In her memoir, she succeeds.