From her earliest days as a television news reporter, Mary Cronk Farrell has always looked for the stories that will change her life. Stories of compassion, of courage. Stories that make her cry and make her heart ache.
One day in 2007, she found a story in her email inbox that would change her life forever. In an message from her cousin that had sat unread for months, the local young adult author found a story of female nurses who had survived prison camps in the South Pacific during World War II. Her cousin had written a paper about them.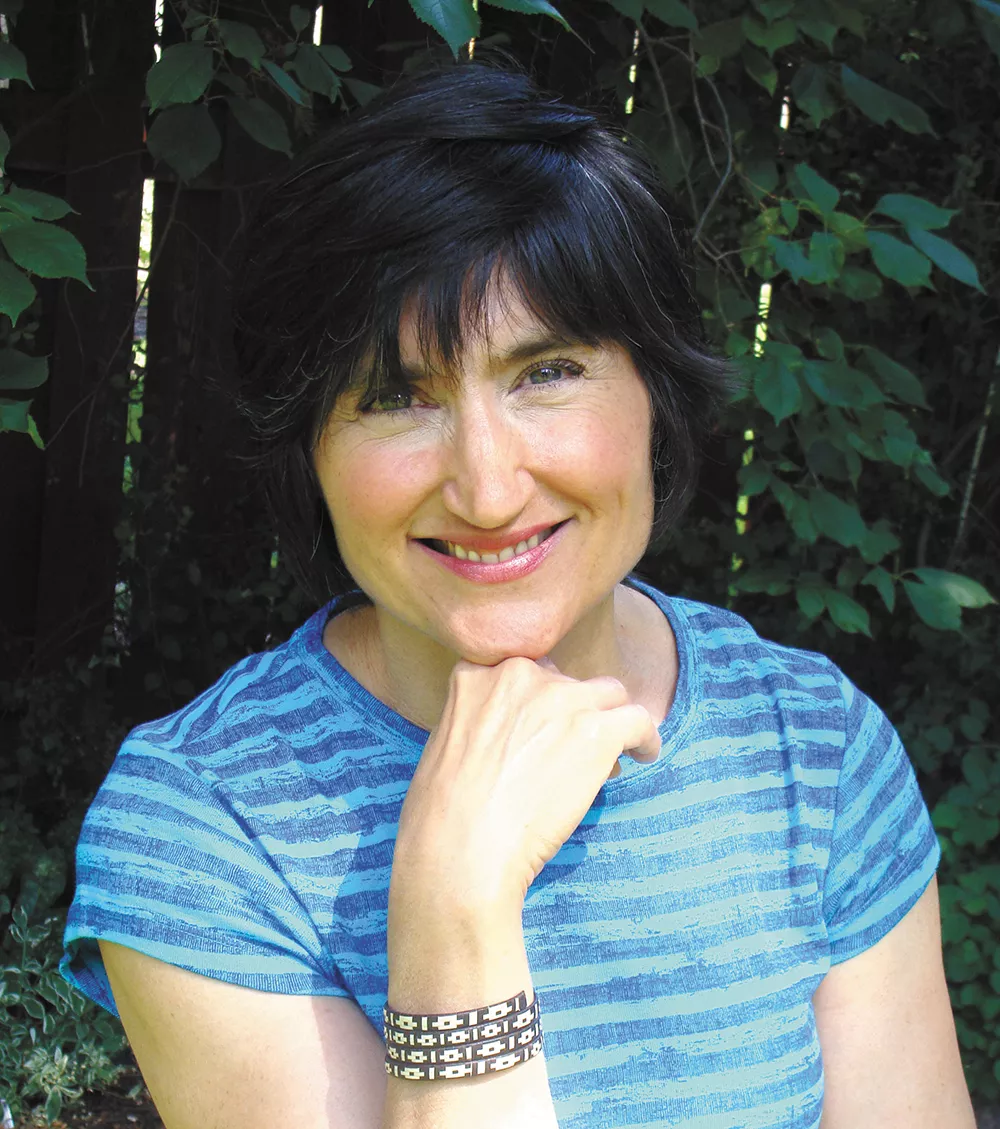 "I just was astounded," she says. "And I think right away — my interest in history and my news nose — I was like, 'Wow, I can't believe this is true, and that everyone doesn't know about it.'
"I had only heard horror stories of men in POW camps and how awful that was. And I was like, 'How did they do it?'"
Farrell immediately put aside the novel she had been working on and started looking into the references in her cousin's paper — which became the basis for her just-released book Pure Grit: How American World War II Nurses Survived Battle and Prison Camp in the Pacific. She found that two books had been written about the nurses, but nothing that was written for a young audience. She contacted those books' authors and found that relatives of two of the nurses referenced were living in the Seattle area. And she discovered the last living nurse — then in her late 90s and still living in her home in New Jersey. Farrell mailed her letters and traveled to interview her before she died last year.
As she entrenched herself in research, Farrell heard story after story that horrified her — tales of bombings and mass carnage, of violence and steadfast courage. She found out that even as bombs were falling around them and bullets were flying past, these World War II nurses never wavered from their compassion. Farrell was floored by a photo she found in her research of a young Japanese soldier receiving care from American nurses.
"They were in the middle of combat. ... They didn't have guns and they were nursing the enemy," she says. "I'm not saying they loved it. They didn't. They did not. It was hard for them — but they did it because that's who they were.
"They have this great strength, and that is combined with compassion. I think that's rare that you find an individual who is truly strong and courageous and is also very compassionate."
Farrell says that even from her earliest days as an intern at local TV stations, she's been drawn to real-life stories of people showing courage in the face of adversity. Again with these World War II nurses, she felt that pull — that despite how painful it was to hear their stories of loss and pain and terror, it was her duty to tell them.
"There were times like that when I just thought, 'What in the hell am I putting myself through this for?'" she says, tearing up a little. "I'm feeling all this anguish and pain and I'm crying, and it's making me depressed about humanity. I guess it was just that I was so inspired by these women, and I believed that their courage should be known."
She remembered a quote from one of her favorite young adult authors, Libba Bray: "Don't be afraid to go to the dark places or toward what scares you as a writer. Put a little blood on the page — a book should cost you something to write."
The more she got to know these women who had given so much for their country, the more Farrell could feel herself becoming more confident. From beyond the grave, these nurses were healing her.
"These women, they didn't say, 'OK, send me off to battle. I want to give three of the best years of my life to my country and practically starve to death, and never be able to have kids afterwards because my body was so ruined,'" she says. "None of them asked for that. They weren't born, like, these courageous heroes. They forged that courage in the darkest moments of their captivity, and what that has shown me is that I have that capacity." ♦
Mary Cronk Farrell reads from Pure Grit: How American World War II Nurses Survived Battle and Prison Camp in the Pacific • Sat, March 8, at 2 pm • Auntie's Bookstore • 402 W. Main • Free • auntiesbooks.com • 838-0206