Last week, Amazon announced plans to open an office in Bellevue. GeekWire reported that "chatter among the real estate scene has it that the new Bellevue office is not a one-off, and Amazon is looking for even more office space in downtown Bellevue and surrounding areas. Amazon's vice president of Global Real Estate and Facilities, John Schoettler, did not confirm the rumors, but he told GeekWire that Amazon has no plans to slow its growth."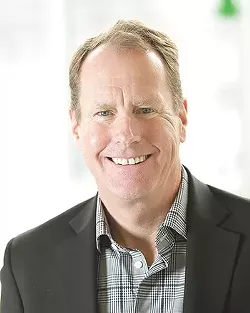 Mike Allen, a former member of Spokane City Council, responded on social media: "Seattle, San Francisco, Portland. All high cost of living, terrible travel times, with employers looking to expand. Spokane needs a strategy to get some of them to open offices here in Spokane. We are simply being left behind by being inactive... "
Linden Rhoads, former vice provost of the UW Center for Commercialization and a veteran executive in the Seattle high-tech community, recently posted on social media: "I have friends who grew up in Seattle and have recently finally had to surrender and move. They just can't afford to live in Seattle and be music instructors, physical therapists, restaurant hostesses or biotech lab managers — even if they are single and willing to share housing."
These observations have been validated by my own recent experience. Over the past two weeks, two successful financial executives flew separately to Spokane; one a general partner of a prominent venture capital firm, the other the head of investment banking for a bank. Both visited Spokane seeking real estate. These individuals reached out to me to learn more about the vitality of our community. Their interest in the Spokane region was fueled primarily by the perceived quality of life and affordable real estate. Additionally, two of the presenting companies at the April meeting of the Spokane Angel Alliance, which I manage, were based outside of Spokane, yet stated their intent to establish a presence here.
All this prompted me to contemplate how the Spokane region can harness the growing dissatisfaction with urban tech hubs and the increasing interest in our quality of life. So I reached out to Andy Reinland, CFO of Seattle-based F5 Networks, a publicly held company that develops, markets and sells networking applications. F5 has had a presence in Liberty Lake since 1999.
Why did F5 open an office in the Spokane region? "We opened shortly after Alcatel purchased Spokane-based Packet Engines. The acquisition freed up a number of phenomenal hardware engineers we wanted to hire."
What type of people does F5 have here? "Hardware engineers, project managers, manufacturing managers, technical support and administrative staff. We currently have almost 250 people between two facilities in Liberty Lake. Just last year, we opened a new 28,000-square-foot support center, our largest in North America. These employees are the first line of contact between F5 and our customers — a vitally important role that requires a significant amount of technological expertise."
What more could our region do to attract more F5s? "Once people get to Spokane, they fall in love with the high quality of life. But the region needs a way to get people there, and to keep them there. One way to do that is through investment in computer science and engineering programs at surrounding universities — WSU, Gonzaga, University of Idaho, Eastern Washington University and Whitworth. This will create a local pipeline of talent tied to the area. Second, you need a business-friendly environment that fosters a startup community. This will both enable the growth of homegrown companies and attract larger companies through acquisition, and because of the talent pool. And finally, Spokane can do more to promote itself to the rest of the country as a thriving, affordable city with great schools and a high quality of life."
What are F5's primary obstacles when it comes to recruiting? "The number one recruiting and retention challenge we have is the fierce competition for talent in markets like Seattle and the Bay Area. This makes operations in a place like Spokane so attractive — we have access to a strong, stable workforce. This can be a big selling point to bring more companies to the area, but you first need to develop and expand the talent base."
Based on F5's experience, it appears that there is a credible basis for recruiting labor and real estate-constrained tech companies to the Spokane region. And I agree with Mike Allen — we need to be proactive. Yet we need a plan.
If I were tasked with developing a strategy to recruit companies, the key components would include having a passionate team dedicated solely to recruiting, a tightly defined set of criteria for the types of companies to be solicited, a compelling marketing pitch and a focused sales process. The question is, who will step up to lead this effort? ♦
Tom Simpson is an entrepreneur, angel investor and advisor to startups and other businesses in the Spokane region. You can reach him at tsimpson@inlander.com.