Sitting Spokane County Commissioner Todd Mielke likely expects to become our next Spokane County Chief Executive. I would vote no. First, the hiring process has been tainted; second, Mielke's curriculum vitae lacks comparable public-sector executive experience; and third, the politics that would follow such a selection are quite troubling.
About the hiring process: Late last summer at Hangman Valley Golf Course, I ran into current County Executive Marshall Farnell. After the pleasantries, he told me that he was retiring. "When?" I asked. "This month," he answered.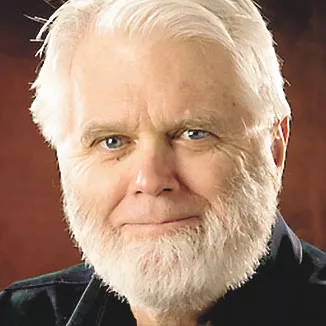 I have known Farnell since his EWU days in the early '70s. A short time after graduating, he took a job in the county budget office, where he worked his way up, eventually to the position he now holds. I congratulated him on his long career. We reminisced for a few more minutes and that was that.
But Farnell didn't retire in 2014. His "official" retirement was announced in January, and he may not leave until his successor is hired. He certainly was definitive about it last summer, which leads to the conclusion that the commissioners must have asked him for a favor. They obviously didn't want to post the job last year. But why?
Last fall I began asking around: What's going on? Todd Mielke's name kept coming up. The word was that Mielke wanted Farnell's job, but he knew he didn't have the required qualifications — neither the academic credentials nor the requisite public-sector executive experience. (Yes, he has been an elected official, but the executive position is a very different job.)
To address the credential problem, Mielke had enrolled in the University of Washington's Executive MBA program. As a lifelong educator, permit me a brief word about these quickie "executive" graduate programs — they are not rigorous, certainly not when compared to the traditional graduate MPA (Master's in Public Administration) and MBA (Master's in Business Administration) programs. Not even close. My sister-in-law completed a Harvard Kennedy School "Executive" MPA and found it useful. She gained some insights, made contacts, studied under some nationally known professors and wrestled with theory — but my sister-in-law had been a public sector executive (assistant city manager of Cambridge, Massachusetts) for more than 15 years. She brought a wealth of public sector executive experience into the program.
All Mielke sought was a credential — a way to check that box on the application — and he needed the best part of a year to get it. That's the scenario, which likely answers the questions about what's been going on since last summer.
At first I rejected these rumors, not because I believed that the commissioners were above such shenanigans (recall Mielke's racetrack boondoggle in Airway Heights and the urban growth boundary sell-out), but I just couldn't believe they would be so transparent.
If hired, the dynamic between CEO Mielke and Commissioner Al French will be problematic. To begin with, in Farnell we have had a neutral public servant and leader. Mielke has been a politician his whole adult life, including time in Olympia as both legislator and lobbyist. With this hire, we would be politicizing what has been an apolitical office. Additionally, as an at-will employee, Mielke would owe his job to French and the votes he has lined up behind him. In that calculus, if French wants something, he's going to get it. It's also worth mentioning that French and Mielke have not always gotten along so well — not exactly a fresh start for Spokane County.
Now, about Mielke's likely successor: Multiple sources tell me that French wants former Spokane City Councilwoman Nancy McLaughlin on the board of commissioners as soon as Mielke is hired. If it's true that French wants McLaughlin, it's for one reason: to play the same role at the county that she played on the city council, which was doing pretty much whatever French wanted her to do.
This deal would give French more control than ever over Spokane County.
The rumor picture now complete, concerned citizens waited to see what was actually was going down. Maybe the reports were wrong? Maybe Mielke wouldn't apply after all?
Turns out that what I had regarded to be so transparent as to not be practical was the plan from the beginning. His UW program nearly completed, on cue Mielke applied for Farnell's job and, to no one's surprise, was named the top finalist despite the fact that the other finalist beats him badly when it comes to both experience and education.
What to do? The commissioners should either hire the well-qualified candidate from Utah or declare a failed search and start over. Oh, and French might want to answer the whispers and either disavow or confirm reports regarding his plans for McLaughlin.
This problematic episode didn't just happen; shenanigans like this are built into our antiquated system of county government, a system that encourages and tolerates what was best described by one old Tammany Hall politician when he remarked, "What's the Constitution among friends?" ♦