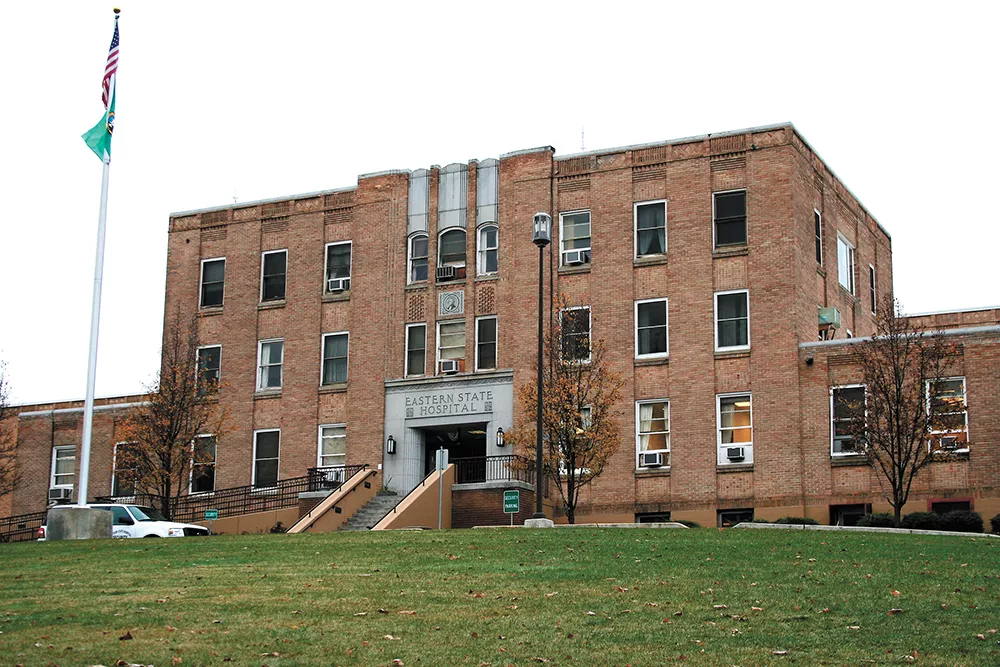 Washington state's two psychiatric hospitals have been the subject of scrutiny for years. Staff shortages and turnover, a lack of funding, patient assaults on staff and other patients and concerns over quality of care are just some of the issues.
An evaluation by Washington State Department of Corrections officials in 2016 found that one of the most significant struggles is hospital staffs' efforts to balance patient care with safety for staff, other patients and the public. Over the years, several high-profile events have called into question the hospitals' ability to allow safety and treatment to coexist.
In 2009, Phillip Paul escaped from Eastern State Hospital during a field trip to the Spokane County Interstate Fair. Paul was committed to ESH in 1987 after being found not guilty by reason of insanity of strangling and cutting the throat of a 78-year-old woman. Paul also escaped from ESH in 1990.
In 2012, a patient at ESH, Amber Roberts, told hospital staff that she'd strangled another patient, Duane Charley, with a belt. Washington state later settled a lawsuit with Charley's family for $500,000.
In 2015, a federal judge ruled that Washington's state hospitals regularly violated the constitutional rights of people charged with crimes, who were waiting as long as 100 or more days in jail for competency evaluations. The judge has set deadlines for the state to reduce the wait time in jail. Although the state has made progress, it's paid more than $12 million in fines for missed deadlines.
In 2016, Anthony Garver, the subject of our cover story this week, and another man, Mark Alexander Adams, escaped from a first-floor window at Western State Hospital. Officials originally said that escapes were rare, and cited just two instances in the previous seven years. But a 2016 Associated Press investigation identified 185 incidents where patients escaped or walked away from the facility since 2013.
The escapes in 2016 intensified criticism of the hospital's security and patient care. Already in danger of losing federal Medicare and Medicaid funding, the state then signed an agreement with federal regulators in June 2016 to make the facility safer and reduce patient escapes.
Since the escape, the state has established a committee to monitor the hospitals' staff, financing and safety, as well as a behavioral-health fund to support improvements to its state hospitals.
The Department of Social and Health Services, which oversees both state hospitals, has hired more employees, as well as a new chief security and safety officer, says spokeswoman Kelly Stowe.
"He has made adjustments and changes," Stowe says referring to the new head of security, Sean Murphy. "There hasn't been another event at Western State Hospital."
In 2017, however, a patient with a violent history escaped from Eastern State Hospital. The man was arrested a short time later at the Intermodal bus station in Spokane.