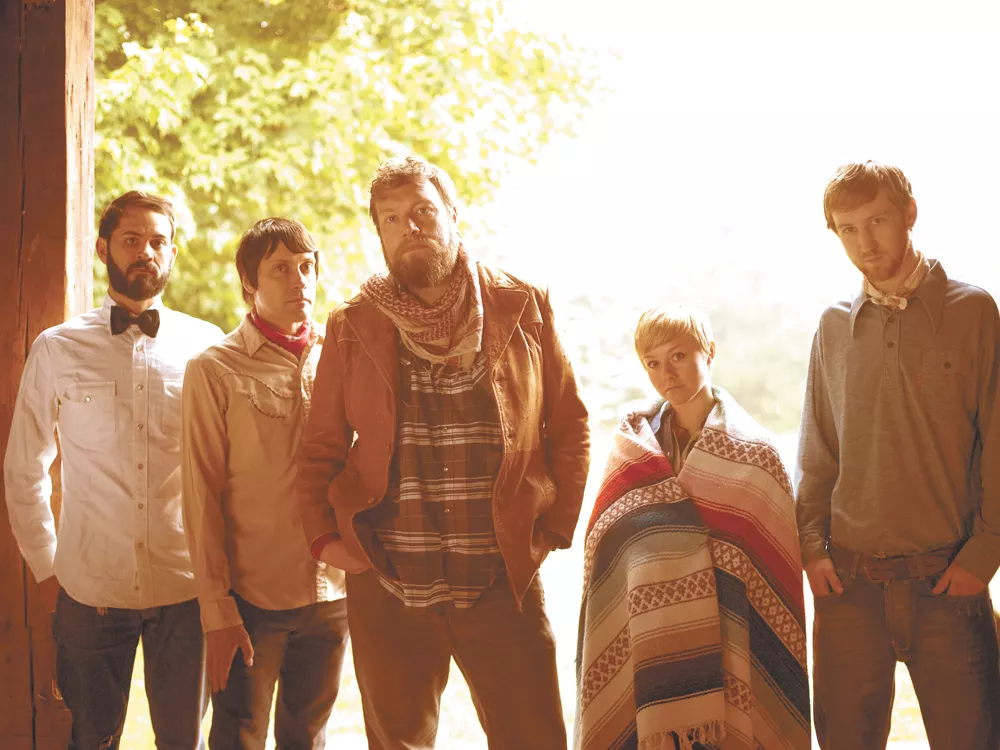 "Man I hate this town. So I'm looking for the only way out. And the life I wanted years ago is maybe not the life I should have found. "
When these lyrics — from the song "Speed of Sound," by Minneapolis band Communist Daughter — debuted nationally on an episode of the ABC drama Grey's Anatomy, lead singer Johnny Solomon was living them out at Hazelden Addiction Treatment Center, rather than enjoying the band's success.
Solomon is reminded of his stint in Hazelden every time Communist Daughter plays not only that song, but also the ones he wrote during his time there. Those songs were released on the Lions & Lambs EP and, despite originating during addiction treatment, have flashes of brash hopefulness.
The first track, "Ghosts," announces itself with a psych-rock sound — one that stays beneath harmonized vocals and acoustic interludes until it takes over the song part way through. According to Solomon, the song — which is about not recognizing the guy in the mirror — is a definite break from The Shins-type sound the band is normally known for.
"I was playing the guitar quietly in my room in the middle of winter with tons of snow and it was negative-20 degrees," says Solomon during a recent phone interview. "I felt the need to break out of that acoustic folk-y rock thing and wake [the band] up again."
The EP reintroduced Communist Daughter to the Twin Cities' music scene. But even that success was bittersweet for the now sober Solomon.
"It's great to have people paying attention but that was the struggle with the EP," says Solomon. "What everyone was picking up on was the dark stuff and I was trying to put that behind me."
Communist Daughter — which takes its name from a Neutral Milk Hotel song — is, however, much more than just a reflection of Solomon's darker days. Songs typically feature whimsical hand-claps, whistling, banjo and the beautiful harmonies of Solomon's wife and band mate, Molly. More often than not, the band's music can capture the light-hearted and jovial personality of Solomon. It's a side that came through as Solomon joked about some unfortunate preparations for the current tour.
"We have this scary-nice Sprinter van now instead of our '95 Dodge, which we all got seat belt tickets in," he says. "There were only driver and passenger seats in it. We were going to get rid of it the next day, but it turns out we were one day late and got those tickets."
Solomon claims that this new state of mind has made the writing of the band's yet-to-be-released sophomore album a bit easier and will share those songs with audiences on the band's current tour. It's also a state of mind that Solomon says is transforming the trip.
"I'm excited about traveling," saiys Solomon. "The thing is, I wake up in the morning now and that's kind of nice. Seeing the country like this is kinda cool." 
Communist Daughter • Sun, Sept. 23, at 9 pm • Jones Radiator • 120 E. Sprague Ave. • $5 • 21+ • 747-6005