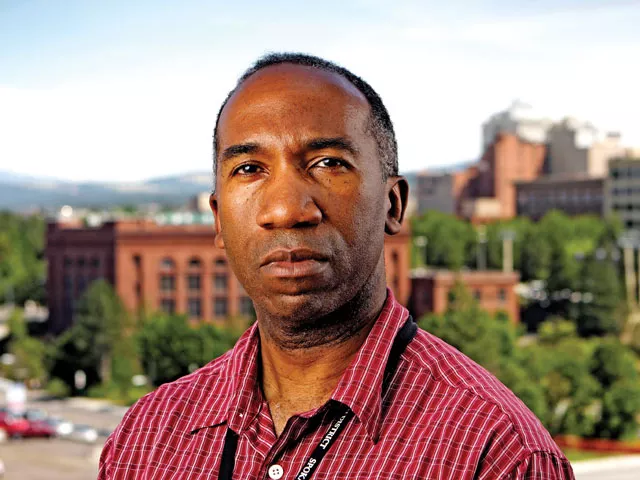 When the H1N1 vaccine was released late last year, Spokane stocked up, ready to meet an insatiable demand for the immunization. But, months after the big scare, about half of the shots and nasal sprays sit unused.
Joel McCullough, head of the Spokane Regional Health District, says that of the 160,000 doses provided to the county by the federal government, about 90,000 have been used.
"Demand and supply were kind of mismatched," he says. "We had a high demand and low supply. Now we have a low demand and a high supply."
McCullough says demand for the swine flu vaccine was highest when the disease peaked in mid-October. Now that it has fallen out of the news, it isn't on people's minds.
According to the Associated Press, the pandemic is disappearing across the country. Federal health officials reported that no states have had widespread flu activity in the last four weeks.
Vicki Jackman, nurse supervisor at Spokane Falls Family Clinic, believes that swine flu wasn't as bad as health care professionals expected and has seen patient concern over swine flu decline.
The clinic, which received up to 80 calls a day related to swine flu during its peak, has only seen two or three recent cases. It still has a large supply of vaccines left.
"It was slow getting the supply, but now that we have, not many people want them," she says. "We probably used 20 in the last month."
The clinic recently received word from the Health Department that some of the vaccine doses will expire this month. Jackman says the SFFC's vaccines will be good until 2011. They are encouraging everyone who comes in to the clinic to get vaccinated, regardless of why they are there.
Kathe Reed-McKay, health services director for Spokane Public Schools, says no Spokane schools ever hit the 25 to 30 percent absentee rate required to close, though one school came close to 20 percent.
Although they are still seeing students with flu-like symptoms, Reed-McKay says the current level of student absenteeism is normal for this time of year. And though concerns about the disease are now low, the schools are keeping up prevention efforts.
"We're grateful that it wasn't as intense as we thought it could be," she says.
McCullough believes that we may not be out of the woods yet, though. He says that enough Spokane residents are uninfected and un-vaccinated that the virus could again take hold in the community.
"It's certainly possible for there be a third wave, and we are certainly trying to prepare for that," he says.
Roy Almeida, director of epidemiology and infection control at Sacred Heart Medical Center, says that Spokane didn't experience another wave of swine flu around the holidays like some parts of the country did.
Since Spokane's peak in October, Almeida has seen the number of swine flu cases at Sacred Heart fall to practically zero.
"I'm thinking that we're not going to see much [more] but that's just a guess on my part," he says.
Even if we don't see another wave, McCullough says the virus is still circulating at a low level in Spokane. "It's still in everyone's best interested to get vaccinated," he says.
The swine flu vaccine is available at most pharmacies and health care providers and for free by appointment at the Health District's Public Health Clinic.