Sun, Dec. 1 | Candy and Wax
This day marks the start of Advent. Traditionally it's a time for Christians to prepare and mark down the days leading up to the Savior's birth, but you can leave baby Jesus out of the equation easily enough. Advent candle wreaths have been around forever, but chocolate-making companies have cashed in on the countdown fun as well. Look for pop-out cardboard calendars at most stores; these contain little pieces of candy behind each day's flap.
No matter what you use to check off the days before Christmas — a shot of whiskey per night, or something else — Advent is a perfect way to gather the household together each night to share in the building excitement of the swiftly gone holiday. (LAURA JOHNSON)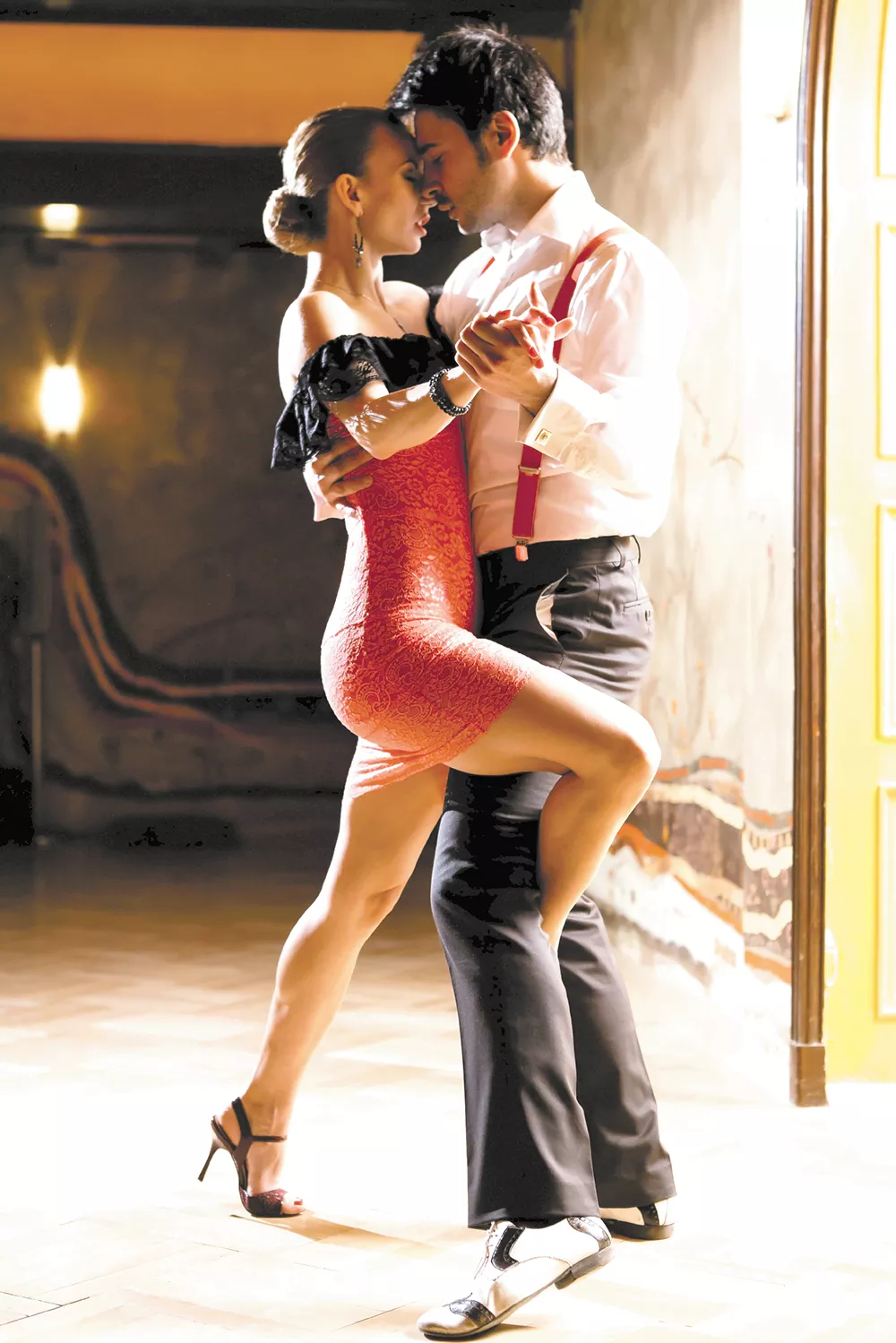 Mon, Dec. 2 | Get it On
Dragging your significant other to a ballroom dancing lesson can prove difficult. But when you explain that the Argentine tango is more overtly sexual than twerking could ever hope to be, that takes some of the argument out of it. When you further clarify it's free, they should want to go, all the way. Sparks are sure to fly if you take the beginner class held at Club Corazon, where steps are broken down with the utmost patience. It's just one more way to keep warm this winter.
Classes happen every Monday at 7 pm, with free admission for newcomers. Visit spokanetango.com. (LJ)
Tue, Dec. 3 | Winning Tree
All that's needed here is $1. That's right, Christmas Tree Elegance raffle tickets are just $1 each. Of course, the more tickets you buy, the more chance you have to win one of the 18 specially themed decorated trees and accompanying items, including gift certificates and cash, all valued at around $5,000. Select your favorite tree and place your ticket in the bucket next to it. The fundraiser supports the Spokane Symphony and the continuation of classical music.
Opening ceremony for the event happens today in the Davenport Hotel lobby.
Trees will be on display for free at the Davenport and River Park Square Dec. 3-15, with tickets available at both locations. The winning tickets will be drawn Dec. 14 for the Davenport trees, Dec. 15 for the River Park Square trees. See symphonyassociates.org for more information on the various events. (LJ)
Wed, Dec. 4 | Anatomically Correct
It's not news that making gingerbread people is a wonderful holiday tradition. But it's time to take it a step further — create your gingery people with the right parts. Things don't need to get X-rated, but who wouldn't want to make and eat a gingerbread lady wearing a bikini or a gingerbread guy with a g-string frosted on? Maybe not if children are present, but if it's just you and your gutter-minded loved ones, there's no better way to have a ball while baking. (LJ)
Thu, Dec. 5 | Warm Granny's heart
Don't just send out a boring holiday greeting card with a photo of your adorable kids and puppy this year. Instead, spread cheer and impress your grandma with a handmade card; stick that cute photo inside. Learn the secrets of die-cut making and stamping at the Christmas card-making class at Hayden (Idaho) Library. Best of all, the class is free, all materials provided. The class goes from noon-2 pm. Call 208-772-5612 with questions. (LJ)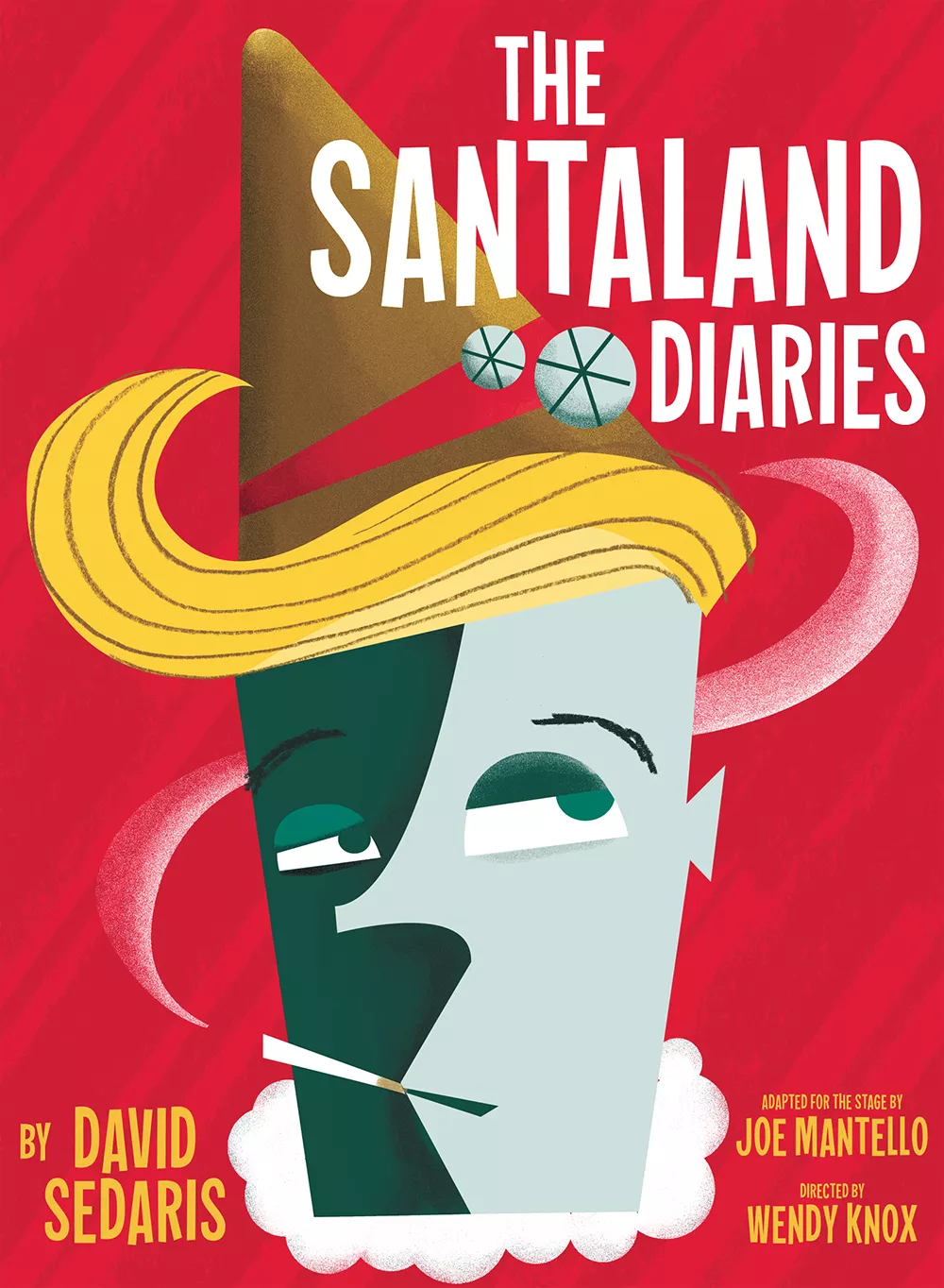 Fri, Dec. 6 | Diary of a Mad Elf
Kids screaming, irritated parents — the holiday dream combination. But for the fine folks working at the Santa's Workshop at Macy's, at least in the play The Santaland Diaries, this is something that must be endured. The next show at Coeur d'Alene's Lake City Playhouse, Santaland follows the trials of a man who works as an elf at the iconic department store. Based on the short story by David Sedaris, showgoers can expect the author's brand of dark humor to shine through.
The play runs Dec. 6-22. Friday's performance starts at 7:30 pm. $11-$17. Visit lakecityplayhouse.org. (LJ)
Sat, Dec. 7 | Go Nuts
The first run of The Nutcracker wasn't successful in Tchaikovsky's native Russia. Too bad the composer never got to appreciate the holiday tradition his work would become, especially in America. The State Street Ballet's (out of Santa Barbara, Calif.) version of the show comes to town Dec. 5-8. The Spokane Symphony will provide the well-loved music for the dancers.
The Sugar Plum Fairy, Clara, the Mouse King and the Nutcracker will all show at Martin Woldson Theater at the Fox. Saturday's showtimes are 2 and 7:30 pm, with tickets $25-$75. Visit spokanesymphony.org. (LJ)