Come on, Buddy.Get up. Take off those damn sweatpants. You can do it.
The holiday season isn't an open invitation to allow those sticky candy-cane remnants to make you one with your eggnog-stained couch. No matter how much you try to tell yourself this is acceptable just because your shopping is done and no one seems to have noticed that you haven't gone to work in two weeks, you are wrong.
Turn the page and you'll find something to do in the coming weeks. You deserve it. Your family deserves it. Those damn sweatpants deserve it. In this guide you'll find enough plays and concerts and ice skating and Sound of Music sing-alongs and craftily lit cruise boats to make even the jolliest elf pee his tights. You're going to do something this season, got it?
Seriously. Take off the sweatpants.
Thursday, Nov. 28 | Games at the Table
Presumably you've just packed your belly full of turkey, potatoes, rolls, stuffing, green beans and cranberry sauce. It's going to take a while for that food to start moving along to make room for a sampling of the pies on the kitchen counter — time to get comfy and relax. Instead of taking a nap (although still quite acceptable after a feast like this), gather up the family and have some good old fashioned fun with a game or two. We're not suggesting the digital variety, but a co-op video game like Mario Kart or Wii Bowling could be fun for all.
It's the older classics, though — Sorry!, Pictionary, Life, etc. — that can really get rowdy and fun, and may just make the extended family forget what's most annoying about each other. If these board games aren't on hand, try a more recent release that's great for entertaining a multigenerational group, the always popular Apples to Apples (if it's an adults-only affair, maybe the similar yet crude Cards Against Humanity). We also like the simple-to-learn crossword competition game Bananagrams, and its counterparts, Appletters and Pears in Pairs. If you don't have any of these games, all you need is that 52-card deck in the junk drawer. Start a competitive round of "Pig" or "Snap." The site classicgamesandpuzzles.com lists the rules and strategies of these and tons of other games. (CHEY SCOTT)
Friday, Nov. 29 | Official Christmas Kickoff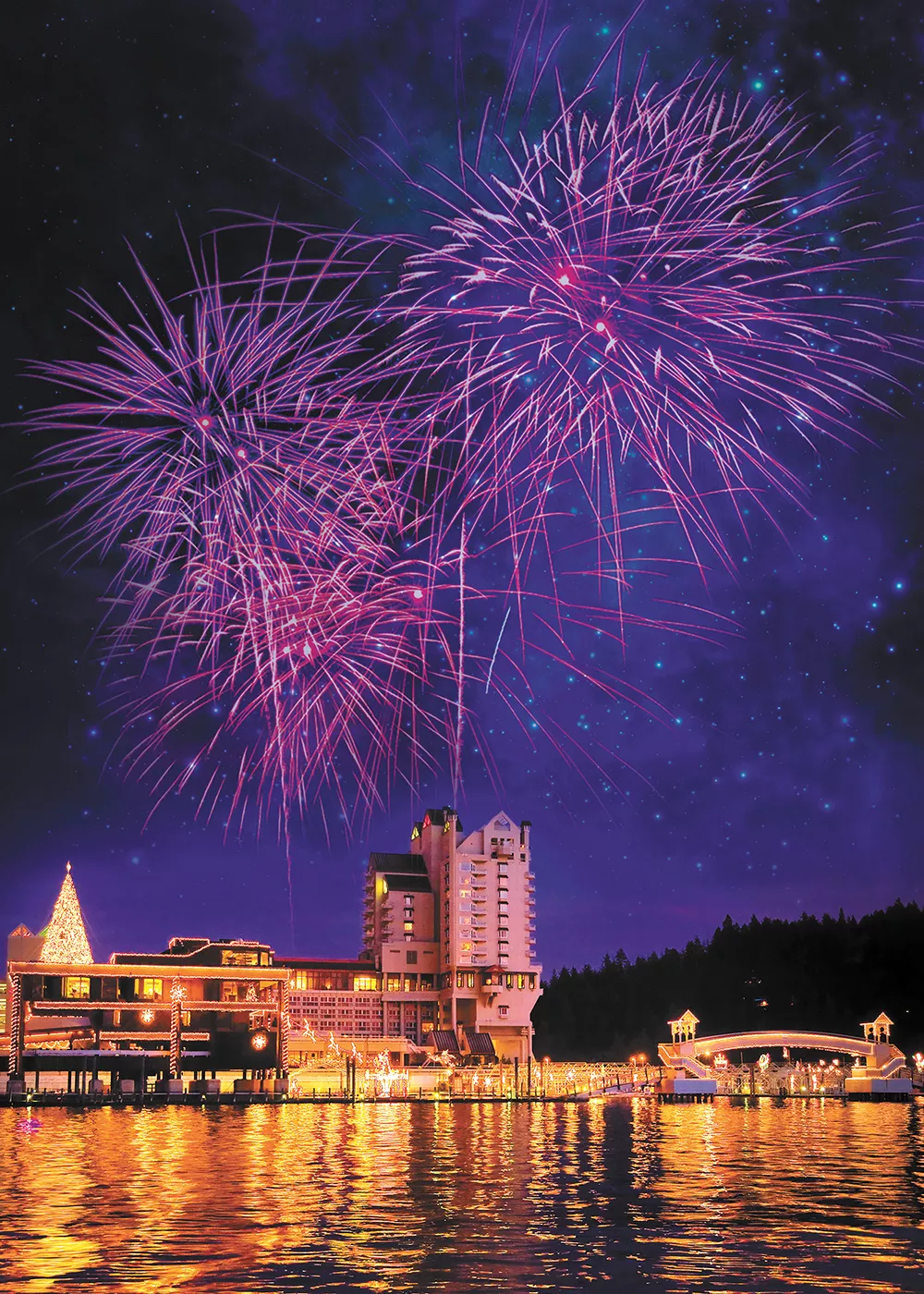 Santa seems to make his rounds at local malls earlier every year, but it's still perfectly OK to ignore the holiday season entirely until the day after Thanksgiving. Then go all out. The opening ceremony of the Coeur d'Alene Resort's annual holiday lights show always happens on this official Christmas season kickoff day. It's an event all Inland Northwesterners should try to experience at some point. An illuminated parade first heads through town, followed by the singing of classic Christmas carols and a spectacular fireworks show over the water. The 160-foot fir at the resort's entrance is then lit up for the season with 40,000 LED lights. If you can't make turn-on of the official lights display, see it during one of the "Journey to the North Pole" holiday lake cruises, which depart at multiple times daily from the resort through Jan. 1. The holiday lights opening ceremony starts at 5 pm and is free to attend. Cruise prices: free for kids under 5 years, $5 kids ages 6-12, adults $19.75, seniors $18.75. (CS)
Saturday, Nov. 30 | Shop Small
For those who braved the insanity of Black Friday shopping, congratulations. For those who didn't, congratulations to you as well. Corporate America's holiday sales approach is a touchy subject for many, entirely overlooked by others. But with the birth of Shop Local movements and the growing number of "Small Business Saturday" events, it's becoming trendier and more conscionable to avoid the malls and stick to Main Street.
The weekend-long 29th Annual Festival of Fair Trade (Nov. 29-Dec. 1) isn't on Main Street, per se, but Main Avenue, at the Community Building in downtown Spokane. With the intent of supporting the local economy as well as providing an income to global artisans, the gift fair offers an array of thoughtful, more sustainable choices. Items for sale — including jewelry, clothing, textiles, pottery and more — aren't made in factories or sweatshops, but handmade by artisans and farmers in Nepal, Mexico, Guatemala and Chile. Those who want to learn more about the global fair trade movement can attend the festival-hosted benefit screening of the documentary Half the Sky: Turning Oppression into Opportunity for Women Worldwide at the Magic Lantern Theatre next door. The festival is open from 10 am-5 pm; documentary at 2 pm. Free admission to festival, $5 suggested donation to see film. Visit festivaloffairtrade.com (CS)