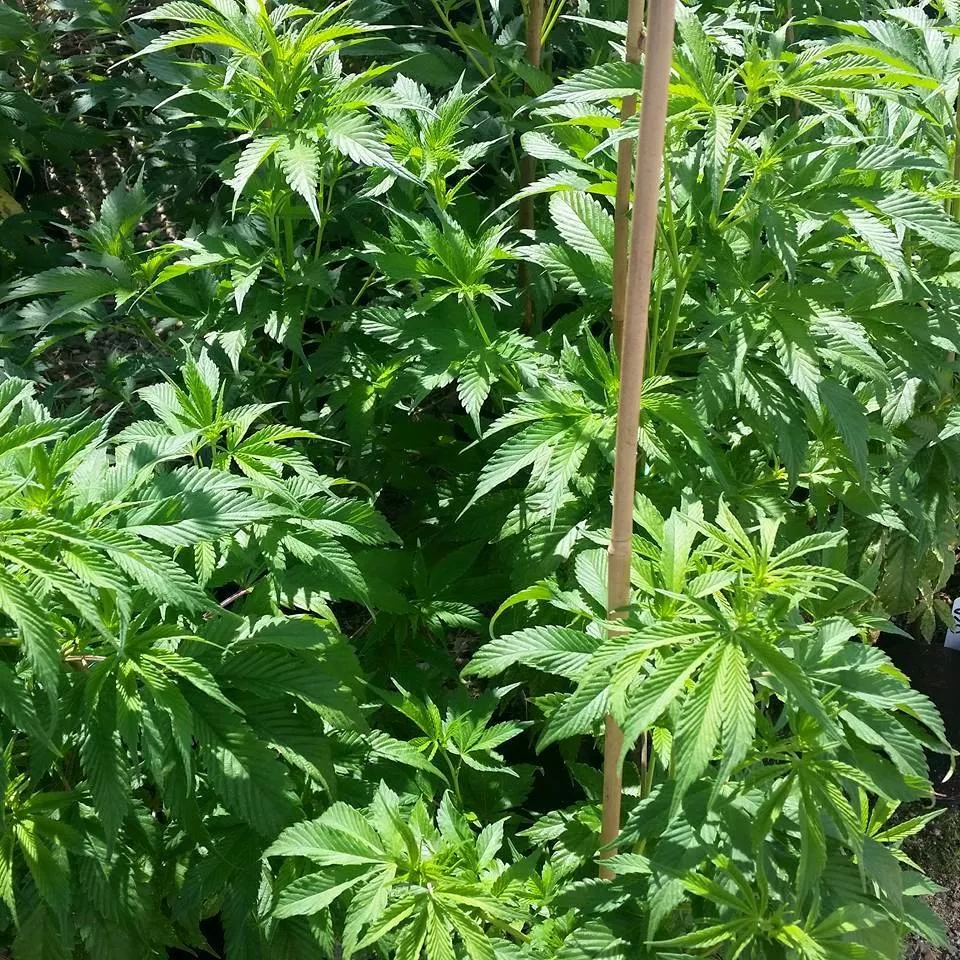 Robert Vernon is fulfilling his lifelong dream to be a farmer. "Some of my first memories were watering marijuana plants with my mother... we're talking 3 or 4 years old," he says. "I've been around it my entire life. I made myself a promise when I was young that when this became legal, I would grow and sell it."
Vernon founded BBB Farms – short for Bobby's Bodacious Buds — in 2014. The family-owned business in the rural town of Elk, Washington, operates on about 1,500 square feet. Pending a recent inspection by the state, the farm will expand with another 5,000 square feet outdoors, adding about 250 plants to their harvest.
The farm produces upward of 32 strains, including Dutch Treat, Cotton Candy and Cherry Pie, all sold through recreational outlets like Satori, 4:20 Friendly and Henderson Distribution Bakery. Some of their most popular strains — Onion Creek and Cloud Nine — pay homage to black-market strains grown throughout Spokane in the 1980s and '90s.
"If you smoked marijuana in the '80s, most of these strains came from here up north," he says.
Vernon hopes to crowd out that very same black market, enticing consumers to buy locally, and legally, through a growers co-op.
"I know we're only reaching about 10 percent of smokers," he says. "There is no excuse why dispensaries don't sell out every day. I mean, we're selling legal marijuana!"
A co-op, Vernon argues, would create a centralized process for farmers, which would cut growing and distribution costs through use of a purchasing bloc for expensive materials including fertilizer and soil. He envisions a co-op representative traveling across the state, sharing with dispensaries a catalog of local growers and hundreds of strains.
"A co-op of farms could really start something big for Eastern Washington," he says. "We have the opportunity, the weather and the support of the people to grown tons and tons of marijuana for the state."
Although nothing has been formalized, Vernon meets regularly with local retailers and a handful of growers. Today, it's business as usual, tending flowers and cutting buds in the greenhouse they call the "glow worm" — a structure that lights up the night sky. Some days his mother helps tend the plants, bringing operations full circle for Vernon.
"It's a little surreal," he says. "There was a time when my family was sitting on a bench in a federal courthouse getting ready to be indicted... today I'm growing marijuana openly, freely, and full time." ♦