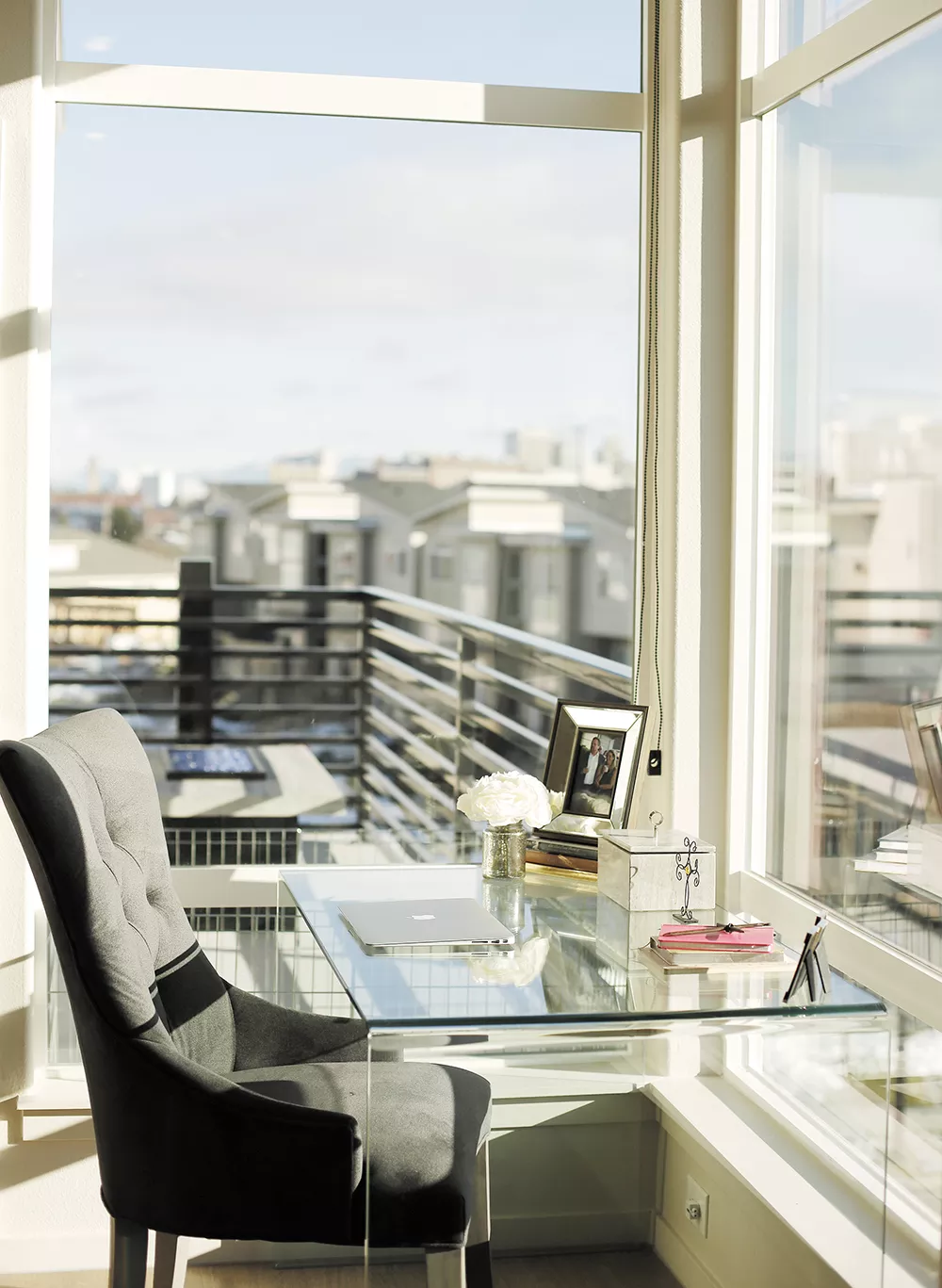 HOUSE TRENDS
EXPERT: Realtor Beth Vogt of John L. Scott Realty
MOVE IN READY
"Buyers are looking for homes that are clean and fresh and move-in ready," says Vogt. In real estate for eight years, her unique perspective means she is with clients when they first step into a home and give their gut reaction. She also gets to see them weigh the pros and cons when deciding between houses. "They don't necessarily have to have granite and stainless, but they want it all completed," she says.
WALKABILITY
"Walkability is big!" says Vogt. "People who have spent anytime in Seattle or Portland really want to be able to walk to shops and restaurants." In Spokane, there are different levels of walkability. A neighborhood like Kendall Yards offers shops, restaurants, a park and grocery store to which you can walk, as well as access to the Centennial Trail, which provides ample walking access to downtown or beyond.
MULTI-GENERATIONAL
"A popular trend I see is the multi-generational living concept," says Vogt. "Lots of adult children and their aging parents want to live together." There are townhomes in the Valley that do this, and they are selling fast. Think one story with a walkout basement. The main floor might have a living space, dining area, kitchen, two bedrooms and two bathrooms, while downstairs has the same floor plan, plus its own entrance. So you have two separate spaces within one home.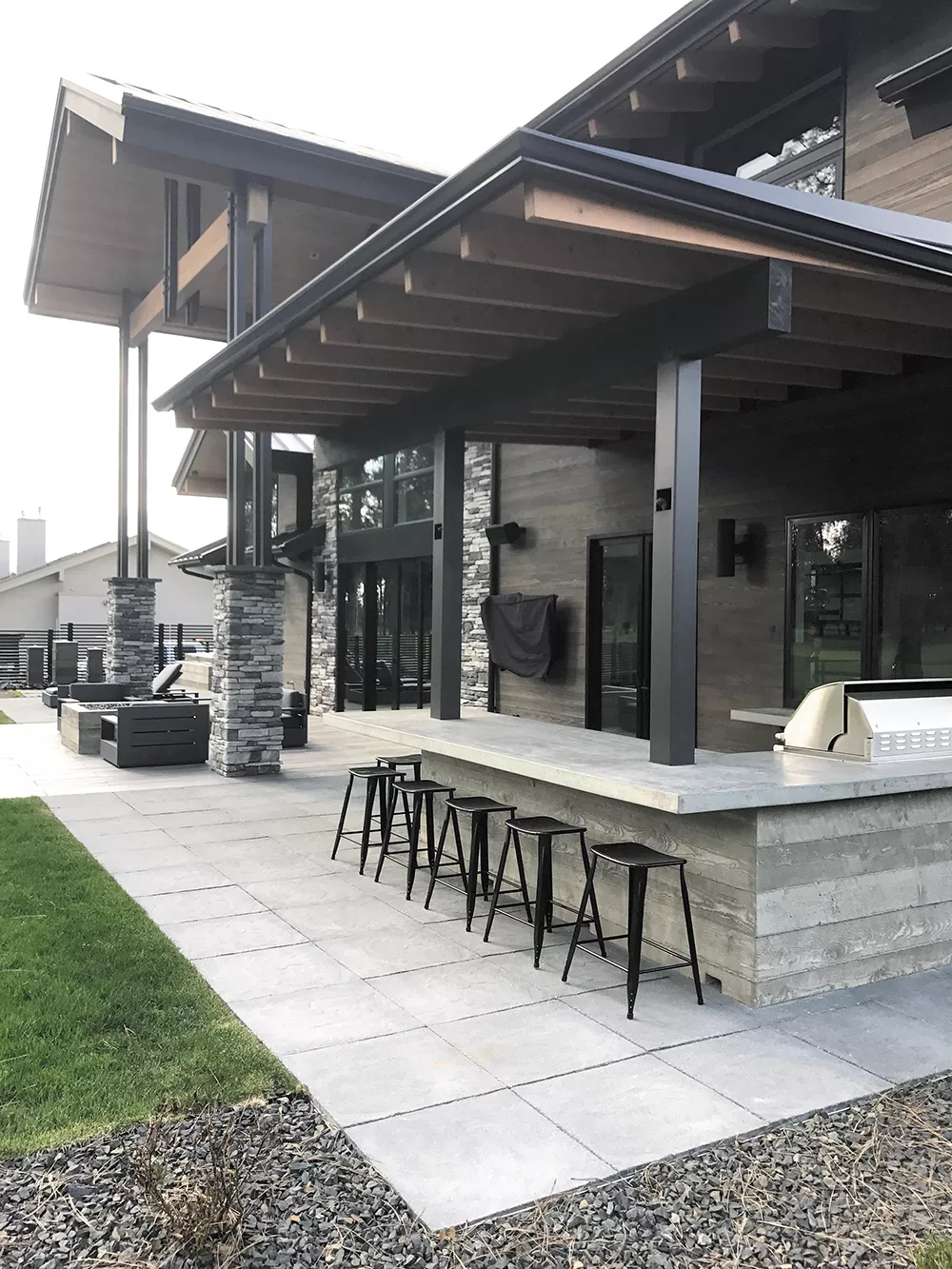 YARD TRENDS
EXPERT: Landscape architect Josh Tripp of Place LA
LEAN AND CLEAN
"Space planning, efficiency and cleanliness seem to be dominant in our projects these days," says Tripp. Low-maintenance, water-conscious designs with simple, clean, elegant landscapes that feature a diverse mix of perennial plantings are on trend. "We are also introducing more alternatives to the traditional 'great lawn' where we are creating prairie style meadows or stands of drought-tolerant grasses. Landscape lighting is still very popular as well, allowing an entirely different presentation of property — night and day if you will."
OUTDOOR LIVING SPACES
Outdoor living spaces, like kitchens or living rooms, are definitely still popular requests in landscape design. "Connection of spaces is huge, especially in our great summer months when families and friends can seamlessly flow from interior to exterior spaces during events, parties, or dinner," says Tripp. In addition to outdoor living spaces, Tripp says he often incorporates water features, architectural screens, bocce ball, swimming pools, spas and pickle-ball courts into a design.
TEXTURE AND SURFACE VARIETIES
"We are using a lot of concrete products, and we have also been introducing steel and wood into many of our designs," says Tripp. In what may be a surprising move, synthetic lawns are also becoming very popular in estate projects.
INTERIOR TRENDS
Tammie Ladd, principal and owner, Tammie Ladd Design
METALS
"We are seeing a lot of love for metallic and the use of combined metal finishes within spaces to maintain the complexity and interest of a design. A strong trend is the rosé/champagne color and we are noticing this coloration pop up in fabrics as well — identified as a 'soft blush' color. Blues are also 'crazy hot.'"
CLEAN LINES
"Ever more clients are loving clean lines in furniture along with comfort/function and clean-looking spaces, which usually includes elements of light linen/whites. The days of full on gray palettes are moving past us and clients are in tune with keeping the balance between warm and cool in check, often adding rich and varied wood tones both light and dark to maintain warmth."
NATURAL/ORGANIC
"Organic textures in the form of grass cloth wall covering, sisal rugs and woven grass shades are popular and really help soften these clean lined spaces and maintain warmth, especially when used in combination with cooler tones/grays."
ENTERTAINMENT
"Most clients are designing homes with entertaining in mind, maintaining larger connected spaces and open-plan concepts, and strong indoor/outdoor connections. Carpet insets are a thing of the past, replaced with area rugs."
GO BOLD
"For those really stepping out, clients are asking for bold color accents, velvet fabrics, mid-century inspired geometric shapes and forms, and they are using lighting as art. Bold colors, accents and lights provide an opportunity to keep spaces fresh and current — for an instant upgrade/statement."
FUNCTION
"Function, durability and performance of materials is strongly preferred over fragile, delicate "pretty" and formal. Clients often still prefer man-made quartz counters, or natural quartzite for a marble look with added durability, for countertops over the granite of the early 2000s."
PERSONAL
"Incorporating items of personal meaning, collected art or repurposed pieces into a design is highly desirable and also makes for a more interesting eclectic mix. It keeps it fresh and is representative of a person's interest, lifestyle and beliefs."