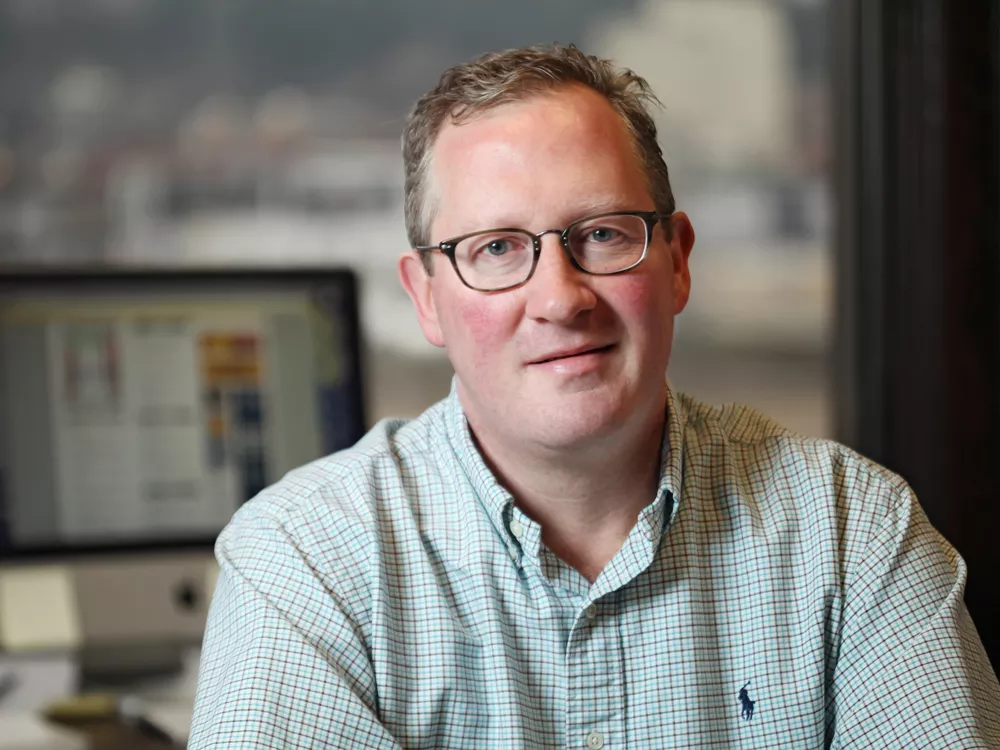 Back in the summer of 2010, my brother Jer and I had already been looking for some time at buildings to buy as a permanent home for the Inlander. We'd been renting in the Civic Building for nearly a decade, and my office looked out on what would become Kendall Yards. Developers came with big plans for the huge site overlooking downtown, they moved some dirt around and faded away. Then Greenstone stepped in, and things started happening.
I had always liked the fact that Greenstone CEO Jim Frank was a bit of a rebel developer — he builds old-fashioned, livable amenities like sidewalks and front porches. Our business runs on the power of picking up the phone, so one day I just called Jim and asked what the chances were for the Inlander to build a new HQ out in that big pile of dirt I had been staring at for so long.
That was three years ago this month; this week, we're dedicating our new headquarters overlooking the Spokane River and the city we love.
So many people were indispensable in all this — of course Jim Frank and his son Joe, who is part of the next generation of leadership at Greenstone. Our architect, Chris Olson of Nystrom+Olson, designed a fresh, modern building that reflects the Inlander vibe. Nissa Gibbs at Sterling Bank answered an obscene number of questions as we took the plunge into building ownership. Our dear friend Jim Cortner of Cortner Architectural gave us invaluable, independent advice as the building was going up. And Kilgore Construction's Jason Lathrop and Jad Kilgore kept us on track all the way through.
Our new home also represents a turning point for our company. We'll celebrate 20 years of publishing this fall, and ever since 1993 we've been proving that a free, lively weekly that offers real journalism and stays focused on the local community can buck industry trends. We tell stories, but we have a pretty good one, too — unlike so many in our industry, we continue to add readers, pages and new media ventures. And now we're investing directly in the future of Spokane, via a new neighborhood that has the potential, along with so many other exciting local initiatives, to put Spokane on the map as a city on the rise.
So here's offering our deepest thanks to all the friends who helped us, from the builders and subcontractors, to our amazing Inlander staff, to our clients, and of course to our readers. Thanks to you all, the Inlander is on solid footing, literally cemented into the skyline as a permanent, vital feature of the Inland Northwest.