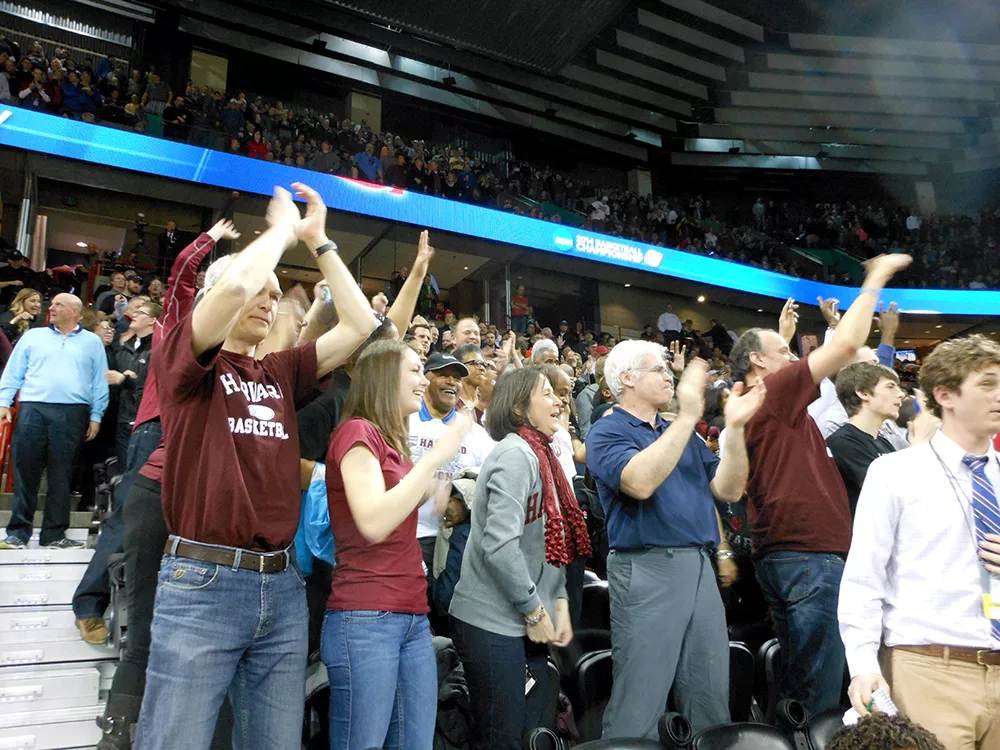 As the clock ran out in overtime and it was clear that North Dakota State was going to upset Oklahoma, the Spokane Arena came to its feet and let out a sustained roar. Well, everyone except for those decked out in Sooner colors.
Bison head coach Saul Phillips made his way to the sideline across from his bench and raised both arms to the sea of fans clad in yellow and green, some of whom had driven 16-plus hours to make it to the game. There was similar excitement just hours earlier when Harvard knocked off Cincinnati in the first major upset of the NCAA tournament.
Spokane fans, at least the unaffiliated ones, love an underdog. And at least on that first Thursday of the NCAA tournament, Spokane was underdog city. Even the nightcap featured some thrills, as New Mexico State forced San Diego State into overtime before eventually losing. On the other hand, if you like sheer hoops power, you were treated to some of that in the form of the Michigan State Spartans and their deep well of talent (and dunks).
The NCAA men's tournament has now come to Spokane four times in a little more than a decade; the city also has hosted the women's tournament in recent years. If you were in the Spokane Arena either Thursday or Saturday, you understood that this is a big deal. Not just the national exposure or the tourism dollars, but the fact that some damn good basketball is coming to town. And this is a town that can appreciate good basketball — much more, apparently, than some of the cities whose arenas sat half empty for some of the weekend's games.
In the end, Neither Harvard nor NDSU was able to sneak out of Spokane to the Sweet 16, but it was still some excellent basketball
Let's hope it comes back sometime soon.