Interesting things take place in the margins. In ecology where two environments meet, you'll find rare forms of life taking advantage of the conditions there. The same is true with society. In major centers of culture and commerce, there are established formulas for "success." However, in a place that's off the beaten path, we have the flexibility to reinvent ourselves and grow in new ways. What if we saw our local strengths as leading us toward a vision for collective human flourishing? You may be surprised to hear about some of the exciting things already pointing us in this direction.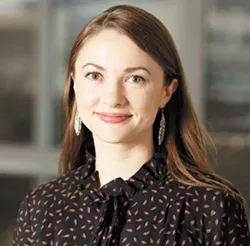 Before the white people arrived, our region was — and still is — rich with the cultural traditions and spiritual teachings of local tribes. Today, ambitious revitalization efforts such as the Salish School seek to preserve endangered languages and keep alive a wiser way of understanding our place within this great land.
Then the missionaries came, laying a foundation for salvation-seeking and dedicated religious participation that continues to this day. Groups like the Spokane Interfaith Council flourish among diverse congregations that range from traditional to new age. One little-known example of our region's religious assets is Sravasti Abbey outside of Newport, the only traditional Tibetan Buddhist monastic community in the West. Led by the Venerable Thubten Chodron, an internationally renowned author and spiritual teacher, the Abbey has a mission to "create peace in a chaotic world."
This center has made unique partnerships possible, including one with Spokane Valley's Russell Kolts, a national leader in compassion-focused therapy. Through his Inland Northwest Compassionate Mind Center, Kolts has led innovative work in prisons, helping people to overcome intense anger and suffering. Other efforts, such as Spokane's Pura Vida Recovery, offer former addicts a supportive peer environment in which to maintain their sobriety. Throughout our social and safety service sectors, education is occurring around trauma-informed care, teaching professionals about the ways that adverse childhood experiences shape how people of all ages cope with stress, and what protective factors can help to build resilience.
In the family realm, Spokane is home to the Circle of Security, a model for "secure attachment parenting" developed by three pioneering psychologists over several years. The trainings from this work improve the health of parent-child relationships and have a growing audience of adherents all over the world. At a grassroots level, everyday people are forming nonviolent communication circles, speaking in ways that connect rather than divide, at a time when this skill is more important than ever.
While it's difficult to know how unique this collection of personal improvement initiatives is, it's easy to believe they are somehow born out of our hard-won collective experience. With historic adversity comes opportunity. While we celebrate the success of the Inland Northwest, we will never achieve our full potential until we embrace the imperative of addressing the full needs of those with the least among us. With so much innovation in this realm, why not recognize Spokane as an emerging center for human renewal? Let's acknowledge and celebrate these compassionate resources that do so much to turn our community in a hopeful direction. ♦
Mariah McKay is a fourth-generation daughter of Spokane and a community organizer campaigning for racial, social and economic justice. She has worked in biotech and government and currently serves as a public health advocate.