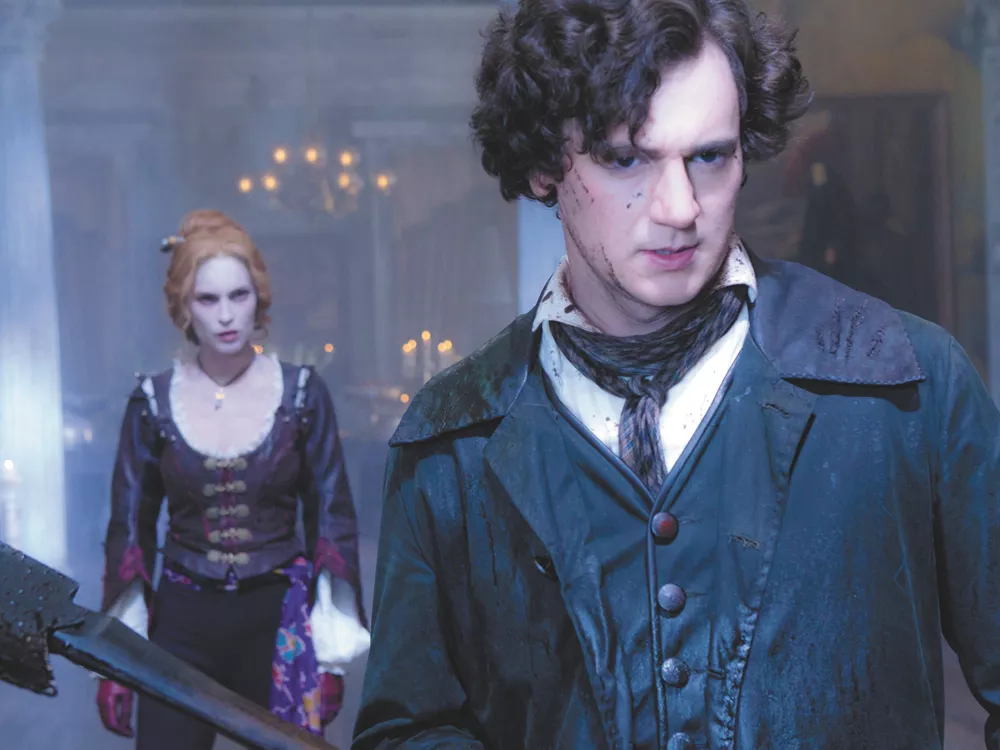 J
ust trust me on this one:
Set aside any preconceived notions you may have and let this inspired reworking of American history wash over you in all its gory, blood-red, exsanguinated-white and bruised-blue glory. (And, Ulysses S. Grant forbid, if the South ever rises again, keep your grandparents' silver tea service close at hand. Seriously. Trust me.)
Wittily adapted for the screen from his novel of the same name, screenwriter Seth Grahame-Smith and director Timur Bekmambetov (Night Watch, Day Watch) walk a fine line between something that, in the early scenes, veers perilously close to '80s-era Saturday Night Live sketch comedy before becoming a character-driven action-horror film. They err on the side of charming badassness, effectively winning your heart and mind (or, at the very least, what remains of your deep-seated, all-American, Civil War patriotism) through sheer earnestness and some rather spectacular sequences of third-act carnage. 
Abraham Lincoln: Vampire Hunter is, in a word, a hoot, and a welcome respite from our current reality of "endless war." (If only our nation's 21st century enemies sported sputum-slathered chompers and glowing red eyes — or failed the famed Dr. Van Helsing's "mirror test" — we'd have those pesky U.S. haters licked in a jiffy!)
Really, the title says everything you need to know about the plot of this enjoyably pulpy alternate history, wherein Jeff Davis and the Confederate States of America support the vampires among them and, eventually, become heavily reliant on the bloodsuckers' resistance to the Union Army's lead musket balls and steel bayonets. Slavery takes on the additional unsavory connotation of "food" but the underlying metaphor of the "peculiar institution" as a warped sort of genteel vampirism is entirely accurate and handled in a remarkably inoffensive, even tacitly transgressive fashion.
That's all fine and good, but does Abraham Lincoln: Vampire Hunter kick some righteous undead ass or what? Absolutely, it does. Benjamin Walker, as Lincoln, may not have the gangly gravitas of Raymond Massey's Abe Lincoln in Illinois — he looks like a young Liam Neeson doing a younger Bruce Campbell, frankly — but he does have a sly, self-effacing sense of humor that feels ever so Lincoln-esque.
Eventually, the death of a parent and some eloquent soapbox speechifying set our fave president-to-be on his rendezvous with destiny. While, by this point, you're somewhat used to seeing the former Illinois rail-splitter stave in Nosferatu noggins left and right, the vast issues at play in the war between the states are never trivialized. Indeed, Abraham Lincoln: Vampire Hunter has heart to spare, and the occasional silvered bayonet to run it through.