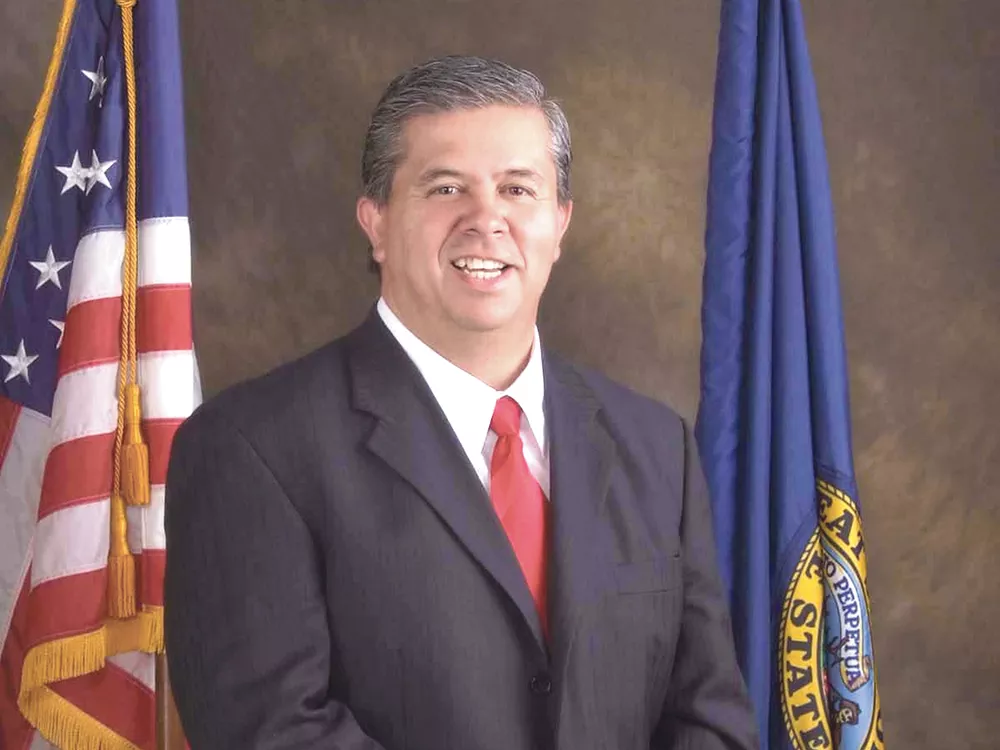 In a packed wood-paneled Grange hall on a Thursday night, six candidates for the Coeur d'Alene Board of Trustees debate the cost of bus privatization, "progressive education" and the International Baccalaureate program.
But for the last question of the night, a stay-at-home-mom named Jennifer Locke stands up. A few weeks ago, she saw a video from a local Fox reporter in Ohio, spreading worries about a new set of academic benchmarks called the Common Core. Schools in Coeur d'Alene and Spokane will start phasing in those new standards this fall.
"How will you guys listen to the people if they have concerns about the Common Core standards?" Locke asks.
Only two of the candidates voice unqualified support, while the others are more cautious, even skeptical.
Indeed, as the Common Core looms, it's been dividing conservatives around the nation. Far-right commentators Michelle Malkin and Glenn Beck fret that it will dumb down students, indoctrinating them with left-wing propaganda.
"We will not save our country unless we save it first from this attack," Beck warns.
At its heart, the Common Core is simply a list of what students should learn, and when. In fourth grade, for example, students are supposed to "solve word problems involving addition and subtraction of fractions." On those pegs, local districts hang curricula, textbooks and test questions.
Also, for the first time with the Common Core, 45 states, including Washington and Idaho, have agreed to share the same state standards. If a kid moves from Post Falls to Spokane, in other words, he's still be expected to know the same stuff.
In Coeur d'Alene, Associate Superintendent Matt Handelman says several parents have tried filling out a waiver or an opt-out form to excuse their children from it. But it's not like excusing a child from a controversial movie, book or sex-ed unit. The new standards will pervade classroom discussions, quizzes and homework assignments in every math and English class at every grade level. And when Idaho changes to a new, tougher standardized test in 2015, kids will be tested on them.
Idaho's two Republican U.S. Senators are split on the topic. But in April, the Republican National Committee unanimously passed a resolution condemning the Common Core, saying it "fits the country with a nationwide straitjacket on academic freedom and achievement."
The RNC's decision disappointed Coeur d'Alene school board candidate Christa Hazel, who, along with Tom Hearn, support the standards. Hazel calls the Common Core the most pressing issue of the May 21 school board election.
"If that's the way the RNC is going, all I can say is I don't know what [current and former Republican governors] Butch Otter, Mitch Daniels, Chris Christie, Bobby Jindal, and Jeb Bush would have to say about that," Hazel says, noting they all support the Common Core.
While the Obama administration has awarded some states using "common standards" with points in the state-against-state Race to the Top competition, the Common Core has been driven mostly by governors and state superintendents like Idaho's controversial Tom Luna.
"My gosh, if Tom Luna supports it, it's hardly a vast liberal program," Hearn says.
Luna's office has responded to the outcry by issuing a lengthy "Myths and Facts about the Idaho Core Standards" document debunking misconceptions about Common Core. No, the Common Core won't indoctrinate students with "communism" or change the way 9/11 is taught. No, it doesn't require schools to collect "biometric data" on students, or information on religious affiliation.
And contrary to fears, Michael Petrilli, executive vice-president of the right-leaning Thomas B. Fordham Institute, says Common Core standards are actually tougher.
"We've been reviewing state standards for 15 years. Speaking technically, [the old standards] sucked. They were quite mediocre," Petrilli says. "Especially in a state like Idaho that had standards that were quite weak."
At Luna's request, Petrilli wrote a letter in March urging Idaho to stay the course. "[D]on't let your frustration with President Obama lead you to lash out at the children of Idaho," he wrote. "The Common Core is the smartest path forward."
Still, some continue to fear the standards will turn into a cage instead of a launch pad. "It is a unified system we're applying universally," boardmember Brent Regan says at the Grange forum. "Is that really what we want? Do we want to give up local control?"
The Coeur d'Alene school board held a Common Core workshop Monday to get more details. Regan says he's keeping an open mind.
"Those who have good solid information — factual information, not Glenn Beck whispering into a tinfoil hat or whatever — the board will entertain that," Regan says. "It's only through good information that we can make good decisions."